Top 10 AWS Cloud Migration Tools and Services
DZone 's Guide to
Top 10 AWS Cloud Migration Tools and Services
Take a look at some of the top cloud migration services you can use to migrate your services from on-premises to AWS Cloud.
Join the DZone community and get the full member experience.
Join For Free
Before looking at the 10 best cloud application migration services, you need to understand the general terms of this field. We are 99% sure that your company is acknowledged with cloud migration, but it's never late to explore.
What is Migration Software?
Cloud migration is a similar process to moving from a small apartment to a luxurious suite. It involves relocating data from legacy infrastructure to the cloud. Legacy infrastructures are mainly physical places where the company's servers are kept. They could be offices, for example. Keeping data that way is not reliable, and if your company is still using that method, experience the cloud platform.
Cloud computing brings many advantages:
Out-of-premises maintenance

Increased productivity

Reduced impact risks

Favorable position among competitors
During migration, data is executed from one environment to another. It's a long and complicated road, and to make it easier there are various cloud application migration services. One of the best services is AWS managed support system.
Why AWS is the Best Place to Migrate
Many services could help with cloud migration like Google or Microsoft Azure. However, Amazon Web Service has the best study cases. Big companies such as Coca-Cola, Samsung and Twenty-First Century Fox trust AWS. Besides, this service is open to middle-sized and small businesses. Speaking of numbers, AWS customers comprise 90% small and middle-sized businesses, whereas only 10% comprise large enterprises.
Moreover, AWS has been working since 2006. It all started when cloud migration was an unknown field, which makes AWS a pioneer in that field.
Changes are always scary. They mean taking a risk, having a chance to lose and fall behind your competitors. However, with trusted instruments and AWS managed support the successful data transition is guaranteed. Get acquainted with the top AWS tools:
AWS Cloud Adoption Readiness Tool (CART)

TSO Logic

Cloud Endure

BMC Discovery

Turbonomic

New Relic Software Analytics

Dynatrace

Attunity CloudBeam

AWS Migration Acceleration Program (MAP)

AppDynamics Application Intelligence Platform
Find Out More About AWS Cloud Application Services
1. AWS Cloud Adoption Readiness Tool (CART)
To prepare for the exam successfully, a student has to identify their knowledge gaps first. CART is a cloud application migration service that helps companies to check their general readiness before they embark on a cloud migration. AWS provides you with a list of questions and visualizes the cloud adoption readiness with a report, a heatmap and a chart.
To sum up, with a cloud adoption readiness tool your idea of migrating can become a precise knowledge of what gaps you should fill before transferring the data to the cloud.
2. TSO Logic
The next cloud application migration service, which is owned by AWS, is all about finding the most cost-effective solution for your case. TSO Logic estimates how much your present application maintenance costs and what awaits for you in the future after commuting.
This tool is necessary, as it's impractical to migrate without knowing how much you spend today. TSO Logic provides an analytical report on how to save the budget and what type of cloud is best suited for your company. The automated system collects all the data needed and saves your team from doing it manually.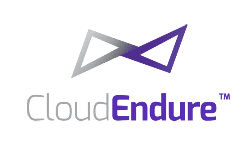 3. Cloud Endure
Cloud Endure transfers the data from the migration source to the migration target. There aren't any special requirements for your present storage method. It can be both on-premise or cloud source. This cloud application migration service replicates all the data without performance disruption or any other losses. Its main goal is to make the cloud migration an easy and a smooth process.
Once the data is located in AWS cloud, it's possible to make any other migrations of your choice. One of the many benefits is that the costs of the operation are maximum reduced, as Cloud Endure is the only tool you need to transfer the data without buying additional software.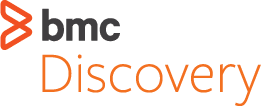 4. BMC Discovery
With the help of BMC Discovery, you will be able to analyze the costs, make a plan before migration, and manage all the AWS managed support tools. It is the end-to-end tool that provides security testing, optimizes software, improves the speed of the IT processes.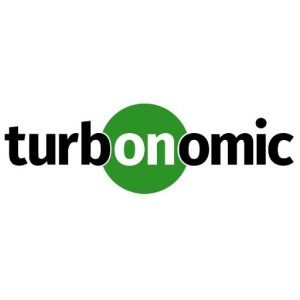 5.Turbonomic
Turbonomic can help you with the maintenance of the application. Its functions include the management of the stored data, as well as network and compute resources. It keeps the application's performance on a high level. One of the prominent customers of this cloud application migration service is Carhartt. Using Turbonomic, the company manages to keep its performance afloat during Black Friday without performance losses.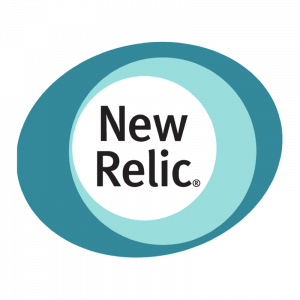 6. New Relic Software Analytics
Once your data has been migrated to the cloud, there is a crucial examination you need to do:
What is the possible churn rate?

How many users are on the website right now?

How many customers are expected to potentially buy your latest product?
Software Analytics collects millions of events from your application activity and forms useful business insights. This information will show the weak places that need to be improved.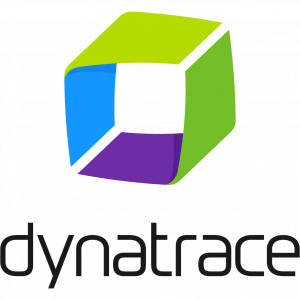 7. Dynatrace
Dynatrace is an automated tool that identifies any issues that can occur in performance, cloud infrastructure or user activity. This cloud application migration service involves AIOPs for precise problem root identification. Similarly to New Relic software, Dynatrace analyses the user segment.
The AWS managed support gives the metrics and detailed researches on the whole stack, allowing your company to make the user experience better.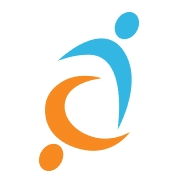 8. Attunity CloudBeam
Attunity CloudBeam is one of the AWS managed support services. Its main aim is to transfer Big Data inside the cloud storage of AWS and Microsoft Azure. If the fast loading of data, the replication of information without losses are among your priorities, than Attunity CloudBeam is the right choice. Amazon S3, Amazon Redshift and Amazon Glacier can become the new storage for your data.
9. AWS Migration Acceleration Program (MAP)
As it was mentioned in the beginning, changes can be scary. Your team may be reluctant to the cloud migration. However, it's never late to gain competencies. Migration Acceleration Program stands for the best teaching team that helps to migrate with cost reduction and minimum issues.
The MAP is the cloud application migration service that consists of three stages:
Readiness stage

Planning stage

Migration stage
During the program, your team will gain precious experience and advance their knowledge in cloud migration. The whole process is led by experienced AWS professionals and partners, such as AppDynamics Application Intelligence Platform.
10. AppDynamics Application Intelligence Platform
Romexsoft team is almost 100% sure that at this point you have a positive look at cloud migration. If it's not true yet, you can still monitor your data in a traditional environment through AppDynamics Application Intelligence Platform. This AWS managed support service expertises in dissolving performance issues, combining IT and business spheres together to achieve success.
The Platform compares pre- and post-migration user activity. You will have a real-time map at your fingertips and decide which sector to improve. Moreover, the cloud application migration service constantly seeks for and eliminates load issues, as well as optimizes ownership costs.
Why the Right Migration Tools Matter
Congratulations! Now you know the right cloud application migration services for a smooth migration. These tools will help you to save costs, reach the maximum load speed, keep your data save and make users feel happy. However, automated software can't work properly without human control.
Topics:
aws, aws migration services, aws services, cloud, cloud migration