Top 10 Cybersecurity Predictions of 2019
DZone 's Guide to
Top 10 Cybersecurity Predictions of 2019
Here are the top predictions for cybersecurity in the coming year.
Join the DZone community and get the full member experience.
Join For Free
For those who were expecting cyber threats to shake the landscape of cybersecurity, the year 2018 indeed didn't arrive as a major disappointment. Researches have already made it quite evident that cybercrime is one of the flourishing domains today. Cybercriminals are relentlessly making billions of dollars by feeding on online vulnerability and security backdoors. Organizations have understood that adopting a slow approach towards the strengthening of cybersecurity practices can lead to their ultimate downfall despite their size.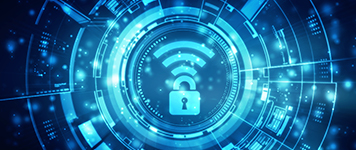 Amazon faced a significant data breach which disclosed its customers' names and email addresses. British Airways too reported a data breach, where hackers sold around 2,45,000 credit card details and compromised data of 3,80,000 passengers. Marriott International data breach could have affected its 500 million guests. Facebook wasn't far behind when it reported hackers to steal information of its 30 million users. In 2018, Twitter requested its 330 million users to change their passwords, when the tech giant discovered a suspicious bug. It was certainly a bummer to see these giants become the victims of data breach. It's high time to move ahead and observe all the possible yet critical cybersecurity predictions in 2019. This article will provide a detailed outline on 'why you need to adopt prudent cybersecurity practices by focusing equally on discreet cybersecurity services, not just to succeed, but for survival itself.'
The attackers will significantly target supply chain security practices in 2019. Supply chain holds and occupies a critical position in an organization, which thereby makes it an obvious target to the attackers and cybercriminals. 80 percent of cyber breaches tend to occur in the supply chain. As 72 percent of the organizations still don't have full visibility over their supply chain security mechanisms. In such a scenario, Vendor Risk Management (VRM) identifies, analyzes, and minimizes uncertainties associated with third-party vendors for IT products and services. This kind of approach can ensure safety against unforeseen contingencies and cyber-related threats.
Not just among CIOs, but cybersecurity will become a hot discussion for CEOs too in 2019 as one single threat can drag an organization down from billions of dollar in a few seconds. This situation leads to damaging brand image and reputation in the market, which makes it a pivotal point of discussion among the CEOs. Cybercrimes worldwide have expected to put at $6 trillion at risk by 2021. Today, the essence of cybersecurity has reached to a strategical level now. Incorporating a seamless communication between IT and upper management has become indispensable. Despite hearing, encountering, and perceiving so much on what cyber threats can do, 62 percent of the CEOs are still not involved actively in the aforestated subject matter.
Small and mid-sized companies will follow the same rigorous security regime which large corporations follow. No one can escape the terror of cyber threats in 2019. Somehow large corporations with their improved cybersecurity practices can defeat the attackers, which is why they are targeting small ones lately. Though small companies may have lesser data compared to giant counterparts, hackers can easily extract the available client data, which can be data worth millions. They are targeting smaller fishes to catch a big one. In 2017, 45 percent of the small business owners had become victims of cyber crimes, which has increased to almost 60 percent in 2018. Spams, phishing, and ransomware are primarily the possible threat to the SMEs.
Ransomware will continue to pose a threat but in varied ways and variant forms. As per the subject experts, the ransomware and spear phishing attacks are expected to become more intense, targeted, and focused in 2019. As compared to 2016, the ransomware attacks have dropped significantly in the previous year. Moreover, no organization is safe from the ransomware attacks despite its size, scale, or type in 2019. Datto reported 'attacks of ransomware can cost the small businesses more than $75 billion a year.
Online transactions will be backed with multi-factor authentication because it is one of the best cybersecurity practices. A secure authentication system strengthens the defense mechanism against security malpractices. While the users or clients want procedures to get over within the snap of fingers, the companies are teaching as many security features as they can to empower the security system. The dilemma is both these goals are conflicting. Hence, companies need to strike a decent balance here. We all have surpassed the state of single password access, and now we are looking forward to adopting multi-factor authentication.
Countries will now attempt to combat cyber warfare, tactfully, and strategically. While GDPR has manifested strong standardized data protection laws in the EU, the rest of the world is still struggling to find a similar robust data protection approach. Countries are taking actions cumulatively against cyber threats to safeguard their nation's integrity. As political tensions intensify, so is the increasing chance of outburst in the form of cyber warfare against other countries. They sabotage through the means of malware, denial-of-service, phishing or virus attacks to ruin their motives of maintaining confidentiality, and to damage their cybersecurity efforts.
Masters degree in cybersecurity will become an essential prerequisite for hiring professionals. As security is becoming a subject matter of enormous importance, companies need to be particular for the personnel, which they will be hiring in such departments. It is to be accompanied by extensive and rigorous training. Challenges in cybersecurity are pervasive, and it is one of the most dynamic industries to get associated with. The professionals need to be on their toes all the time. They are also a vital link and play a crucial role in deciphering the organizational security-related goals to the personnel at all levels.
The most hyped artificial intelligence (AI) can be used for malicious intent. As much as the AI makes our lives easier and worth living, a security backdoor makes it capable of ruining it as well. It is like a double-edged sword if it falls in the lap of criminals. AI can increase the sophistication of spear phishing and social engineering attacks, and aid in disseminating fake news, etc. and can make the attacks more intense. In the context of AI, the destructive uses can overweigh the constructive ones' if they fall under the wrong hands.
End number of threats are bound to arise with the advent of 5G technology. Along with enthralling speed, 5G will boost the connectivity among devices, amplify the bandwidth, enhance the scope of remote surgeries, magnify virtual reality, and so on. IoT will play a critical role in 5G, which is why strong authentication act as a prerequisite and precondition. Technologies like SDN and NFV are less secure. However, they also play an imperative role in anticipating 5G. Cisco suggested to monitor the DNS activities, detect malware, use machine learning, and big data to identify the anomalies as security practices in 5G.
Cybercriminals will surely leverage the Internet of Things (IoT). All the smart devices connected through the internet are generally less shielded against safety and end up becoming the prey of attackers. The irony is 90 percent of the executives aren't aware of the amount of IoT-driven devices they have in their organization. As per a survey, 60 percent of the corporates believed IoT to be vulnerable against ransomware attacks. Any breach if occurred, will have a disastrous impact over the entire organization. A reliable solution is required to protect data among these intertwined devices.
Indeed, the scope of crime-as-a-service and cyber mayhem has increased manifold today also the consequences will continue to exacerbate with time. This brutal tug of war between attackers and defenders has reached a whole new level accompanying with viciousness and fierceness where you have to adopt an agile approach in perceiving and combating cyber threats by staying a step ahead of attackers.
Topics:
authentication, breaches, cybersecurity, cybersecurity analysis, cybersecurity courses, cybersecurity tools, risk management, security
Opinions expressed by DZone contributors are their own.
Security Partner Resources