Top 10 Sessions at Jenkins World 2016
With Jenkins World 2016 fast approaching, we take a look at the top 10 recommended sessions to check out!
Join the DZone community and get the full member experience.
Join For Free
Jenkins World 2016 is only a few weeks away. Taking place at the Santa Clara Convention Center in California, from September 13th to September 15th, it is going to be the event for everything about Jenkins.
If you're interested in hearing from Jenkins experts, exploring ideas by Continuous Delivery thought leaders and learning about Jenkins complementary technologies, this conference is the place for you.
Since there is so much going on, we rounded up the sessions we are looking forward to the most. We chose them because they show you how to automate your workflow and how to integrate your testing process into the complete workflow.
We will also be there and we'll be thrilled to meet you. More details below.
Here Are Our Top 10 Recommended Sessions at Jenkins World 2016:
Jimmy Ray, a DevOps and cloud enabler with more than 20 years in the IT industry, will explain how to use Jenkins for creating, executing and managing pipelines as part of the automated workflow method. We're especially interested in hearing his thoughts about DevOps pipelines in the changes taking place in CI, CD and DevOps.
Casey Vega, a quality engineering manager from Verizon Digital Media Services, will advise us about best practices for using the Jenkins ecosystem, especially for integrating test code in the CI strategy. We are especially looking forward to the demonstration of how tests integrate within builds coupled with test reporters, and to learning about reporting, test coverage, analysis of code, and test feedback.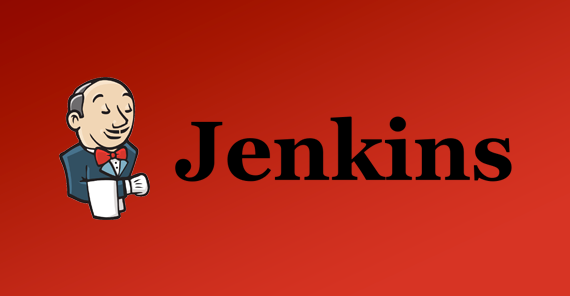 Kal Vissa and John Pampuch from Cloudbees will speak about using Jenkins for fast deployment, and about improving time to market by automating the software development lifecycle. We especially want to learn about using a cloud native approach for continuous large-scaling and integration with other business tools.
Neil Manvar, a solutions architect at Sauce Labs, will be speaking about the need for a centralized structure to achieve CI and CD. We're especially interested in hearing of his experiences at Yahoo! Mail and how a centralized structure solved their scaling problems and improved their security.
Our very own Chief Scientist, Andrey Pokhilko, will examine key approaches to integrating performance testing in Continuous Delivery workflows, and provide solutions to the challenges that arise from each method. We are interested in hearing everything, because Andrey has world-class experience with large scale performance testing and he maintains the Jenkins performance plugin. But we especially recommend his ideas about evolving CI systems into fully automated, configuration driven and version-based workflows.
Juni Mukherjee, a consultant architect from LifeLock, will present a talk covering Domain Driven Design for CD, how to orchestrate the CD pipeline with Jenkins, Pipeline patterns, CD for IoT and more. Mukherjee, one of the few women presenting at Jenkins World, has written a book named "Continuous Delivery Pipeline - Where Does It Choke?: Release Quality Products Frequently And Predictably" and writes for TechBeacon.
Six experts from the fields of software engineering, development, Dev-Ops and software architecture will share their experiences with Jenkins and how to use it for Dev-Ops in Enterprises. We look forward to hearing them all: Wen Gu from Twitter, Samantha Oyen from General Mills, Weston J. Gaddis, from TIAA, Vishal Raina from Adobe, Nirmal Mehta from Booz Allen Hamilton and Bikash Roy Choudhury from NetApp.
Sam Van Oort, a software engineer at Cloudbees, will share best practices in constructing pipelines with faster turnaround times and reduced resource use. We are especially looking forward to learning about plugins and tools that analyze and visualize performance.
Ben Patterson, an engineering manager at edX, will speak about providing feedback to pull requests through Jenkins plugins and GitHub integration. We're especially keen on learning how this ability optimizes tests and services developers.
Viktor Farcic, a senior consultant at CloudBees, will explain what to do to create a fully-automated Jenkins pipeline, which continuously builds, tests and deploys microservices into a Docker Swarm cluster. Viktor has published two books: "The DevOps 2.0 Toolkit: Automating the Continuous Deployment Pipeline with Containerized Microservices" and "Test-Driven Java Development".
Jenkins (software)
CI/CD
Pipeline (software)
Docker (software)
Session (web analytics)
Software development