Top 3 IDEs That Made PHP Programming Easy
DZone's Guide to
Top 3 IDEs That Made PHP Programming Easy
A list of the benefits around using 3 PHP IDEs: NetBeans, PHP Storm, and Zend.
Join the DZone community and get the full member experience.
Join For Free
PHP programming must go hand-in-hand with a good IDE. Apart from the basic text editor, it is advised to start off PHP programming with feature-rich IDE. The best IDE comes with a number of features and services to develop a custom PHP application.
Many cross-platform, free, downloadable IDEs are available in the market that run on Linux, Windows, and Mac. Enterprises need to look for more of the latest sets of features in advanced IDEs to develop a professional-looking web development project. PHP developers must choose an appropriate IDE that suits project requirements.
The three best IDEs are: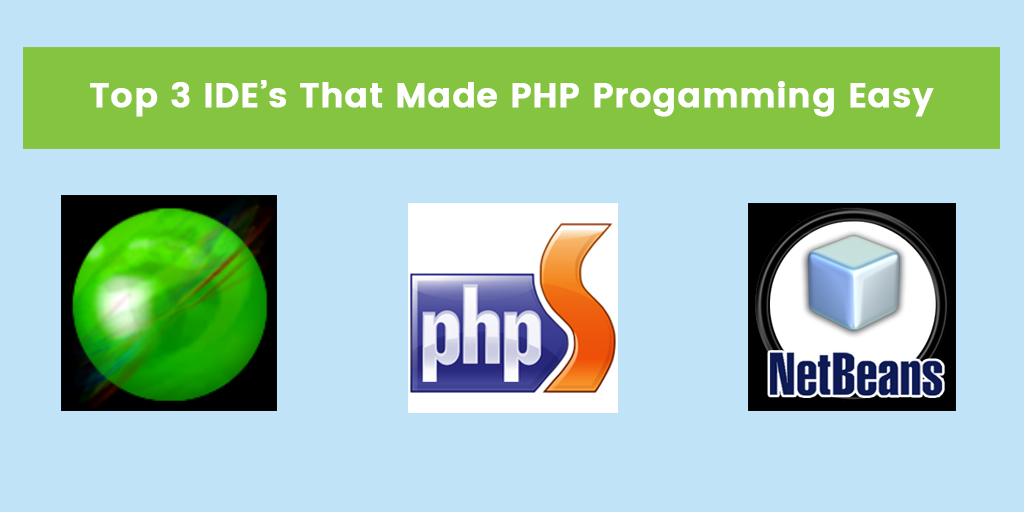 1. PHP Storm (Commercial Version)
PHP strom is developed by JetBrains. It is one of the best commercial full-featured IDEs for PHP, used for rapid web development. PHP Storm can be integrated well with all frameworks and CMS systems like Zend, CakePHP, Yii, Symphony, Laravel, and Wordpress, Drupal, and Magento.
A few Feautures of PHP Storm include:
Easier code for developers

Live-editing of front-end technologies like CSS, HTML5, Javascript, Typescript etc.

Local and remote debugging

Code Refactoring

Free-of-cost for open source projects
2. NetBeans
An open-source PHP IDE for the masses is NetBeans. NetBeans is feature-rich, light-weight, faster, and offers multi-language support. It is one of the biggest IDE communities for developers, with more than 18 million downloads.
A few Features of Netbeans include:
Code Refactoring

Smart Code Completion

HTML, Javascript, and CSS suppor

Commad-line Debugging

All popular PHP frameworks support
3. Zend Studio
The other enterprise PHP IDE is Zend Studio. It is highly adopted by professional web designers and developers. It supports several platforms like Windows, Linux, and OSX. It offers high-level processes that speed-up PHP programming execution.
A few Features of Zend Studio Include:
Trend setting tools and features

Intuitive UI

Mobile app development support

Deployment for Microsoft Azure, and Amazon AWS

Faster performance
Topics:
php development tools ,php development ,phpstorm ,netbeans ,zend studio
Web Dev Partner Resources
Web Dev Partner Resources