Top UI/UX Design Trends That Are Going to Dominate 2020
DZone 's Guide to
Top UI/UX Design Trends That Are Going to Dominate 2020
Watch out for these trends!
Join the DZone community and get the full member experience.
Join For Free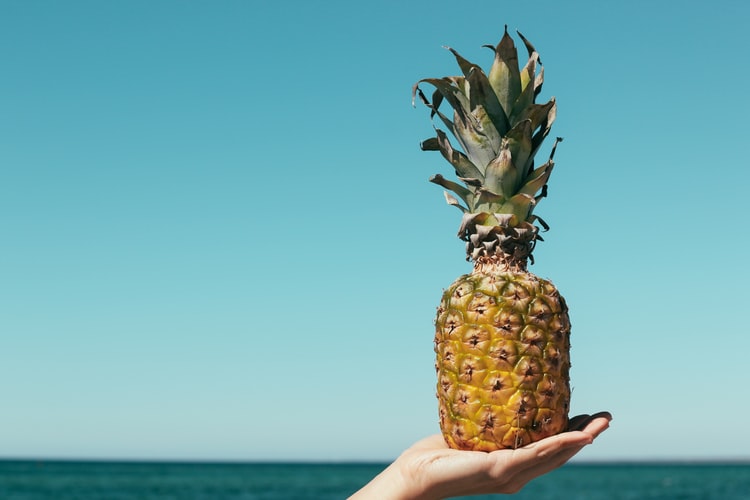 UI/UX Trends to watch out for!
You may also like: UX Design Trends to Look For In 2020
User interface and user experience are the roots of software products. Whether it's a web app or mobile application, if you're not providing a good user experience to your visitors, you might end up losing all your traffic soon.
The UI/UX of your website is the first thing that strikes the eye of your customer; it works as a ladder to reach your consumer's heart and mind by showing them engaging visual content. But, keeping up with UI/UX trends is not that simple as it seems to be.
No doubt, the software industry is growing and maturing with each passing day. With the development of new technologies, new products, and services emerging in an endless stream, the behavior of customers is constantly changing. Though the changes are not that noticeable, they are taking place at a certain period.
Today, we will talk about the UI/UX trends that are going to dominate 2020. If you haven't started following these trends, then you might leave behind in the race.
1. Simplistic Design and White Space
Multiple enterprises believe that having a simplistic design provides the ultimate complexity. That's why many businesses are moving to a stripped-back and uncluttered approach to become more prevalent in the upcoming years.
Having an uncluttered design means offering different things to different people, but in general, a minimalistic design refers to extensive use of white space, which means there is no single element to distract attention from the visual hierarchy.
In a simple manner, we can say that having limited color palettes with more content on a single page is considered as a stripped-back approach. Even according to Sean Pour of Sellmax, the most exciting web design trends for 2020 are going to be simplistic and minimalist designs.
A minimalistic design will help you improve the speed as well as the performance of your site, especially for mobiles. If you are going to implement minimalist designs on your website, then consult with your clients or other team members.
2. 3D Models and Rendering
Every new trend is not always fresh. It's just that a few trends take time to get in the limelight. And one such trend in 2020 is going to be 3D modeling and rendering. It's not like that 3D modeling for sites was not available earlier, it used to be highly expensive and out of reach for most designers. That's why it was not implemented with the sites earlier.
With the development in technology, the costs for 3D modeling and rendering will drop significantly, and soon you will find plenty of software tools in the market for 3D designing. Even people with no 3D training would be able to create such designs in 2020.
"According to Mark Krenn of Coastal Creative, there will be a lot more 3D rendering as a major web trend in 2020." A few brands like Adidas have already started using 3D modeling and rendering on their sites. But, there is one drawback to this trend, as its price drops, it will get more popular and more businesses will start implementing it. You should start working on it as soon as possible.
3. Voice User Interface
Some web and mobile apps are already following it, whereas others are confused about whether they should implement it or not. Well, whatever businesses up to right now, one thing is for sure that voice user interface is one of the growing trends that will dominate 2020. According to research, 41% of US adults already use voice commands on a daily basis, which can exceed 50% in 2020.
Voice User Interface refers to using speech recognition or text-to-speech technology to help users interact with your web app via their voice. A few examples of the voice user interface include smart speakers like Alexa, that we use in our daily lives. Smart speakers have changed our digital experience in a positive way in the last few years. Imagine what impact it will make on your site.
The most significant advantage of using VUI is that it eliminates the requirement for a graphical user interface and complements your site with a new communication method while improving the user experience to a whole new level.
Before following this trend blindly, make sure it is compatible with your site and fits all your user's requirements. Usually, VUI is compatible with driving apps, music apps, or other entertainment apps.
4. Artificial Intelligence
AI has already been in the software development industry for a long time now. Many businesses are still far behind in implementing it on their business sites.
There are two things to it, first, using AI as a technology to automate a few aspects of web design like performing automated cross-browser testing of web apps. Cloud-based tools like LambdaTest are making it easier for businesses to automate their cross-browser testing, real-time testing, parallel testing, etc.
Another thing is using AI as a contextual technology that makes your site more human by interpreting user behavior and circumstances for providing a tailored and personal user experience. Thus, it entirely depends on businesses how they implement AI in their web design.
There is one more technique in which AI is making its impact on the users — chatbots that are used to provide 24/7 support and assistance for visitors. You will find many sites that have implemented chatbots, but there is still a lack of emotional intelligence for human support operatives.
5. Dynamic User Experience
We all want a compelling user experience when we visit any site or app. Some users prefer to multi-task while going through your website, or some just want to access what they are looking for. But, it is often seen that many businesses often have multiple distractions on their sites, like new pop-ups appearing again and again, which distract the user from the actual content and focus on other unnecessary things. It is a crucial thing to notice while designing your web app or software product.
For example, Google allows its users to access Google calendar while using Gmail at the same time. It divides the screen into two parts so that users don't have to switch tabs. In 2020, we will find more Google products that provide a dynamic user experience.
Your primary focus should be the user visiting your site. Consider what users are looking for when they visit your site, instead of pushing things that you think the user might like.
6. Collecting User Data
Collecting user data has never been an essential factor for businesses because they never consider what users actually want from their site. The user data was never utilized to shape a web site. In 2020, there will be new ways to utilize user data.
Collecting user data and leveraging it with user permission can shape the world of web design in 2020. In fact, there will be more web designs based on user data in the upcoming years. If you perform more functionality and interface testing to analyze what users respond to, and then implement that with your web design, you will be able to provide a great user experience to the visitors.
7. The Shift in UI Navigation
We believe in 2020, the web designs with GUI will be more mobile optimized. For example, the menu button for mobile apps will shift to the bottom of the screen so that it becomes thumb-friendly. In fact, not only the menu button but other buttons will also be moved to save as much screen space as possible for the valuable content.
Moreover, the on-screen buttons will be replaced by gestures to make it easy for users to navigate. Though the use of gestural UI will be limited, as it could only be used for scrolling swiping or tapping to interact with a web page. You might even see websites that use floating arrangements of pictures to reveal valuable information as visitors point their hands towards the screen.
We have used smartphones and devices that use gestural UI for navigation, and we surely loved that. So, chances are gestural UI for web apps is going to be one of the popular trends that will dominate 2020.
If you're planning to implement shift user interface navigation to the site, make sure that the gestures are consistent across devices and comfortable for users. Usually, gestural-driven apps include tutorials or visual hints to help users understand the navigation process.
8. Animations or Micro-Interaction
Micro-interactions or animations, both are a relatively new portent that can take over the UI for web design in 2020. Micro-interactions are generally small design elements, but they can make a huge impact on your web design by creating 'human' feeling websites that provide satisfaction to the audience.
Though animations are still used in 2019, you will find new and exciting use cases of animations on websites and apps, such as animated logos, illustrations, and texts. Every micro-interactions used in a web design tells a story, set the atmosphere, and help you build a brand image. A basic example of micro-interaction is when you upload a file over your site and see the uploading go to 100% from 0%, or when you take your cursor over a Call to Action button, the color of the button saturates, and it gets bigger.
It doesn't mean you can use micro-interaction or animation on every web page. The best animations are the ones that are designed for keeping user intent and interest in mind. Also, they should short and quick so that users don't have to wait longer to take action.
So, when you are designing your site with micro-interactions or animations, keep one thing in mind – what do you want your user to feel when they interact with the animations.
Conclusion
Web design trends keep coming and going every year, and it is hard to keep up with every trend that comes to the market. There are a few trends that entirely revamp the user interface and user experience of web apps and increases the competition between businesses. Here, we tried to highlight the best UI and UX trends that are going to dominate 2020. Keeping an eye for these trends will not only help you improve the user experience, but it will also help you stay ahead of the competition by delighting your visitors.
Further Reading
Topics:
ui and ux, user experience design, user interface design, ux and ui, ux design, web ui design
Opinions expressed by DZone contributors are their own.