Trip Report: DataStax Accelerate 2019
DZone 's Guide to
Trip Report: DataStax Accelerate 2019
Use CARDS determine whether or not you need a NoSQL database for your application.
Join the DZone community and get the full member experience.
Join For Free
I attended the DataStax Accelerate 2019 user conference May 21 to May 23 at the Gaylord National Resort and Convention Center outside of Washington, D.C.
This was DataStax' first user conference after running Cassandra Summit in the U.S. from 2011 to 2016. More than 1,000 IT professionals attended the conference, which opened with keynotes by DataStax executives on Wednesday and Thursday.
There were more than 80 technical sessions in seven different tracks:
Innovating with Apache Cassandra

Building Modern Applications

Succeeding with Operations and Administration

Deploying in the Cloud: Hybrid, Public, Private

Exploring Transformational Use Cases

Going Beyond Core Cassandra with Graph, Search, and Analytics

Accelerating Transformation in the Public Sector
On the 10-year anniversary of Apache Cassandra, there was an impressive array of companies sharing their use cases including Discover Financial Services, DreamWorks, Home Depot, IBM, Facebook, Netflix, Verizon, Walgreens, and many more.
Billy Bosworth, CEO of DataStax, kicked off the event Wednesday morning introducing DataStax Constellation, a cloud data platform that will simplify the development and operation of modern applications. Constellation launches later this year with DataStax Apache Cassandra as a Service and DataStax Insights. DataStax Apache Cassandra as a Service will deliver scale-up and scale-down Cassandra clusters, on consumption-based pricing.
More than 300 conference attendees were given a chance to test drive Constellation during a boot camp on Tuesday. The boot camp participants with whom I spoke were very excited about the platform and the ease with which they were able to spin up clusters.
During the keynote, Billy mentioned the complexity of learning DataStax and Apache Cassandra. However, during the meals, I was able to speak with people who had been using the solutions for six months to eight years and no one expressed any concerns with ease of use or their learning curve.
On Wednesday, Nate McCall, Project Chair, Apache Cassandra took the stage to talk about Apache Cassandra's 10-year anniversary and to recount the open-source database's evolution and the commitment to not release Cassandra 4.0 until it has been fully tested. Nate encouraged attendees to come to ApacheCon in Las Vegas on September 10 - 11.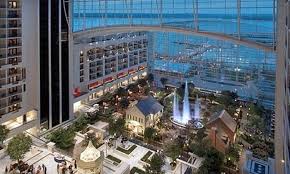 Following the Wednesday morning keynotes, I had the opportunity to meet one-on-one with Robin Schumacher, Chief Product Officer at DataStax, to discuss how Constellation will help developers. Robin sees the greatest benefits as enabling developers to get their data infrastructure and platform set up with a couple of mouse clicks without downloading or installing software thereby increasing developer productivity and reducing time to development
Robin noted that while NoSQL databases are still a small percentage, they are increasing rapidly. He recommended using the CARDS acronym to determine whether or not you need a NoSQL database for your application based on your needs:
Is your app Contextual – personalized, customized information back to the app?
Does it need to be Always-on?
Do you need Real-time data?
From Distributed data sources?
Is Scale important?
The most common fail Robin is helping clients with is the myriad ways clients have to access, model, and score data. By providing a way to have all workloads and analytics in the same database and cluster increases security and makes it easy to solve complex business problems. Robin sees clients moving from database-as-a-service to data-as-a-service with solutions providers that provide more guidance and support to simplify administration, development, and analysis.
I wrapped up my trip by speaking with Jonathan Ellis, co-founder and CTO at DataStax, who introduced AppStax.io in the Wednesday keynote. When it becomes available later this year, it will enable developers to conduct data modeling with Cassandra, helping everyone building a cloud implementation build their data model and reduce full stack definition to a microservices level. The developer will not have to do as much work, just make the microservice call instead of pulling data out of the database with a Java driver.
Jonathan also encouraged developers to stay tuned for what DataStax is doing with the next version of the graph as they rebuild the DataStax graph engine to provide a seamless onramp from Cassandra tables into the graph world.
Topics:
apache cassandra, cassandra, data as a service, database, datastax
Opinions expressed by DZone contributors are their own.
Database Partner Resources