Trip Report: MuleSoft Connect — SFO
DZone 's Guide to
Trip Report: MuleSoft Connect — SFO
APIs are the building blocks of innovation.
Join the DZone community and get the full member experience.
Join For Free
I appreciate the opportunity to attend MuleSoft CONNECT San Francisco on June 25 and 26 with 1,500 other IT professionals. This was the second in a series of six user conferences across three continents. MuleSoft will be in Chicago, New York, Sydney, and London in September and October.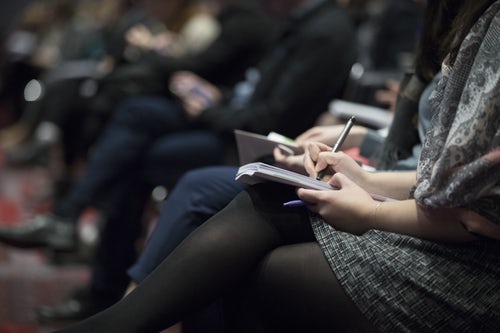 The conference had two days of training and certifications prior to my arrival for the keynotes and breakouts. The breakouts were along four tracks: Get Started, Expand Your Knowledge, Take a Deep Dive, and Achieve Business Outcomes.
Ross Mason, Founder kicked off the keynote by sharing his thoughts on The Democratization of Innovation in which he suggested that APIs are the building blocks of innovation rather than a piece of software, they allow people to innovate and unlock the true value of the enterprise.
Innovation today is focused on providing a positive and unique experience. Doing so requires disparate capabilities – platforms, services, providers. Nimble players emerging like Square which has evolved from being just a credit card reader to a facilitator of payments, payment services, e-commerce, and internet purchases. These additional services exposed as an API. Tic:Toc, a digital mortgage broker based in Australia reduced the time required to get a mortgage from three weeks to 22 seconds on a mobile app with automated background and credit checks.
Companies are providing a seamless experience for consumers, making lives simpler and easier by connecting things together in different ways with APIs. They are also recognizing the compounded benefits of ecosystems whereby integration through API-led connectivity enables companies to see 10X gains in innovation strategies and implementations.
Gavin Munroe, Global CIO Retail Banking and Wealth Management, HSBC is managing thousands of APIs. A recent project he and his team completed to drive business value was in response to a new open banking requirement to expose their core platform and customer data, with the customers' permission, to authorized third-parties. APIs are core to HSBC's business strategy to give consumers more choice with things like "conversational banking" which will be the preferred choice of consumers in the future with IVR, and even ATMs. HSBC is in the initial pilot stage around their mobile app.
Gavin's key learning in building out their API ecosystem with more than 3,000 APIs, handling 35 million interactions per day is that their initial APIs were dirty. They are now going back and refining those APIs. They realize the need to go back to address technical debt. They measure API use and are willing to kill off or adapt based on whether the app adds business value. Getting started is more important than trying to define the perfect outcome
Mike Hite, Head of Business Systems (Finance, Legal, Integration), WeWork with 400 locations in 100 cities in 29 countries. WeWork has more than 300 SaaS applications. A recent project involved investing in governance structure around procurement. Built and productized APIs to interact with their ERP and democratize development on top of core service framework building out 26 core APIs in 59 days. They were able to do this by democratizing the framework of APIs so they were engaging for engineers. They offloaded the processing and governance framework. Mike suggests building something good today and then improving it. API ecosystems enable you to iterate differently.
Frank Liberio, former Global CIO, McDonald's described the IT transformation required given the new CEO's mandate for an open digital channel, creating a mobile app with ordering, pay ahead, and offer redemption that required connecting legacy systems and getting real-time data access. Frank and his team launched UberEats in six weeks by reusing APIs and followed up with a WeChat integration in eight weeks doubling mobile order in China during the first month.
They are using and reusing, APIs to modernize restaurants with kiosks and. table service. Achieving legacy modernization for end-to-end speed. Front-end innovation had backend implications. The business required a higher velocity for innovation. They accelerated cycles from 1 release per year to four-week sprints. They are using technology to anticipate arrival rates to spend less time in the holding cabinet so customers get fresher food. McDonald's partnered with MuleSoft to accelerate delivery, automated security and governance by default, have resilient operations, and have built-in reliability, scalability, and visibility
Key learning: 1) IT and business strategies are one and the same; 2) create API strategies to accelerate innovation; 3) it's a journey to get to end-to-end speed; and, 4) the right tech platform will partner with you throughout the process.
During the afternoon keynote, Uri Sarid, CTO, MuleSoft presented The Future of Service to show how pursuing an API-led approach enables you to focus on your customers. Uri's presentation shared what great customer service may look like in 2025. The building blocks of great customer service experiences exist today with platforms (e.g., computers), interfaces (e.g., Alexa), and AI/ML to recognize patterns. A key to the successful creation and implementation is companies not trying to build it all themselves, rather they reuse what others are doing and reset consumer expectations. In 2025, the principles of great customer service dictate that 1) problems fix themselves; 2) everyone in the company is in service; and, 3) service is the product that differentiates the company from its competition.
Vidya Peters, CMO, MuleSoft sat down with Michael Gonella, CTO, Salesforce to discuss the vision for the acquisition and integration. According to Michael, people with the vision of where to go with architecture and the IT journey are moving to the cloud. They typically begin by clearing out legacy middleware and see possibilities with reuse and architectural management.
Organizational change needs to happen and technology is not the hard part. Start by getting the team positioned for success and focus on meeting the priorities of customers. The technology will come when you have a strong team working together. Implement a common set of practices with a platform where reuse increases over time. Have patience, commitment, practice, and focus on what you do well and you'll see payback with reuse.
Look for, and engage, agents of change within your organization. They will show up in a lot of different levels. Be responsive and move quickly. Identify key partners who will be champions for change. Maintain strong central architectural governance. They will be greater acceptance and uptake as people see wins.
The role of APIs at Salesforce The leadership of the architectural team and enterprise architects had to translate into how they engineer APIs and translate them into the architecture and engineering. They promote the idea of investment and how to add to the API inventory, how to refactor APIs, as well as consistent and methodical creation of assets and resources for an API-driven architecture. Build out APIs and then think about how to use them in other ways. We're conscientiously creating an API economy for partners to connect with Salesforce for the product, enablement, customer success, transactions to close business, provision environments, and get customers up and running.
Topics:
api ecosystem ,api management ,api platform ,instant biometric integration ,integration ,mule conference ,mulesoft connect
Opinions expressed by DZone contributors are their own.
Integration Partner Resources