A Truly Global Dialogue
DZone's Guide to
A Truly Global Dialogue
Join the DZone community and get the full member experience.
Join For Free
When Ohio State University, Virginia Tech University and Coursera decided to boldly go where no MindMixer site had gone before, they knew they'd have no trouble finding participants. On TechniCity, for the first time, college students from around the world are invited to engage as part of their class curriculum. The subject: the impact of ever-changing technologies on our cities.

The all-online course began Friday, April 26. Over that first weekend, nearly 800 participants signed up. By Monday, they had already scooped up most of the site's dozens of available participation rewards. The conversation had begun.
The most fascinating part about TechniCity is the idea map (above) on the question, "Who are you and where are you from?" Each one of those dots is the home of a participant. Students from all over the US. Africa. The Middle East. South America. All of them talking about what's next for civic technology. Some of their ideas and the creative discussions dreamed up by the course's instructors are an inspiration:
Vertical Farming: Lining the walls of our homes in glass boxes where we grow our own fruits and vegetables.
Smart Street Lights: Create street lamps that only come on when needed so that light pollution is avoided.
A Theme Song for TechniCity: What song do you think stands for the TechniCity course? Students came up with songs like Electric Avenue and City of Blinding Lights – and now the top 25 are available as a free playlist on Spotify! Click here to give it a spin!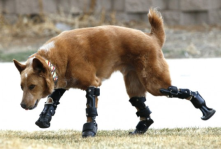 Technology in pictures: More than 1,200 photos were upload to this photo share. From a solar powered yacht to a dog with robotic legs, nothing was off the table on this look at technology at use around the globe. (photos top and bottom, maybe word wrapped to the right?)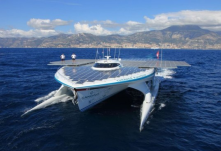 Now that the course has wrapped – with a grand total of 4,033 participants, 8,265 ideas and 29,695 comments – we can take stock of what TechniCity was able to do. It got the people talking about a subject that's important to them, and it crossed cultures worlds apart. Granted, the situation is a little different – the participants were students who were contributing as part of their class credit – but this Coursera partnership represents what can happen when communities tap into a simmering dialogue. And it could signal a new era of higher education in a world that's growing smaller by the day.
Opinions expressed by DZone contributors are their own.