Ubuntu Core [Comic]
DZone's Guide to
Ubuntu Core [Comic]
Nowadays, Linux processes are forever in conflict. Is there somewhere out there for them to live together in harmony... perhaps by separating them via full resource isolation?
Join the DZone community and get the full member experience.
Join For Free
Download our Introduction to API Performance Testing and learn why testing your API is just as important as testing your website, and how to start today.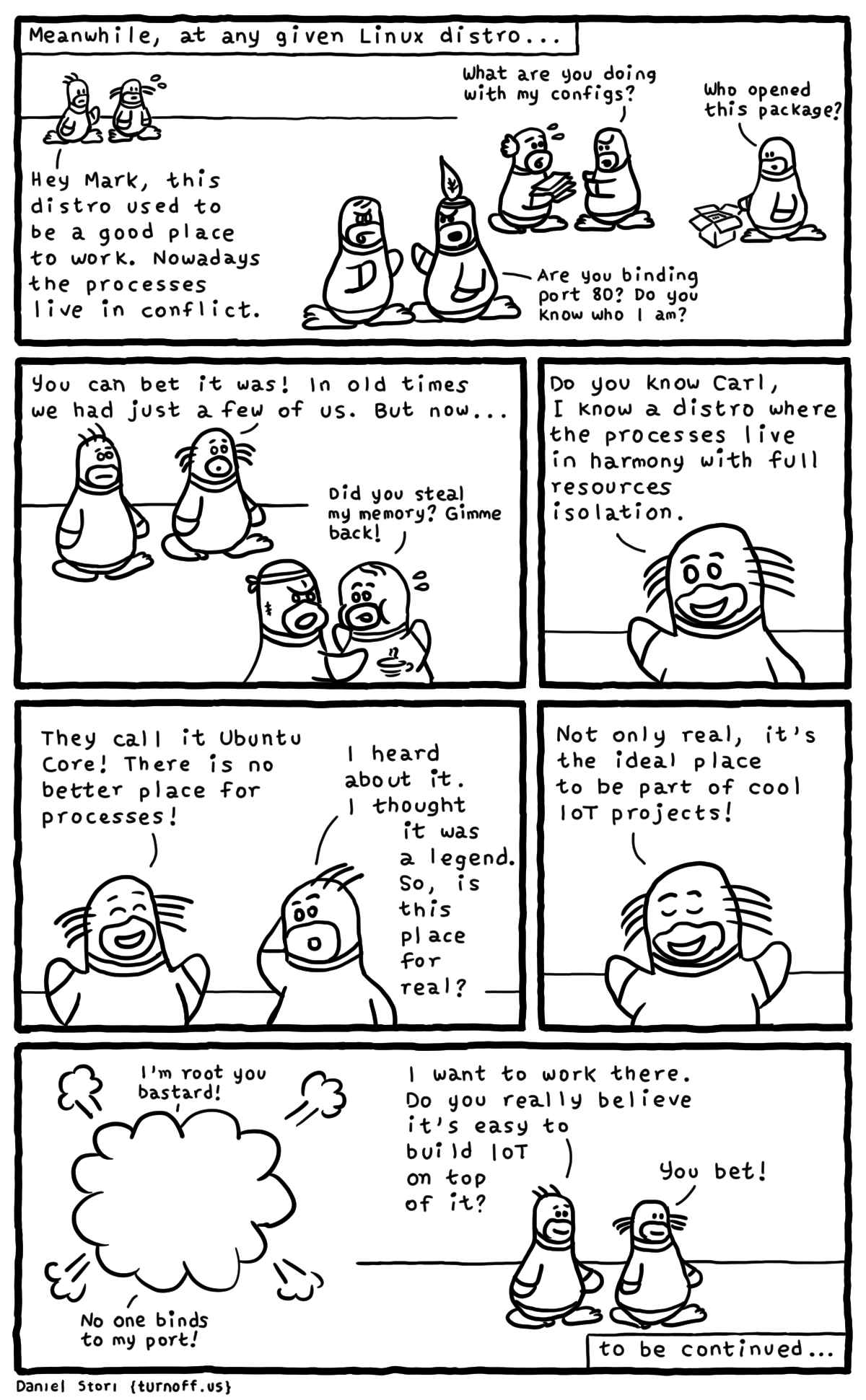 Check out part two of this comic here!
Topics:
ubuntu core 16 ,performance
Performance Partner Resources
Performance Partner Resources