Understanding Cloud Foundry Logging on IBM Cloud
DZone 's Guide to
Understanding Cloud Foundry Logging on IBM Cloud
Confused by the ins and outs of Cloud Foundry logging? Here's a sample app that walks you through it, also tying into IBM's Cloud Log Analysis service and the ELK stack.
Join the DZone community and get the full member experience.
Join For Free
Last month, after receiving user questions, I blogged about how to decipher Cloud Foundry log entries. Today, I want to point you to a small Cloud Foundry Python app I wrote. It helps to better understand Python and Cloud Foundry logging. You can also use it to test the IBM Cloud Log Analysis service, which provides an easy-to-use interface to logs generated by applications running in the IBM Cloud. In the premium plans, external log events can also be fed into the service for consolidated storage and analysis.
As usual, the code for my app is available on GitHub. Once deployed to IBM Cloud, the app can be used to send messages on a chosen log level back to the server. The server-side log level, i.e. the threshold for processed log messages, can also be set. The app produces diagnostic output on "stdout" and "stderr". The two are treated differently by Cloud Foundry. Here is a screenshot of the logging app: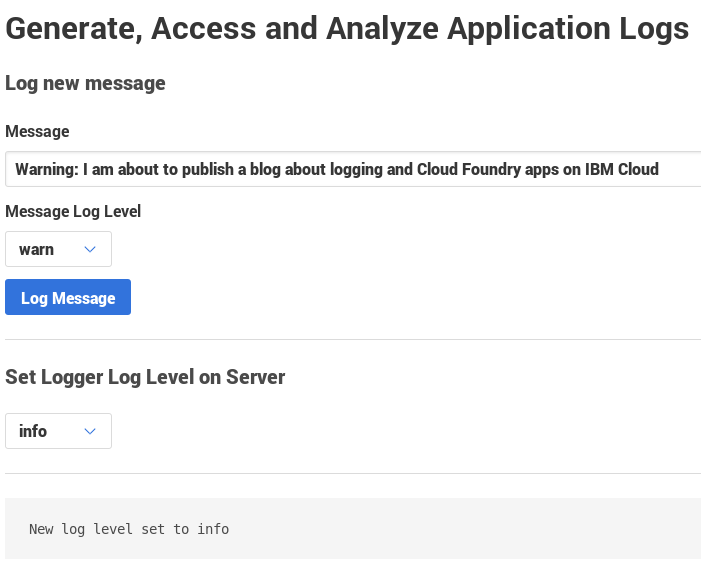 The produced log entries can also be used to try out the IBM Cloud Log Analysis service. Diagnostic logs are automatically forwarded to the Log Search of that service. The messages are fed into Elasticsearch and can be analyzed using Kibana. I wrote some search queries (one shown below) and then built visualizations like the "Donut" shown below based on those queries. I will write more about that in a future blog post.

An official tutorial using that app and Log Analysis is available in the IBM Cloud docs. It walks you through the steps to create the service, deploy the app and to compose search queries as well as the visualizations.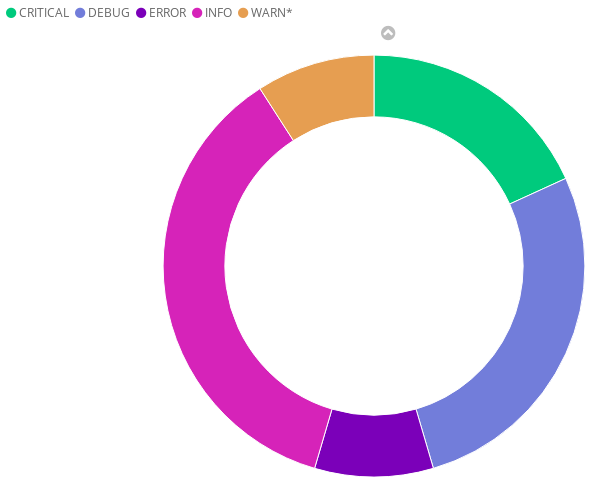 If you have feedback, suggestions, or questions about this post, please reach out to me on Twitter (@data_henrik) or LinkedIn.
Topics:
ibm cloud ,loggging ,elk stack ,cloud foundry ,cloud ,tutorial