Upcoming Software Testing Trends in 2020
For QA professionals, it is crucial to quickly adapt to new changes in the testing domain. Find out the trends for 2020.
Join the DZone community and get the full member experience.
Join For Free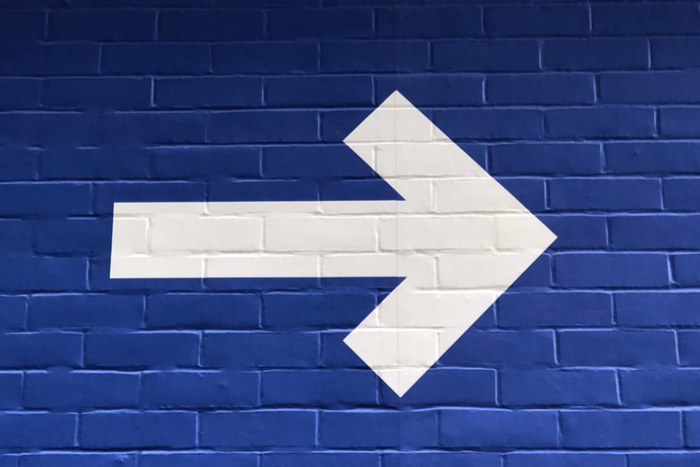 The projections are in! Check out these testing trends!
The software development landscape continues to evolve with DevOps and Agile development methods taking over traditional approaches. The advent of these methods has led to the innovation and use of new testing techniques. For QA professionals, it becomes crucial to quickly adapt to new changes in the testing domain so that they may become better testers and stay relevant to their industry.
You may also like: Software Testing Trends to Watch for in 2019
Studying these trends ensures that organizations do not miss out on recent innovations in testing circles. It will also help teams optimize their testing pipelines for maximum efficiency and positive results.
With this in mind, let's delve into a list of upcoming trends to watch out for in 2020.
#1 Artificial Intelligence (AI) and Machine Learning (ML)
The application of AI and ML in the software testing domain is still in preliminary stages. However, recent advancements in this field have helped in experimenting with extensive data sets. The availability of this valuable data poses new opportunities for implementing AI/ML to address the challenges in software testing.
Machine learning can help optimize workflows and processes drastically. It can be used in testing for:
Optimizing the test-suite by identifying redundant test-cases.

Developing predictive models to figure out critical parameters in the test process based on historical analysis.

Analyzing and mitigating risks and accordingly prioritizing regression test cases.

Studying test coverage.
#2 Automating Mobile Tests
The mobile industry continues to explode. As per a report from Statista, the number of mobile users worldwide is predicted to grow up to 7.26 billion in 2020. Organizations and businesses continue to roll out mobile applications in greater numbers. Delivering robust mobile applications with flawless user experience needs thorough testing.
As a result, the demand for automated mobile app testing continues to grow steadily. This demand is driven by the need to shorten time-to-market and ship apps faster.
Here's where teams can leverage platforms like BrowserStack to perform automated tests for their apps on a wide range of real mobile devices. It provides integrations with popular app automation frameworks like Appium, EarlGrey, XCUITest.
In the era of mobile-apps, It's also essential for teams to optimize the performance of their web-applications for desktop users. And to do so, BrowserStack also enables QAs to automate testing of their web-apps using frameworks like Selenium.
#3 Test for IoT
Internet of Things (IoT) is another buzzword that has gained traction, similar to Artificial Intelligence and Machine Learning. IoT is among the most trending technologies that will continue to grow in 2020. IoT makes it possible for embedded devices to interact with each other using sensors. A report by Gartner predicts that 5.8 billion endpoints will be in use by 2020. A test infrastructure will be highly in demand for evaluating the following things in IoT systems:
To test the usability of the IoT system as a whole.

To examine the performance of connected devices in an IoT network.

To validate the entire authentication process and privacy controls.

To test the reliability and scalability of the IoT network.
#4 Automating API Tests
Application Programming Interface (API) is a critical component for any web application as it enables the exchange of data from multiple applications. API testing is very critical for test automation, as APIs provide the primary interface for the app's logic.
APIs can be reused in multiple applications or components within the same application. In such cases, teams need to test APIs independently to determine whether they return the correct response.
The need for API test automation continues to grow gradually. Hence teams need to have the right skill sets and tools for managing it with minimum bottlenecks.
#5 Integrating Diverse Tools
With Agile methods focusing more on shortened delivery cycles, it's difficult for QAs to use a testing tool that is inadequately integrated with other tools in the development pipeline. Software teams need to integrate diverse tools like Jenkins, JIRA, etc. to perform efficient testing. Implementing the right integrations help in streamlining the testing process by providing features like bug tracking, task management, requirement management.
As the software industry continues to advance rapidly, QA professionals need to stay updated and future-ready with the upcoming trends. Keeping up with the trends mentioned above will help teams and QA professionals to have an edge over their competitors and create better software that offers better experiences.
Further Reading
Top 6 Software Testing Trends to Look Out For in 2020
Top 5 Software Testing Trends to Review From 2019
Topics:
software testing,
agile adaptation,
performance,
trends,
2020 predictions,
2020
Opinions expressed by DZone contributors are their own.
Performance
Partner Resources