Use of IoT in Revolutionizing the Education Industry
DZone 's Guide to
Use of IoT in Revolutionizing the Education Industry
Do you know how Important IoT applications in the education sector? Check out this guide for full details on its development.
Join the DZone community and get the full member experience.
Join For Free
In order to increase the learning experiences, advanced technologies are very essential for the education sector. Therefore, different educational organizations try to get along with evolving technologies. The purposes of using these technologies are not only limited to hiring professionals or doing field works. IoT technology also helps to find out passionate people for the education industry, including VR or AR support, reversing classrooms, and more. According to 2016 survey, there are about 46% teachers who have faith in IoT powered devices.
What Is IoT, and How IoT Applications Are Important for Education?
It stands for the Internet of Things, which is able to bring a huge change in the education industry. Nowadays, many educational organizations are looking forward to using IoT devices, which will work compatibly with the present e-learning infrastructure. Some facilities like smartboards etc. already exist, and IoT services will help it to reach a better position.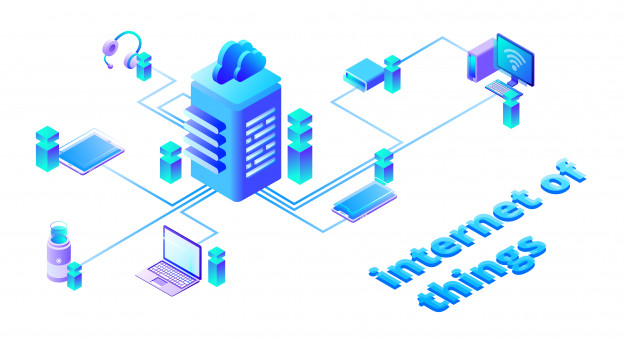 Here we will talk about the importance of IoT in the education industry —
Easy clouds are available and affordable as well, so it will help to increase the popularity of those devices compatible with IoT.
There are several applications that are specifically designed for educational purposes, so they will take less time to be developed.
It has a big storage capacity so you can store and analyze data securely. They are also cheaper and easier to access.
Advantages of IoT to Be Used in Education
As providing proper education is very important for any developed society, it will be better to make use of the newest technology so that the students can learn new things effectively. It will also ensure enjoyable and comprehensive learning for them. There are different benefits of IoT that can enhance the learning experiences in a significant way. Some of the biggest advantages are given below
An automatic student tracking system makes sure that the students will not need to give their attendance manually so they can avoid being present at a particular place in a particular time for attendance. When you join the automated tracking system, you will be allowed to pursue the classes without any hassles.
Having knowledge about the student's performance is essential, which will help the guides to personalize the teaching process according to the capability and interests of the students. It is extremely useful for higher studies where the students need the right guidance to complete their education.
With IoT solutions and services, it is easy to identify the interest of the students so that they can enjoy their learning with better involvement.
Smartboards and New Age Textbooks
Another notable factor is that IoT helps the students to learn new things intensely. The problem with physical textbooks is that they are not only expensive but also inconvenient to use for some students. It enabled devices are very adjustable so that the students can fulfill their needs accordingly.
Artificial Intelligence, along with machine learning, plays a big role in researching. Most of the researchers are likely to work in a team for their new inventions. With the newest technology, it is easier to link data, analyze them, and get ready for further research. The researchers do not have to pay much attention to this analysis part as it is done by the interconnected system successfully.
Helpful for Students Having Special Needs
Students with special needs are incredibly benefited from IoT. It services providers make the devices in am impressive way so that the students can learn their lessons without any extra pressure or competition. It also helps to transform sounds into texts, and it is very effective for the students having a hearing impairment. A blind student can use a VR headset to see the keyboard.
Better Protection for Learning Sessions
Besides core educations, IoT is also very effective in creating an environment that is safe as well as protected. If the CCTV cameras in school are connected to the real-time monitoring system, you can take rapid actions for emergency conditions. In addition, students will be able to learn with more concentration in a safe environment.
In smart classrooms, there are some keyboards to support AR. The educator is allowed to show relevant videos, and students can use a VR headset for a satisfactory experience. Both the teacher and students can connect their personal gadgets to the devices. It makes the learning process simpler.
Training Related to Tasks
IoT trends solutions for enterprises come with a big chance for the students who are learning their lessons in the reversing classrooms. The students can discuss a given topic with each other, and the teacher can give them tasks that will be useful for them in the future. The students are also allowed to get assistance from the teacher anytime they need.
Factors Having Impacts on IoT in Education
IoT has all the potential to excel in the education industry. But it has to be implemented successfully; otherwise, it will be difficult to achieve the targeted results. If you hire an IoT services company, it will be easier to start with the new technology to improve learning. There are three major factors that play a vital role in implementing IoT in education sector.
The security of the information cannot be compromised. The privacy of the owners is equally important. So an IoT solution provider company must take care of the security of the parents and the institutions by taking all the right measures to protect security and privacy.
Also, both communal and personal data should have proper authentication before implementation.
The integrity of the collected data has huge importance. The right IoT methodology is required for this. There should be an open platform that can be accessible to all parties, and they do not need to pay any extra charges for using that platform.
If you look for the IoT market growth rate, you will see it has a great prospect in the education industry. So, you have to make some structural changes and make some policies according to that. It should encourage to expand the IoT use cases in education.
The Future of IoT in Education
IoT comes up with a promising side for the education sector, and IoT is there to stay. Although the IoT solution providers in India are trying hard along with the other providers worldwide, it will take some time to implement IoT in mainstream education properly. The most important thing is that the viewpoint of the learners and educators needs to be changed. Also, the parents should be aware of what industrial IoT is so that they can comprehend the importance of this technology effectively. There should be a change in educational policies to make this thing easier.
However, the process of integrating IoT in the mainstream learning system has already started, and it has got a very positive response from all the parties. There will be a time when the students use the Internet of Things technology for better education.
Popular IoT Applications in Education
You will find some schools and universities are using IoT for classroom teaching and management, content management, etc. Here are some IoT in education examples mentioned below –
It works like an interactive display in which a cloud-based software is used to deliver lessons. The teacher is allowed to adjust the lesson plans according to the student's interests.
It is used in solving difficult problems which are hard to solve. Implementing Blackboard will support you in student tracking, analyzing problems, personalizing lessons, and more.
With Kaltura, you can have video creation as well as management solutions. It will help the educators and the students to create videos and manage them conveniently. You will also be able to share the videos through the connected devices.
Conclusion
For a good engaging learning experience, IoT can help you in the best possible way. Besides the students and the teachers, IoT solutions are also very beneficial to the parents and stakeholders. This technology has a long way to go. You have to just take care that everything is in sync effortlessly, and it will definitely improve the experience.
FAQs
1. How Is IoT Used in Education?
It has a huge prospect to be used in the education sector. Starting from automated students tracking to personalized education, IoT helps both the students and the teachers to improve the learning experiences. Moreover, it helps researchers and students with special needs in a significant manner.
2. What Is a Digital Twin in IoT?
Digital twin technology works with a virtual model of the physical object, and it is helpful to manage the virtual model easily. There are some IoT based devices that work in the same way.
3. What Are the Benefits of IoT in Education?
IoT comes up with lots of benefits for the education industry. It can integrate the data, so anyone can access and analyze those data quickly. Also, it ensures the security and privacy of the users to a great extent.
Topics:
internet of things, iot, iot applications, iot in education, technologies
Opinions expressed by DZone contributors are their own.