User Space Election
DZone's Guide to
User Space Election
In the words of a slick-haired, pouty-beaked, incredibly tiny-winged Linux process that bears no resemblance to any other politician out there: Make ASCII great again!
Join the DZone community and get the full member experience.
Join For Free
Learn how error monitoring with Sentry closes the gap between the product team and your customers. With Sentry, you can focus on what you do best: building and scaling software that makes your users' lives better.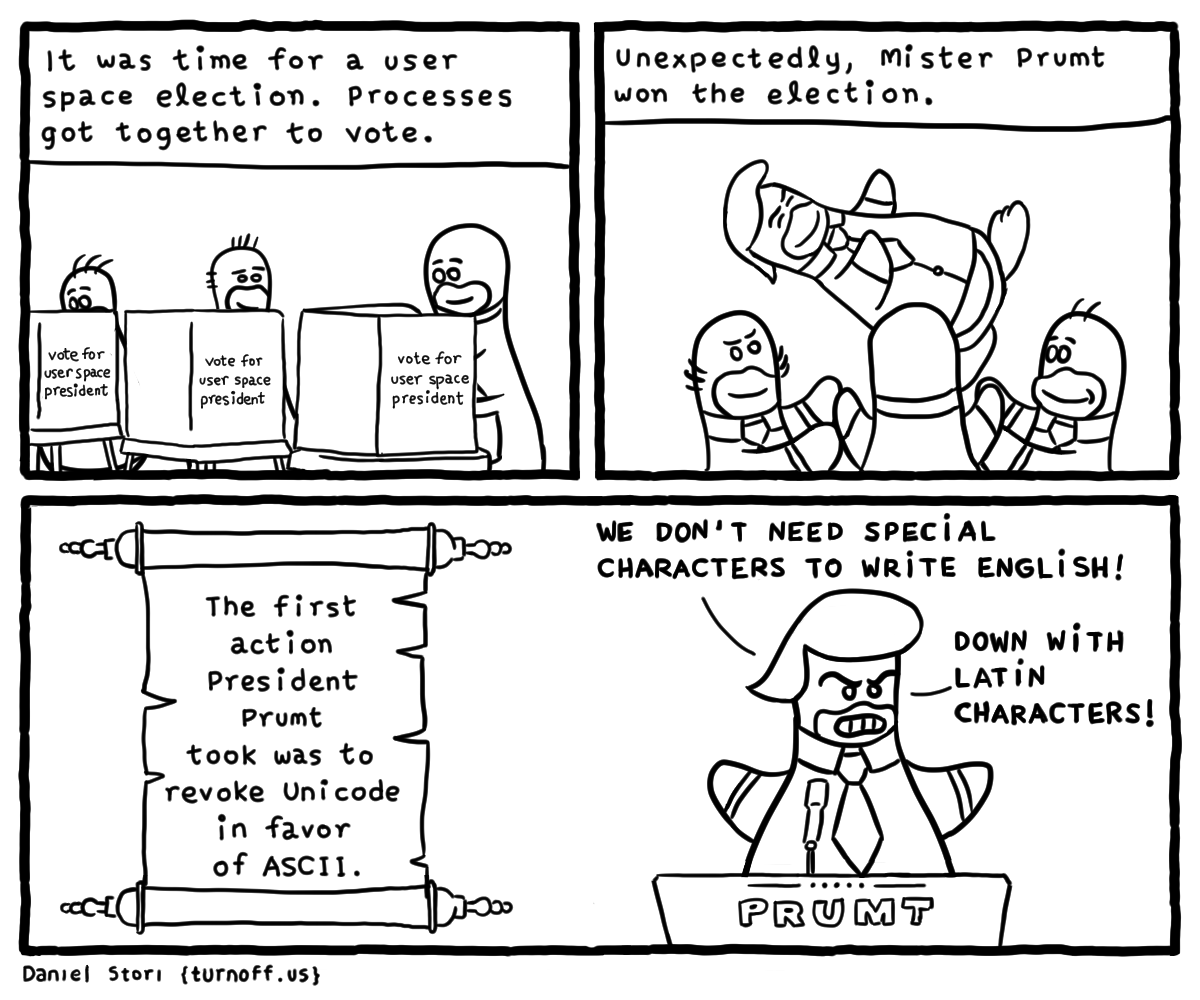 Topics:
comic ,ascii ,unicode ,web dev
Published at DZone with permission of Daniel Stori , DZone MVB. See the original article here.
Opinions expressed by DZone contributors are their own.
Web Dev Partner Resources
Web Dev Partner Resources