User Space Election
DZone's Guide to
User Space Election
In the words of a slick-haired, pouty-beaked, incredibly tiny-winged Linux process that bears no resemblance to any other politician out there: Make ASCII great again!
Join the DZone community and get the full member experience.
Join For Free
Learn how Crafter's Git-based content management system is reinventing modern digital experiences.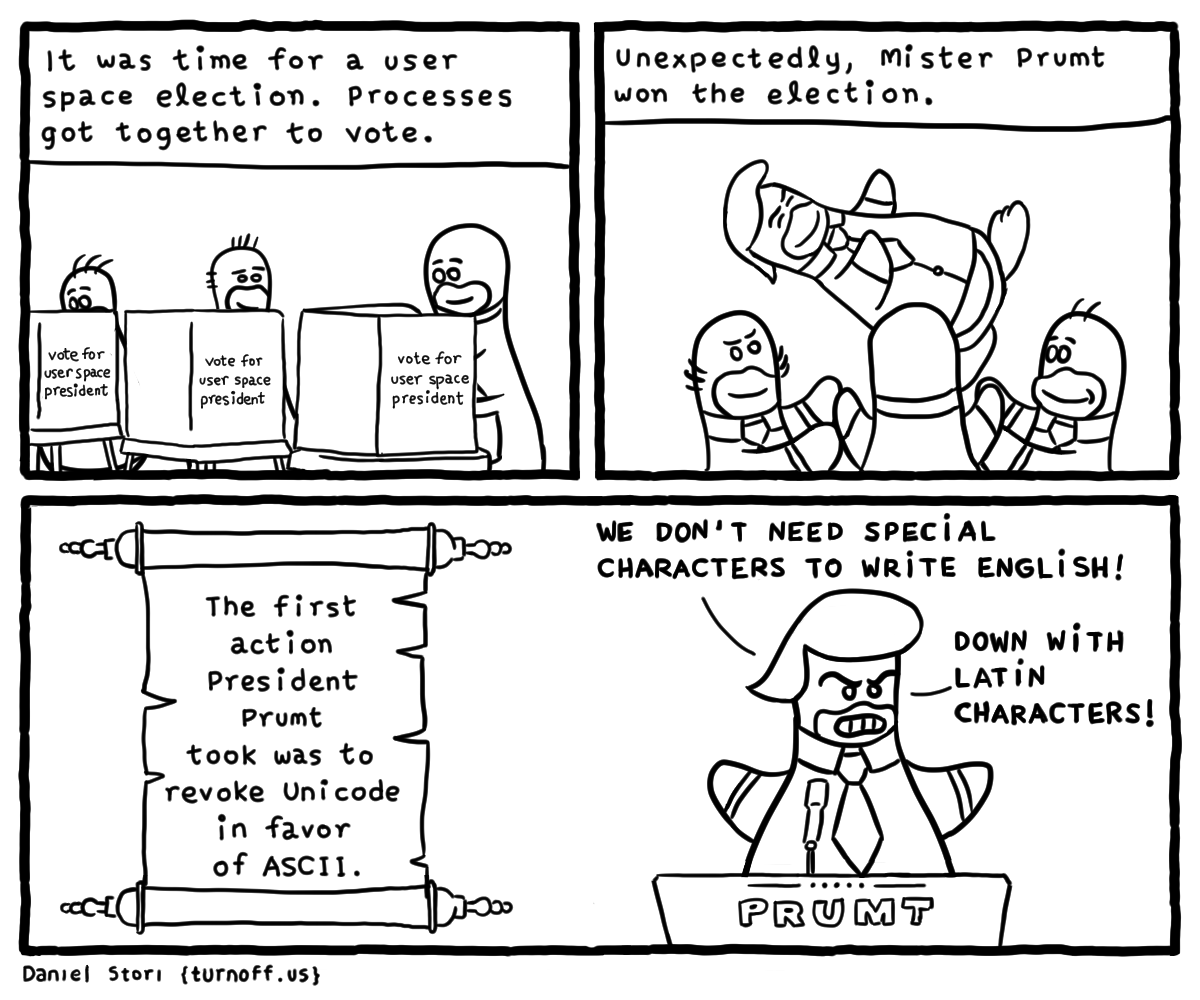 Topics:
comic ,ascii ,unicode ,web dev
Published at DZone with permission of Daniel Stori , DZone MVB. See the original article here.
Opinions expressed by DZone contributors are their own.
Web Dev Partner Resources
Web Dev Partner Resources