User Space Election
DZone's Guide to
User Space Election
In the words of a slick-haired, pouty-beaked, incredibly tiny-winged Linux process that bears no resemblance to any other politician out there: Make ASCII great again!
Join the DZone community and get the full member experience.
Join For Free
Start coding today to experience the powerful engine that drives data application's development, brought to you in partnership with Qlik.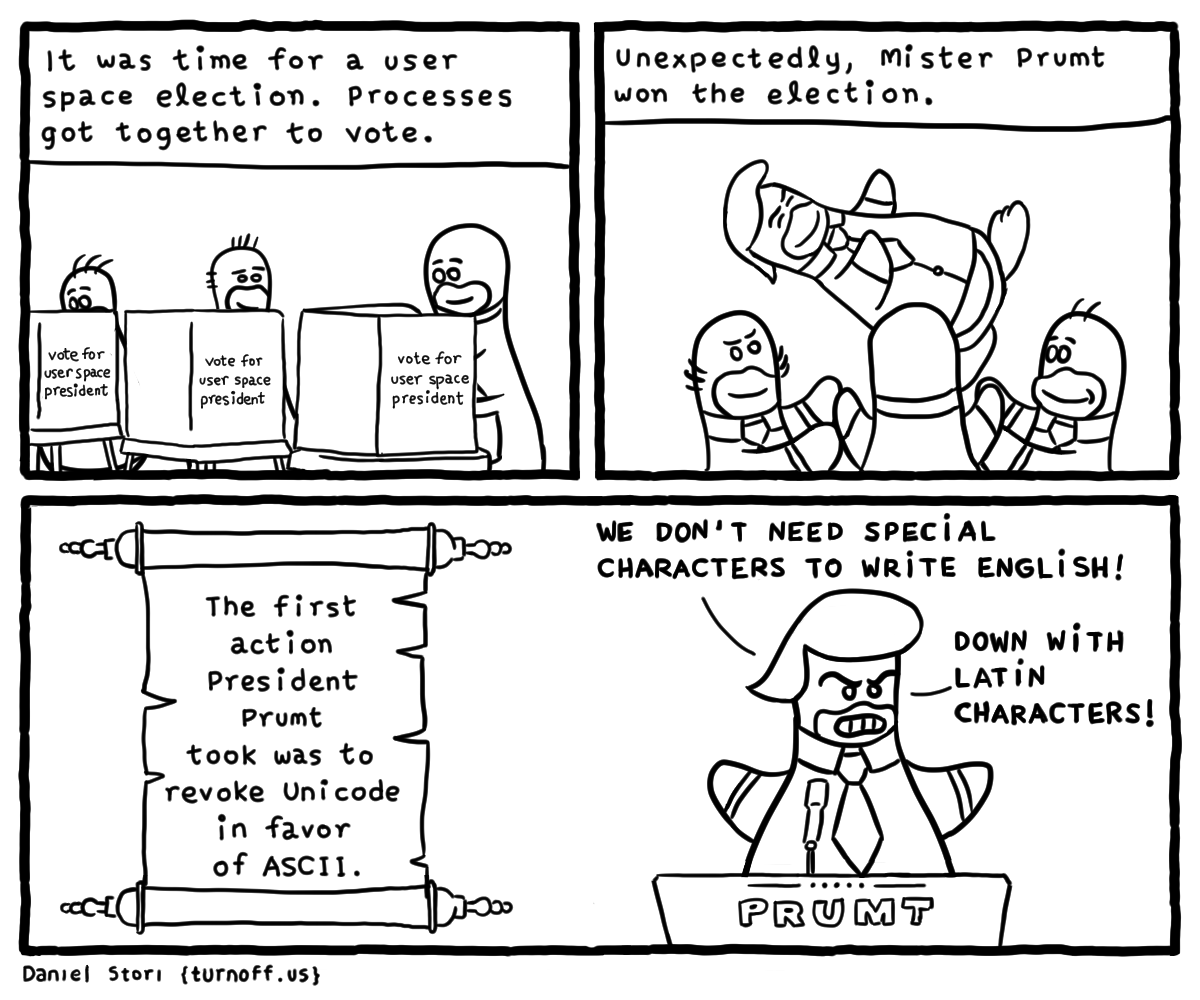 Topics:
comic ,ascii ,unicode ,web dev
Web Dev Partner Resources
Web Dev Partner Resources