Using Wireless Sensors to Improve Rail Safety
DZone 's Guide to
Using Wireless Sensors to Improve Rail Safety
In a newer spin on already new tools, one team of researchers is using cheap sensor networks to monitor and improve safety at railway crossings.
Join the DZone community and get the full member experience.
Join For Free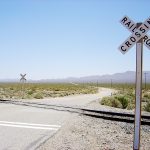 I've written previously about the innovative way rail companies are using sensors to monitor the health of their tracks, but that isn't the only use for sensor technology on the network.
A team from the University of Huddersfield are using sensors to improve the safety of railway crossings. Just as the KONUX solution uses vibrations to test the wear and tear of the track itself, the Huddersfield team are using the vibrations to power their sensor network, thus making it incredibly cost-effective to install and run.
Wireless Safety
The sensor network would be designed to either lower or raise the gates at crossings automatically. The team have already demonstrated the feasibility of the approach and are now looking for industrial partners to take the project forward and into the marketplace.
The team believes it has significant potential, with several thousand crossings in the UK alone, and existing train detection systems being costly to run and install.
"These detectors are expensive because they are made to be failsafe," the team says. "But we have shown that we can use many cheap sensors and still guarantee fail safety."
As an example, some locations currently require around £500,000 worth of detection technology, with correspondingly high running costs. The new sensor-based system could be installed in a similar situation for under £20,000, with the vibration based energy meaning running costs are minimal.
"If one sensor fails, the others talk to one another and create another network, creating another route for the information to travel," the team explain.
What's more, the network could be setup very quickly, with no additional requirements in terms of wiring or conduits, and therefore a reduced issue with things like theft. The ease with which the network could be setup would also minimize disruption to the rail network.
Dual Purposes
In an approach that is very similar to that of KONUX, the team also believes that the sensors will be fully capable of detecting and monitoring the condition of the track via the vibrations they are picking up.
It suggests a multitude of possible uses for what is a relatively simple and straightforward piece of technology. With similar approaches already in use in places like oil rigs and medical devices, they are confident of its application in rail too.
It will be fascinating to see just where things go from here. Certainly one to watch with interest.
Topics:
rail ,network ,sensor ,train