UX Design Trends to Watch for in 2019
DZone 's Guide to
UX Design Trends to Watch for in 2019
Here's what you can expect to see in the coming year with new tech and new expectations.
Join the DZone community and get the full member experience.
Join For Free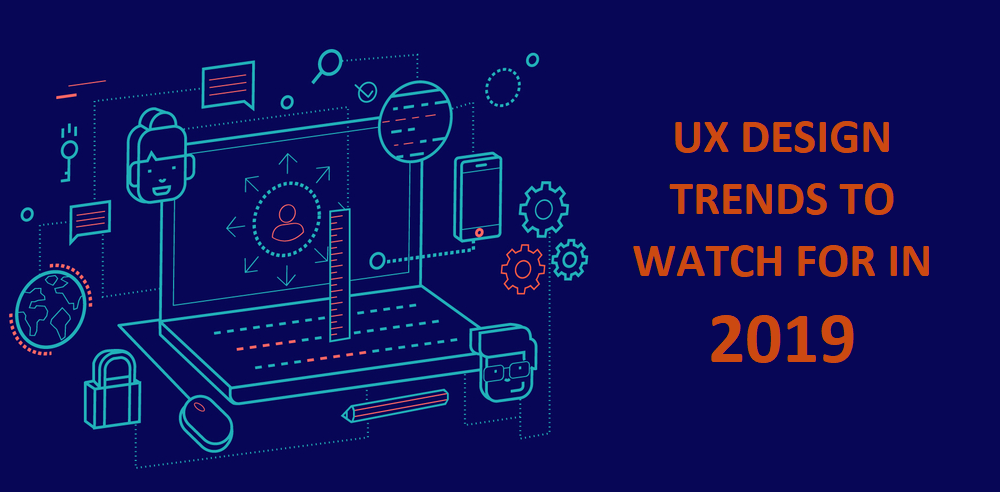 UX design is all about how a user feels when it interacts with a system's interface. It is a process of developing products which offers relevant experience to the user. This design procedure includes incorporation of products, the inclusion of marketing, design, functionality and serviceability aspects.
UX design covers a wide-ranging array of different aspects which involves all sorts of human and system interaction. Be it an application interface or content presentation or an application's user-interface, UX design is all about how your content is displayed on various digital platforms.
There is no particular way of improving user experience. For years, UX design has been associated with graphic design, as UX design refers to the look and visual appeal of a product which is quite similar to the job of the graphic designer. However, with digitization, the UX designers focus more on the feel of the design than on the look and appeal of it.
The job of UX designer is to make the design of the interface as usable and interactive as possible. The concept of creating an interactive user interface is not a new one; it has been in the industry since the early nineties. With the evolution of technology, the industry has faced a rapid increase in the demand for UX design. The development of mobile apps and an increase in internet usage has contributed a lot in this rapid demand increase of UX designer.
A great UX design is user-oriented. To put it simply, a great UX design is one with fewer physical limitations such as legibility, readability, accessibility, and user-requirement accommodation. From creating personas to developing wireframes, the job of a UX designer is to channel all his efforts to optimize and resolve all the user issues.
UX design is an interdisciplinary and highly dynamic field. From creating high-quality visual design and testing prototypes to programming the interfaces, the scope of UX design has heightened with technological advancements.
Why Is It So Significant?
In the design industry, the user interface and design are as significant as the visual personality and characteristics. Your website or app is of no importance if it doesn't have an interactive interface. A poorly-developed UX design is what drives the traffic away from your web content and site, regardless of how informative or visually appealing it is.
In this hyper-connected era, UX plays a pivotal role in the branding and development of almost every digital product. From small applications and small-startup sites to project sites and business websites, a high-quality UX design is the eye-catching aspect of the digital world.
When it comes to building complex and huge websites like retail sites and online trade websites, UX design is what drives the traffic. Having a well-developed UX design enables the users to navigate easily and properly through the website.
User experience design (UXD) is what enhances the user-interaction with your digital product, and an optimized UX design is what keeps them loyal and satisfied. Additionally, a UX design not only allows the user to have a meaningful experience but it is one of the most conducive aspects for the success of any business or company.
The Upcoming UX Trends of 2019
Technology has disrupted several industries, and UX design is no exception to it. It is now crucial for every UX designer to keep up with every technological advancement and developments. The importance of UX design is universally accepted, and industry players have to constantly look out for and experiment with new UX design strategies and methods.
The UX design industry has become one of the fast-paced and vibrant industries. The actual UX designing process and principles might have stayed the same, but with the integration of technology, it has escalated the demand for better human-device interaction and better UX experience solutions.
UX design is continuously evolving. Every year new and updated trends and methods are introduced. Keeping in mind the UX solutions of the past year, one can simply say that 2019 is sure to change the dynamics of the UX design industry. With this in mind, let's have a look at some of the expected and emergent trends and design concepts of the year 2019:
Voice UI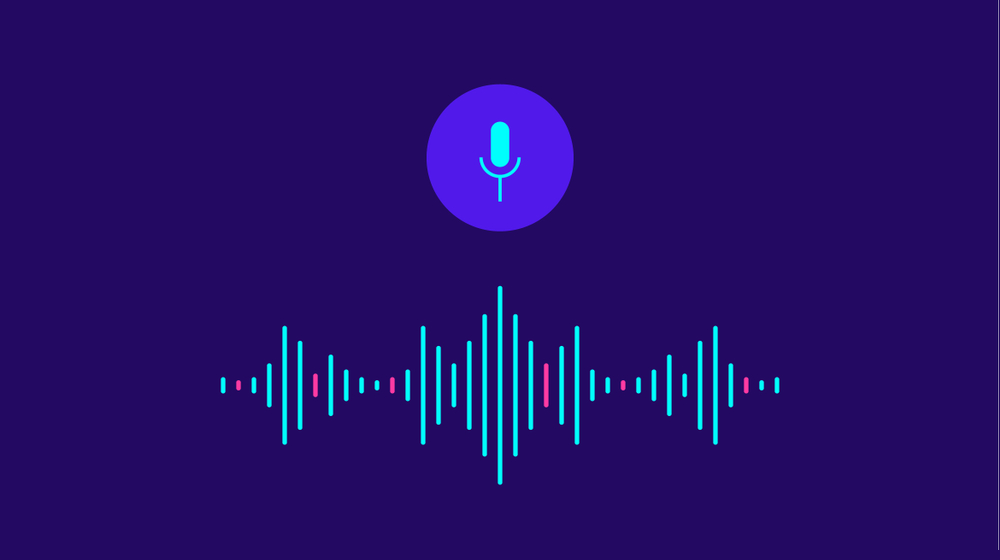 Voice user-interface is all about giving voice commands and controlling the devices with voice input. The concept of voice recognition and voice control is not a new one. From smart home devices like Google Home to digital assistant like Siri, voice-command technology is transforming the way we conduct everyday activities.
Many experts predicted that in the following few years, almost every search query will be a voice input. The advanced customization will optimize voice command technology. So if businesses are aiming for huge success, they should consider and integrate this technology in their design and business strategies.
In the modern digital world, adapting this evolving technology is the key to guaranteed success, as 2019 is going to be a pivotal year for VUI technology.
Protection of Privacy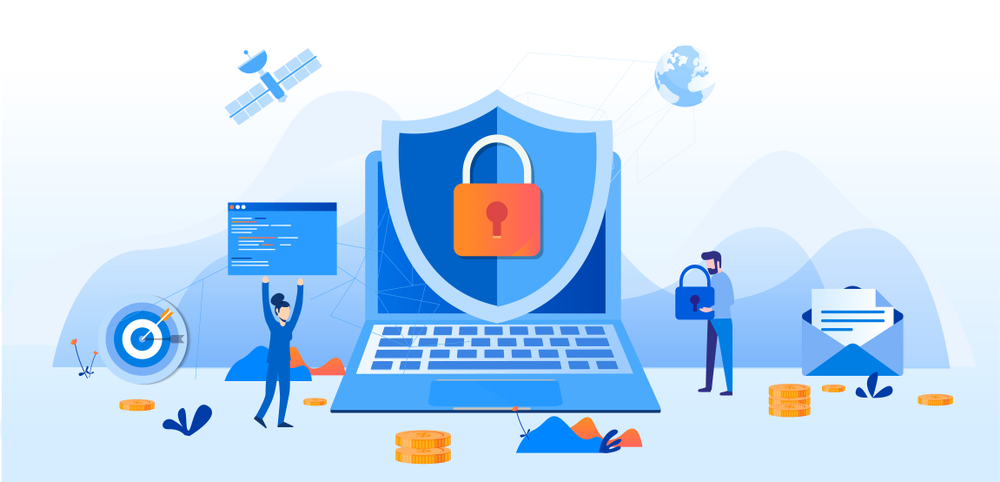 The recent scams and data leak cases have highlighted the importance of data ownership and privacy. With the application of data protection laws and regulation in the western world, data protection is considered priority number one of every UX design.
Adopting data protection and privacy methods is one of the developing trends and the newly-integrated concepts in the UX design industry. Incorporating improved user privacy features in the UX design allows you to expand your business and gain trust in the potential and new customers.
Human Interaction
The growth and integration of IoT in every life aspect have given rise to the concept of creating UX designs that can imitate and understand social interactions and gestures. This year UX design will be introduced with the concept of gestural design.
The role of UX designers will not only be restricted to making an interactive design; instead, they will have to adapt methods and techniques to incorporate micro movements and physical interactions. In 2019, the UX designers are expected to come up with design methods and solutions that can predict the user's query or action. Such thought-actuated solutions will define the future of not only the UX industry but will also enlarge the scope of AR in UXD.
Mindful Designing
Designers are usually expected to follow the norms and ideas that are accepted ubiquitously. However, a great designer is cognizant of what will make the users satisfied. Mindful designing helps you in having positive impacts on user perception, and they will probably stay loyal to the company longer than expected. Showcasing societal responsibilities through your UX design is the trendiest way of attracting potential customers and expanding the customer base.
Device-Oriented UXD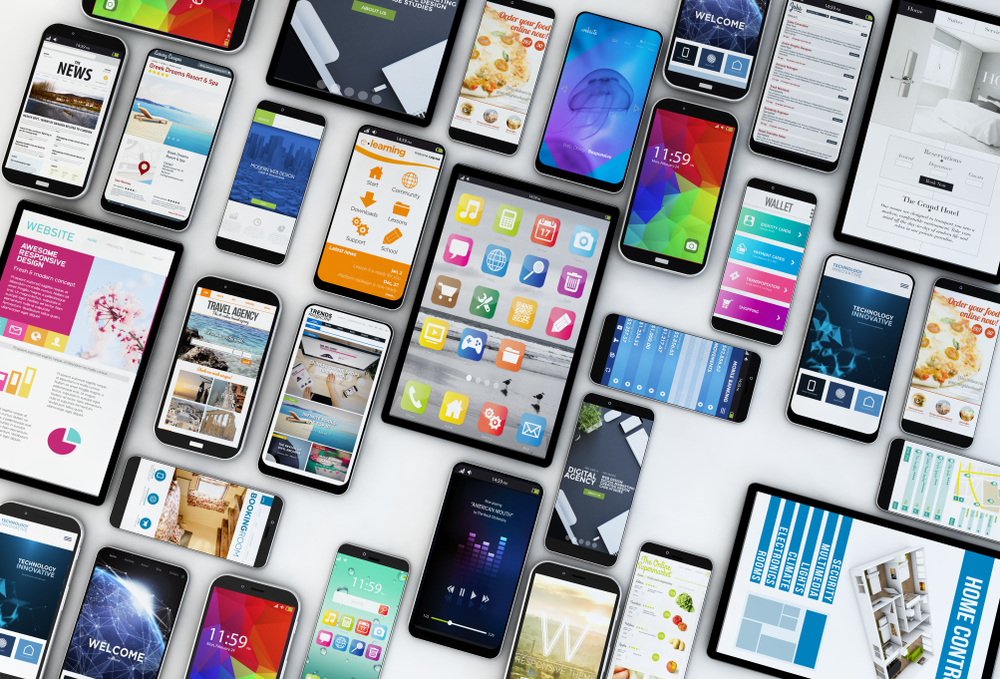 The primary job of every UX designer is to provide the users with a smooth online experience. Regardless of what type or size of the device they use to browse, the user's journey of your site should be a seamless one. In the past few years, the UXD industry experienced a boom in demand for mobile-friendly UIs.
With the rise in a number of connected devices, the device-oriented design will be the most debated topic of 2019. The increase in the number of smart devices, the UX designers, are expected to create designs that will provide a smooth user experience on every current and upcoming smart device.
The UX designers will have to come up with techniques and methods to provide a digital user journey that can be experienced through multiple smart devices.
A Shift From Minimalistic to Detailed Design
Minimalistic design, or flat design, focuses on simplicity and higher usability whereas detailed material design consists of detailed layouts, animations, and transitions. Incorporating 3D icons, textures, and patterns in the underlying 2D model is an innovative way of enhancing your UXD.
Detailed design approach not only helps in improving the interactivity of the users but it also provides options for multi-device designs and user experience. Increased detailing of your UX design enables the user to trust your brand which is a valuable asset of every business and company.
Impacts of AI in UX
The concepts which AI follows are quite similar to the new trends and ideas of the UXD industry. AI is all about learning from human behavior and surroundings, and these are also the perspectives of this modern UXD industry.
AI has impacted and changed human lives extensively. From voice-operated home devices to chat-bots, AI has redefined the concepts of human-device interaction. Where AI is removing is the barriers of linguistic nuances, the newly introduced predictive analytics technology is enhancing the UX design.
Such AI-powered analysis tools assist the UX designers in focusing more on the design aspect than on the analysis of huge chunks of data and information. Apart from the analytics, IA is providing the UX design industry with tools to increase user-engagement and sales rates. A good example of this is Google Feature snippet.
Currently, not only the designing companies that uses AI are the beneficiary of this technology, but its deployment in other industries makes it evident that AI will redefine the future of every industry.
Conclusion
Considering the huge changes technology has brought about in human lives; there's no denying that without adopting these changes and developments, success is an unreachable target. The way users now interact with the products and brands is a continuously-evolving aspect of UXD industry.
Only through effective planning and adaptation of new UX trends can businesses and brands succeed in the highly-competitive and digitized world. The trends keep change every year; what doesn't change are the principles and the goals of UX designing. Adapt the new techniques, but make sure that your design is easy-to-navigate through and provides a smooth digital experience.
Topics:
ux design ,user experience ,agile ,voice ui ,emerging technologies
Opinions expressed by DZone contributors are their own.