We Need to Talk About SSL [Comic]
DZone 's Guide to
We Need to Talk About SSL [Comic]
Now, I don't mean to be a stickler for protocol, but if you're not using SSL, you can be confident that any confidential information transmitted on your site is wide open for hackers to access.
Join the DZone community and get the full member experience.
Join For Free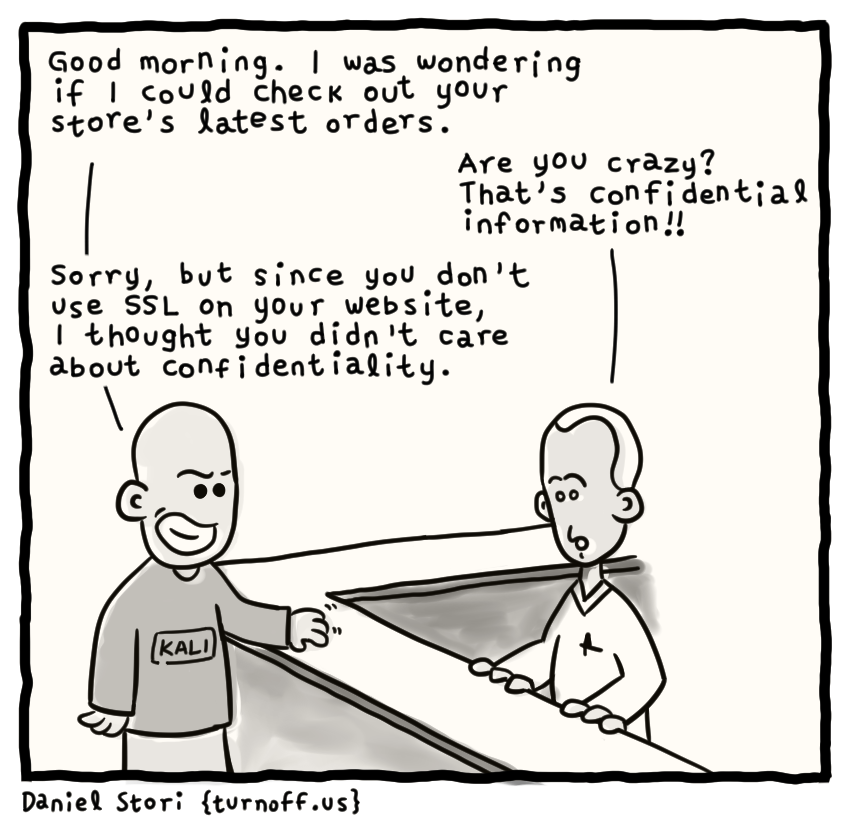 Topics:
comic, ssl, ssl certificates
Published at DZone with permission of Daniel Stori , DZone MVB. See the original article here.
Opinions expressed by DZone contributors are their own.
Security Partner Resources