Web Server Upgrade Training [comic]
DZone's Guide to
Web Server Upgrade Training [comic]
Non-blocking I/O takes some getting used to.
Join the DZone community and get the full member experience.
Join For Free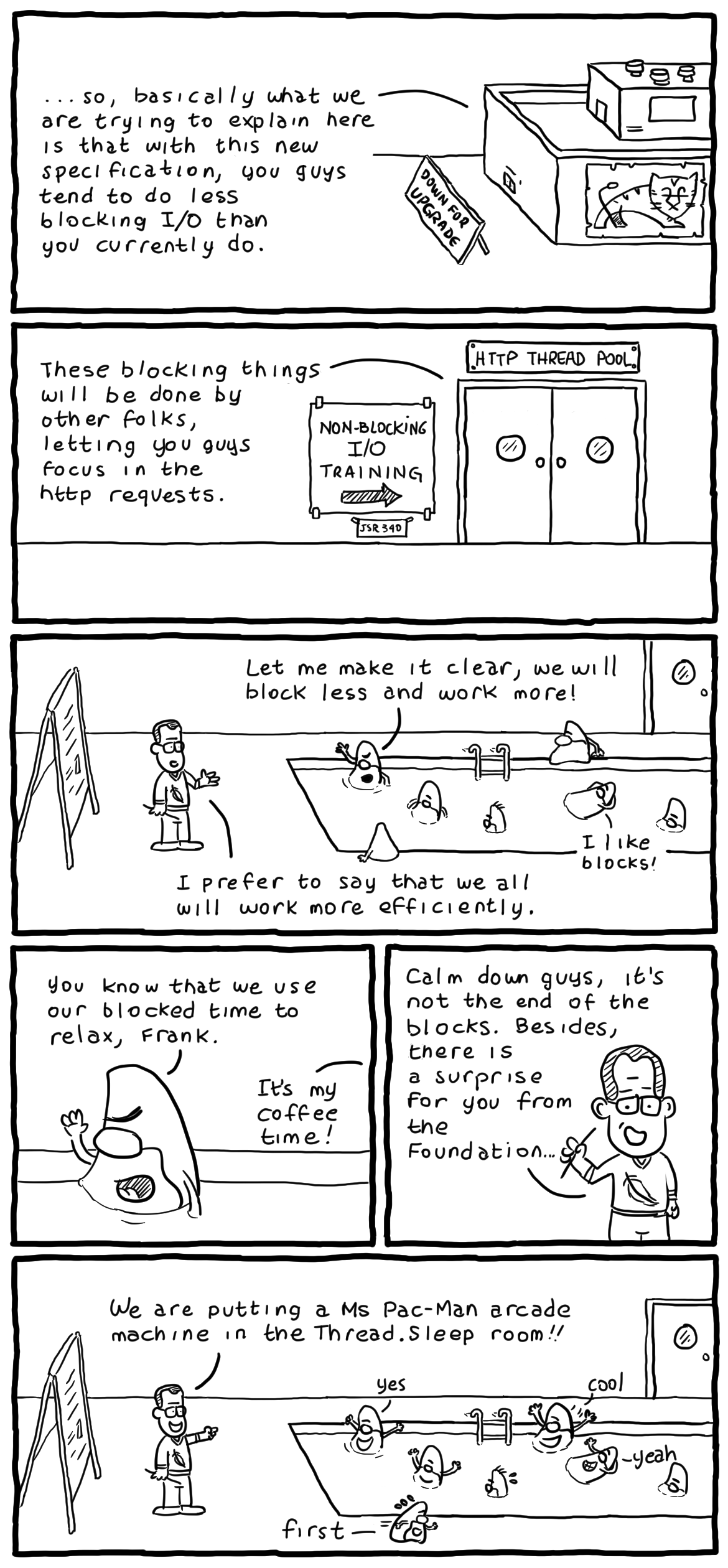 Using Containers? Read our Kubernetes Comparison eBook to learn the positives and negatives of Kubernetes, Mesos, Docker Swarm and EC2 Container Services.
Topics:
java ,web server ,tomcat ,thread
Opinions expressed by DZone contributors are their own.