Web Services Performance Testing [Webinar]
DZone's Guide to
Web Services Performance Testing [Webinar]
This video is the inaugural episode of a performance testing webinar series and focuses on the techniques and tools of performance testing for web services.
Join the DZone community and get the full member experience.
Join For Free
Sensu is an open source monitoring event pipeline. Try it today.
I recently conducted a free online exclusive webinar entitled "Web Services Performance Testing." There were around 50+ participants registered and 20+ people joined the webinar. This blog article focuses on this webinar.
All the participants were interactive and asked me many questions. Thanks, guys. From now on, I will be conducting webinars every two weeks and will try to cover various aspects of performance testing and its tools.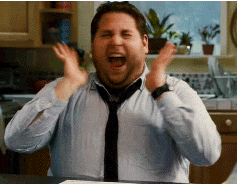 Here is the YouTube video of the recording.
The slides I used during the webinar can be found here. Please click on the top Free Registration button to register for my next webinar. Please stay tuned here for more such updates. Have a good one!
Topics:
performance ,performance testing ,webinar ,web testing
Published at DZone with permission of NaveenKumar Namachivayam , DZone MVB. See the original article here.
Opinions expressed by DZone contributors are their own.
Performance Partner Resources
Performance Partner Resources