Journey to IT Misarchy (Part Eight) — Gimme a Why!
DZone 's Guide to
Journey to IT Misarchy (Part Eight) — Gimme a Why!
Today is the big day! Sara will work with his colleagues to discover the common goal of the company.
Join the DZone community and get the full member experience.
Join For Free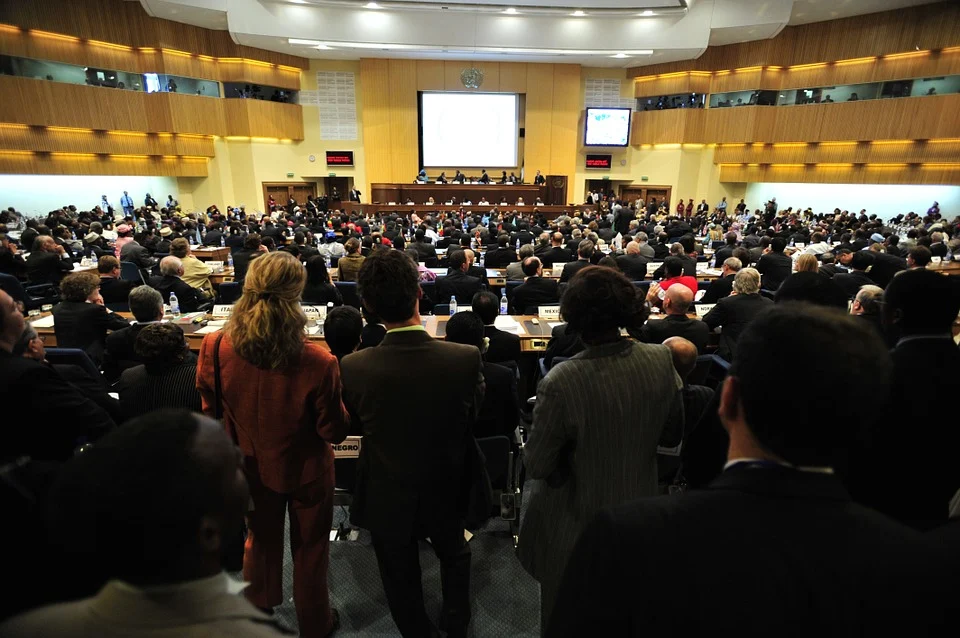 As a result, Sara set a two-hour lunchtime appointment. Everyone was invited to come. On D-Day, at the H-hour, everyone entered the large conference room where Sara presided over the stage.
"As you all know, the last audit of our organization found nothing wrong — just a suggestion: Find a why! I know some people are very excited about our meeting, while others are more doubtful. It will be a time for sharing because we will have the opportunity to share what motivates us to work for our company! At first, several key people in the company and people are drawn at random will share with you their motivations, and then we will share in small groups our motivations, to finally try to find together with our raison d'être! So, I'll let our CEO speak first."
The CEO then goes to the podium, and explains his motivations according to him:
"I'll be very brief because I don't want to influence the opinion of the employees, but I created this company. It was for my freedom and my fun; and because I'm passionate about our products. It may disappoint or surprise you all, but those were my two motivations for founding the company. So I'll leave it to the next speakers!"
"Uh, thanks, boss." replied Sara, a little surprised. Sara then passed around the various employees who had been identified, whether they had been drawn or chosen because their opinions could be interesting for everyone. The words freedom and fun were often used, until John, a developer who had been with the company for two years, took the floor:
"To me, yes freedom and fun matters, but what matters to me is that I'm allowed me to create good products that are useful, enjoyable, and accessible to everybody. I don't want to work for a company that does things for a minority of people, and badly, but does things for the majority, and well. That's what I had to say!"
This left a moment of general silence in the assembly. The heads were approving because that was already what the company was doing! A good product, good for society, accessible and useful. It was as if all you had to do was listen to it!
"Thank you, John, for your testimony, I suggest that now you all gather in groups, and write on Post-it notes the keywords of our company's raison d'être."
Everybody got together, and it happened that all the groups had pretty much the same way. So we posted the post-it notes to make sure we knew what they were for. Freedom, Independence, Quality, Good for our customers, autonomy, fun, were the keywords that came up most often!
Sara then launched the last round:
"Now, I'd like you to come up with a slogan, in groups, that sums up everything that's been said."
The groups reformed, and there was a bit of cacophony. Between those who were thinking aloud or looking for a slogan, others who were proposing humorous slogans, those who were laughing, those who were exclaiming, it was a bit hard to hear each other speak. After 20 minutes, Sara took the floor again:
"I would now like one person from each group to come up to the stage and tell us what slogans they have."
All the employees listened religiously to the different slogans, but only one received a murmur of approval: "Fun inside for good outside!
Voting was done very quickly, and the company slogan, posted on the website, products, advertisements, became: "Fun inside for good outside!" Because this company is a whole, that assumes this mantra!
Further Reading
Journey in IT Misarchy (Part One)
Journey to IT Misarchy (Part Two)
Journey to IT Misarchy (Part Three)
Journey to IT Misarchy (Part Four)
Journey to IT Misarchy (Part Five)
Journey to IT Misarchy (Part Six)
Topics:
agile ,direction ,fiction ,misarchy ,north star ,why
Opinions expressed by DZone contributors are their own.