The 12 Days of Content (Day 11): Zone Leader 2018 Predictions
DZone's Guide to
The 12 Days of Content (Day 11): Zone Leader 2018 Predictions
What do our team of Zone Leaders predict for 2018? As we near the end of our 12 days of content, see if you agree with their predictions.
Join the DZone community and get the full member experience.
Join For Free
As we approach the beginning of a brand new year, what can we expect on the tech landscape? Here is what a group of our Zone Leaders had to say...
James Sugrue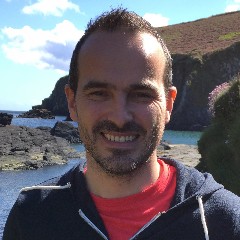 I think that 2018 will see a continuation of the simplification of mobile development, allowing us to focus on the core business logic, and not needing to worry about how to achieve it. I've no doubt that Android P and iOS 12 will bring some more essential improvements to the ecosystem.
The Internet of Things will continue to evolve, with better battery life and more power appearing on the devices we string together. Bluetooth 5, including the mesh networking that it supports, is going to play a huge part on this.
On the hardware side, the iPhone X has shown what the next generation of iPhones is going to look like - say goodbye to the hardware button.
I don't expect any huge surprises in 2018, but I'm just as happy with this period of steady innovations and increments in the industry.
John Vester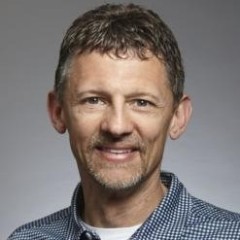 Two aspects that I expect to see evolution throughout 2018 will be in the Cloud and Security segments of information technology (IT).
Within the cloud space, I believe more corporations will see the value not only in cloud adoption (or deeper adoption), but to leverage serverless technologies - building upon established services from AWS, IBM, and Azure. As a result of this adoption, Function as a Service (FaaS) will become more mainstream, allowing corporations to leverage this concept to quickly scale up and down as needed to meet the demands of services running in this aspect of cloud computing.
From a security perspective, I believe that 2017 was just the beginning of heavy-hitting attacks focused on landmark corporations. The attack on Equifax exposed private information of over 140 million citizens in the United States alone, devastating the Equifax service and causing the credit-reporting agency's stock price to fall over 20% in value. I expect the number of high-profile attacks against large corporations will increase at an increasing rate.
From a personal perspective, I plan to continue writing on non-IT topics (like Live PD, Call of Duty, and the Weather Channel) and how they can be applied in our daily life as IT professionals.
Have a really great 2018!
Cate Lawrence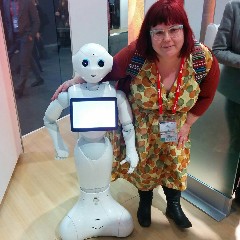 In 2018 we can expect to see the proliferation of connected devices continue. Connected data will not only provide insights into data across all verticals but we can also expect to see a burgeoning marketplace where data is assigned a dollar value and purchased by those in marketing and future trends. With the introduction of GDPR legislation, it's foreseeable that our notions of privacy will evolve to include edicts about not only data privacy but also data retail.
It's been a pretty appalling year for IoT security with Wannacry and NotPetya to name two examples, and we can reasonably predict both botnet and ransomware attacks thanks to poorly secured IoT. We'll see the first wave of legal actions from the Equinox hack, a security breach that is pretty much a 'how to' guide of how a company shouldn't handle an attack that affected 40% of the US population and culminated in the company offering only a year of free credit checks for personal identity breaches that could have lifelong effects.
In 2017 you couldn't turn around without yet another IoT platform popping up. I expect in 2017 that some will fail, some will be the subject of mergers and others will provide important niche capacities. Blockchain technology is not going away and we can expect to see more use cases move from pilot study to accepted practice in 2018.
Lisa Smith
It may be a boring prediction, but I feel like IoT is where things will be hottest next year. I expect to see novel platforms and improved security along with refinement of existing devices and applications. I'm exactly on the fence about cryptocurrencies - I feel like boom or bust are both equally likely. In my favorite realm of WebDev, I expect more movement toward front-end frameworks and progressive web apps. Part of what's kept me in the industry since the pre-Google days is a constantly evolving landscape and I'm looking forward to seeing what 2018 has to offer.
Sibanjan Das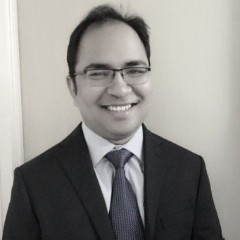 We will see better adoption of Artificial Intelligence by Enterprises in 2018. AI implementation process will be refined, maturing business models, and measurable outcomes. In 2018, almost every Organization will try to embed AI into their business functions for various automation and improved services. Increased data and Advances in IoT(Internet of Things) will fuel the focus on creating and upgrading AI algorithms/technologies to meet the needs of an 'Actionable Intelligent Machine'. As we start building these machines, the requirement for data preparation to separate signal from noise will have a more significant role to play. This will lead to better automated data preparation modules and tools. The automated machine learning modules will only get better in 2018, and Deep Learning will come to the mainstream with computation transparency and faster processing capabilities.
Want More 12 Days of Content Articles?
You're in luck! Here's the list of the other 12 Days of Content articles. On the...:
1st Day of Content, DZone gave to me: DZone People on Twitter
2nd Day of Content, DZone gave to me: DZone in Review
3rd Day of Content, DZone gave to me: Top 10 Daniel Stori Comics
4th Day of Content, DZone gave to me: 2017 Guides
5th Day of Content, DZone gave to me: New Zones of 2017
6th Day of Content, DZone gave to me: Most Popular 2017 Refcardz
7th Day of Content, DZone gave to me: An Intro to our Zone Leaders
8th Day of Content, DZone gave to me: Ghosts of Articles Past
9th Day of Content, DZone gave to me: What Made our Zone Leaders Happy in 2017
10th Day of Content, DZone gave to me: Upcoming 2018 Guides
11th Day of Content, DZone gave to me: Zone Leader 2018 Predictions
12th Day of Content, DZone gave to me: Developer Resolutions
Opinions expressed by DZone contributors are their own.