Migration from Magento 1 Support: What You Need to Know
Magneto 1 support expired in June 2020, so security isn't guaranteed. Let's discuss which essential points should be considered in a migration project.
Join the DZone community and get the full member experience.
Join For Free
The Magento 1 support has already expired in June 2020, which means that security can no longer be guaranteed from this point on. Nowadays, it's high time to tackle the migration to Magento 2. From the technical point of view, it's quite challenging and cannot be compared with a simple update. In this article, we'll showcase which essential points should be considered first when starting the migration project.
First Things First
The first Magento version saw the light of day in 2008. Over time, it was expanded to include smaller updates and features ('Minor Releases') until the next big 'Major Release' Magento 2.0, which appeared in November 2015. As stated in Builtwith, there are still more than 140,000 Magento 1 stores worldwide, so the platform support was maintained for a while and ended in June 2020.
While the updates to the so-called 'Minor releases' (for example, from the versions 1.8 to 1.9 or from 2.2 to 2.3) are automated mainly and don't require any high efforts, the migration from Magento 1 to 2 poses a challenge, which we'd like to explain in more detail below.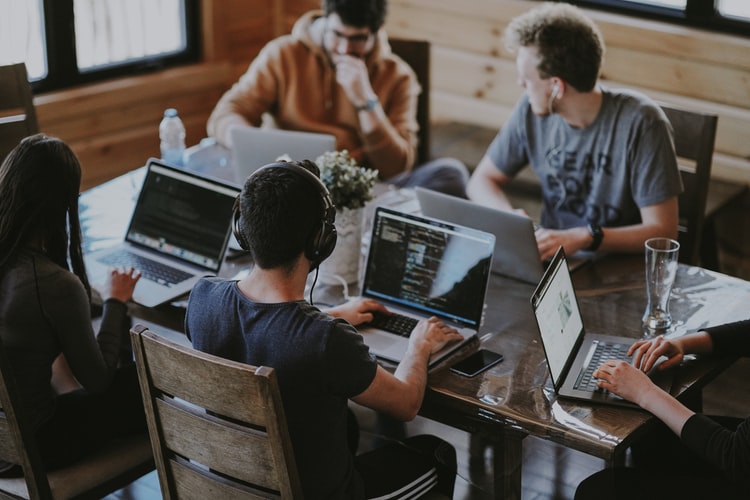 Why the Magento 1 Support No Longer Exists
As the Magento 1 and 2 versions differ fundamentally in their structure, further maintenance of the old version no longer makes economic sense. Massive online retailers have already migrated to Magento 2 or are in the course of migrating, while the expertise and skills of engineers on the side of eCommerce agencies have also moved to Magento 2, making it difficult for clients to find competent developers for Magento 1 projects.
Besides, the Magento platform is based on the integration with numerous extensions to cover such functions as payments, shipping, business intelligence, marketing automation, CRM, ERP, or product recommendations. It's more efficient for developers to focus on the new Magento versions than support the outdated Magento 1 platform.
What Makes Migration to Magento 2 Challenging
The main fact you need to know about the Magento platform is that it's customizable. The integration of extensions from third-party providers is as common as developing custom-built modules to cover features that go beyond. However, it's exactly where the problem turns up in migrating from Magento 1 to 2, as almost every online store is different from the standard, which means that every migration is also distinctive in its way. Basically, the eCommerce websites with a range of custom-made modules and integrated extensions are absolutely more challenging to migrate than standard ones. The following structure illustrates the stages of the migration project:
Analyze the Internals of Your Store
The first important finding of the migration project is the fact that when switching to Magento 2, we need to analyze all the data the Magento 1 online store contains, such as custom modules, extensions, interfaces, etc. We also check whether these functions are still relevant for the new store, explore if the existing solution is up-to-date and whether functions in the latest version have standard features, or extensions that can be used.
There's a simple point that the online shop transferring from Magento 1 to 2 will cause more development efforts than a properly planned developing an online store from scratch. It means that the migration to Magento 2 should always go along with checking the increasing number of interfaces and extensions for relevance and effort to simplify the structure of the new store if possible. For example, various payment methods used in Magento 1 were integrated as individual extensions, which can be significantly simplified in Magento 2 by integrating a payment service provider Payone.
Therefore, it is essential to get involved in setting the requirements before the implementation stage begins and rework all user stories during migration. The screening of the existing shop with a heat map can also help check users' interaction with features and links and improve the UX for the migration from the findings.
Therefore, the migration project needs an experienced product owner who can reconcile the requirements and the associated expenses and manage a sensible consolidation of the shop's expansions.
Magecom is a global partner for hundreds of eCommerce businesses and has successfully migrated online stores in various domains and countries since 2012. For instance, we executed the eCommerce website migration from Magento 1 to Magento 2 for Tea & Coffee by safely transferring all the orders, invoices, shipments, customers, product and category data, etc. You can find further inside facts and details on this project in our case study, where there's also a list of key features developed for the store, such as stock management, reward points for customers, product subscription functionality, and others.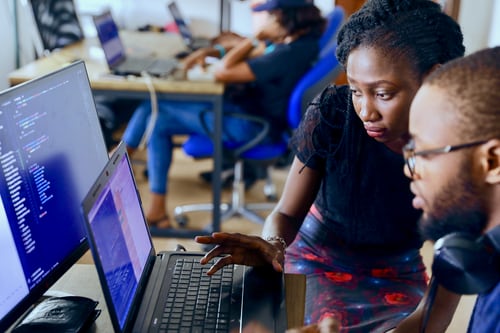 What to Consider While Migrating the Existing Data
In addition to the extensions and custom features, the migration of the existing data is one of the most critical components of the whole project. This task is theoretically taken over by the Magento Migration Tool, which means that data migration can be carried out virtually with no development efforts. However, this tool works exceptionally for data structures that are of the Magento standards. All deviations from the standard must be adjusted before data is migrated, that's why the data structure review is essential.
Here's a list of data which is usually migrated:
Catalog data: product categories, products (including images and user reviews), attributes and attribute sets;
Customer data: login, address data, payment information, order history;
Coupon codes for existing promotions;
URL structure, as migrating URL keys instead of using 301 redirects improves the SEO performance.
The individual attributes transferring is often time-consuming in practice. While many different attributes are often gathered in one category in Magento, it's recommended to group a few attributes in sets in Magento 2 to improve the website performance. There are sometimes old attributes in the database, which are unknown. For efficient migration, a good knowledge of the database is necessary to clean up the store's data structure, reduce the efforts, and increase the performance. As a whole, according to the Magento research, Magento 2 online stores work on average 20% faster than Magento 1 ones.
Conclusion
A Magento 1 shop was gradually growing over many years with a range of functions and extensions. Migrating all of these functions within a couple of months can often be impossible in practice. Therefore, it's significant to have clear expectations for areas and features relevant to your store's successful business operations and the future MVP (minimum viable product). On the one hand, it helps to minimize the costs and the project duration and to be able to use a great product quickly. On the other hand, the existing data and module structure can also be optimized to provide valuable insights.
Opinions expressed by DZone contributors are their own.
Open Source
Partner Resources