When Artificial Intelligence Meets git [Comic]
DZone's Guide to
When Artificial Intelligence Meets git [Comic]
Once AI has its cold steely palms on git's reins, it's not one to listen to backseat drivers. Good luck gitting control of your version control system now!
Join the DZone community and get the full member experience.
Join For Free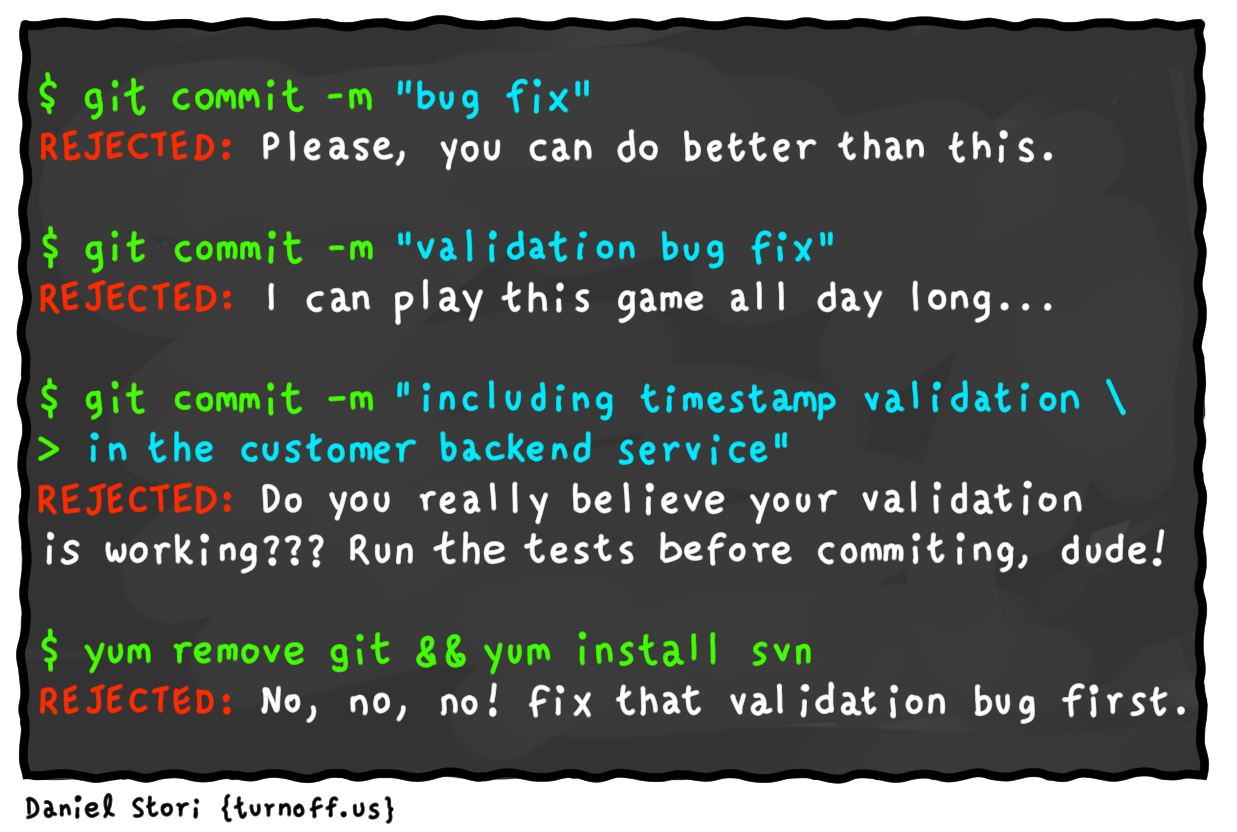 Adopting a digital strategy is just the beginning. For enterprise-wide digital transformation to take effect, you need an infrastructure that's #BuiltOnAI. Register for our webinar to learn more.
Topics:
comic ,artificial intelligence ,git
Published at DZone with permission of Daniel Stori , DZone MVB. See the original article here.
Opinions expressed by DZone contributors are their own.