Who Killed MySQL? Epilogue [comic]
DZone's Guide to
Who Killed MySQL? Epilogue [comic]
Well, who do you think?
Join the DZone community and get the full member experience.
Join For Free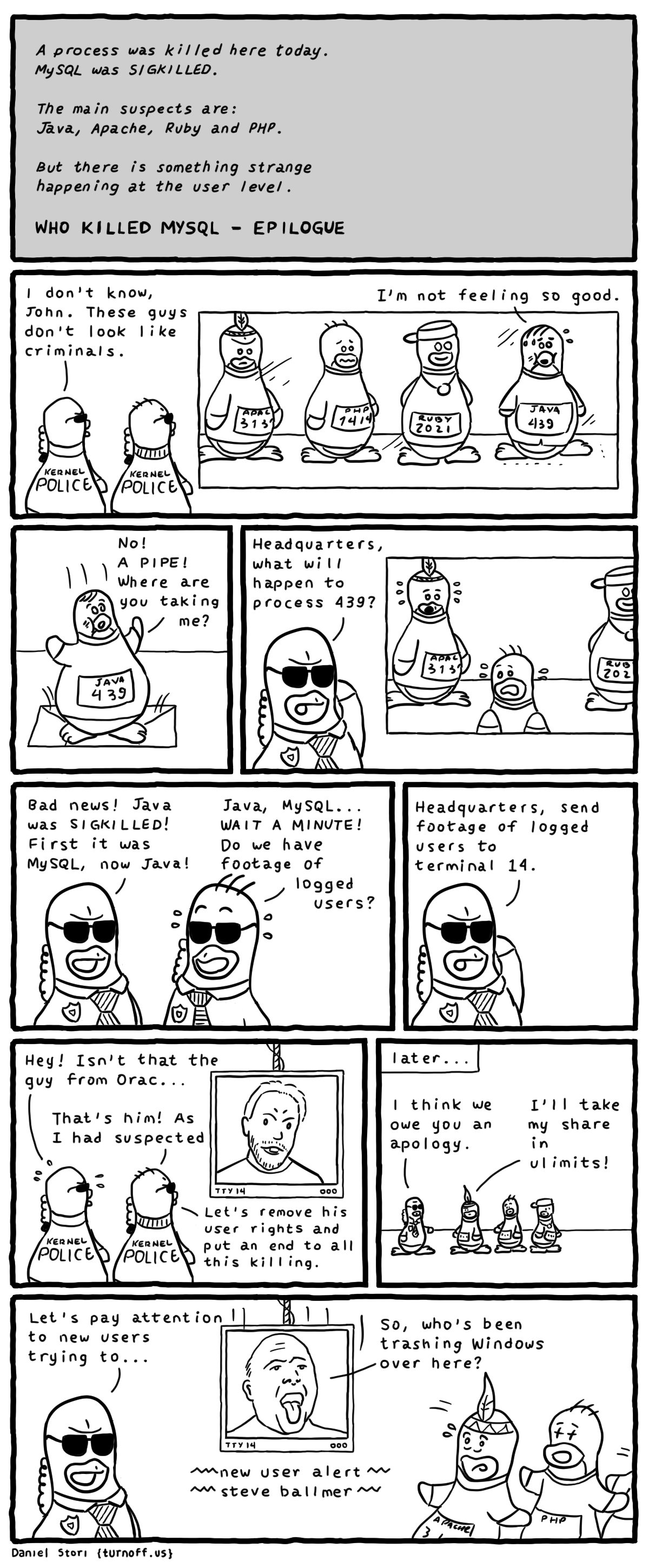 Build vs Buy a Data Quality Solution: Which is Best for You? Maintaining high quality data is essential for operational efficiency, meaningful analytics and good long-term customer relationships. But, when dealing with multiple sources of data, data quality becomes complex, so you need to know when you should build a custom data quality tools effort over canned solutions. Download our whitepaper for more insights into a hybrid approach.
Topics:
linux ,java ,mysql ,ruby ,humor
Opinions expressed by DZone contributors are their own.