Why Bees in the Workplace Are Actually Therapeutic
You have to see it to bee-lieve it.
Join the DZone community and get the full member experience.
Join For Free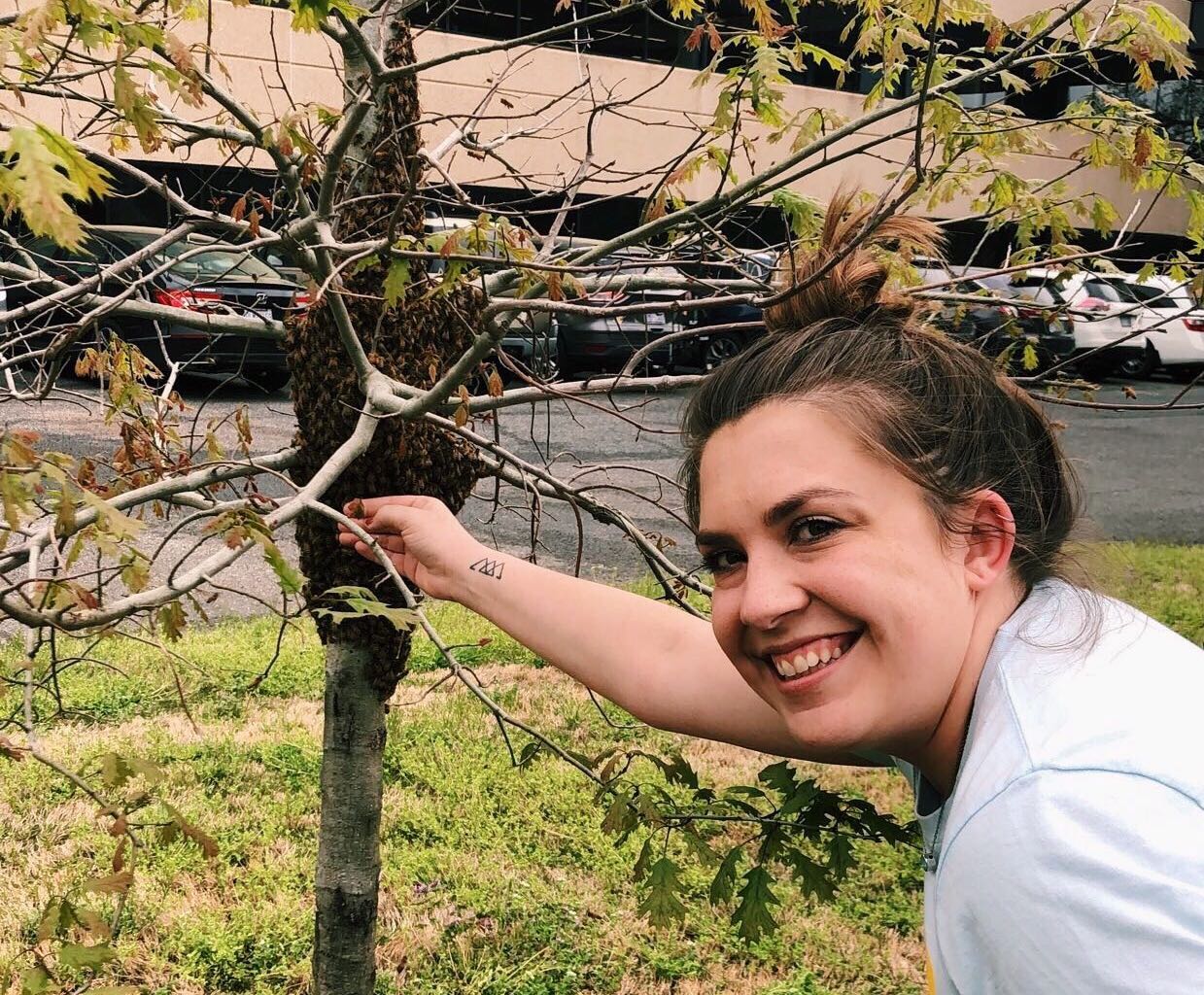 Photo courtesy of Sarah Davis
There are a lot of perks popping up in the tech workplace these days that, let's be real, do more to appease our inner child than actually make us more productive.
Don't get me wrong, ping pong tables, endless snacks, beer on tap, and slides are fantastic benefits, but there are only so many times you can go down said slide and actually feel better about how passive aggressive Cheryl from accounting is being.
This is why so many companies are starting to offer more therapeutic options, like gym memberships, on-site yoga classes, recharge rooms, and even bee therapy.
Now, you probably haven't heard of workplace bee therapy before because we actually just invented here at Devada. But we are so pleased with the results, we just had to share it with y'all, so that hopefully one day soon, you, too, will be able to reap the substantial benefits that only workplace bees can provide.
Like the more commonplace wellness options mentioned above, bee therapy is all about stress reduction. Research has repeatedly shown just how vital stress management is to a healthy, top-of-their-game workforce, and our bee program aims to do just that – help our employees feel their best by giving them a little perspective. There are few things more stressful, after all, than being covered in bees from head to toe.
What kind of monsters would come up with such a sadistic program? Those of us with a healthy respect for science, of course. It turns out, inducing paralyzing fear is one of the most effective ways to stop our everyday stress hormones in their tracks – well, after ramping them up into an acute stress (or 'fight or flight') response.
Once the employee is fully immersed in the insects that could at any moment sting him/her so extensively that anaphylaxis would be inevitable, the sympathetic nervous system kicks into overdrive.
This triggers a "release of neurochemicals and hormones [that cause] an increase in heart rate and breathing, shunts blood away from the intestines and sends more to the muscles, for running or fighting," explains Dr. Katherine Brownlowe, chief of the Division of Neurobehavioral Health at The Ohio State University Wexner Medical Center.
We highly advise against either action – for obvious reasons – recommending instead a more zen-like pose, such as the one demonstrated below.
We absolutely acknowledge how traumatic this experience can be – which is why employees with anxiety disorders are required to sign a waiver before participating – but the chemical aftermath of this response is what makes it all worthwhile.
"Once the 'fight-or-flight' signals cease, the brain releases neurotransmitters and hormones that mediate what we call the 'rest-and-digest' system," Dr. Brownlowe said. "The heart rate is coming down, the breathing is slowing, goose bumps are relaxing. There's a sense of internal cognitive relief in the body, and that feels good."
When asked to describe her experience with this fledgling program, Publications Associate Sarah Davis couldn't have been more excited about her results. "I've always been so scared of bees," she explained after returning from her most recent session. "It feels like personal growth. If I can do this, I can do anything!"
Dr. Brownlowe agrees that a good scare does wonders for employee confidence. "If you're anxious about talking to your boss about getting a raise and then you get the crap scared out of you, talking to your boss is no big deal."
We look forward to sharing an update of the demonstrated benefits after our pilot concludes at the end of Q2.
Disclaimer: Before implementing a bee therapy program of your own, you'll, of course, need to run it by HR and legal. We also recommend you have at least two EpiPens per employee on hand at all times.
Topics:
wellness,
perks,
happy at work,
bees,
fear,
courage,
perspective
Opinions expressed by DZone contributors are their own.