Why CIOs Should Embrace Transformational Leadership
DZone 's Guide to
Why CIOs Should Embrace Transformational Leadership
The operative word in digital transformation is transformation, not digital. See what you can do before upgrading tech and implementing Agile frameworks.
Join the DZone community and get the full member experience.
Join For Free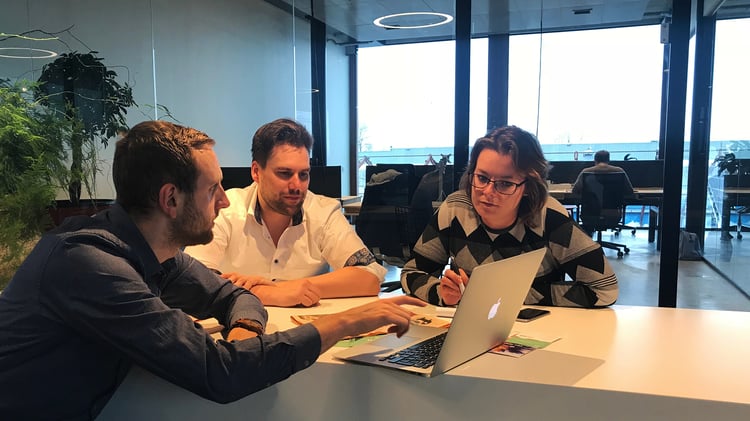 Innovation is becoming a more pressing topic in every industry. For CIOs, the role of leadership is also changing to involve more responsibilities outside of IT. Rather than a sole focus on the technology, CIOs are now the frontrunners of innovation and honing in on company culture and vision is necessary.
While digital transformation is a widely-discussed concept, the challenge is knowing how to innovate efficiently and effectively. Once an organization knows it needs to change, there can be various factors at every turn hindering innovative efforts. For one, getting your organization to change and then develop creative ideas is the first step. Then establishing a consistent process of realizing those innovative ideas can be a major obstacle. Innovation is commonly associated with technology, but there is something more important than the latest digital development.
This is where your transformational leadership is needed. Innovation starts with the people, and in turn your company culture plays a large part in determining your organization's success. This leadership style is focused on inspiring employees to change in a forward-thinking way. The idea behind transformational leadership is to increase morale by encouraging the organization with positive reinforcement.
By having a strong vision and showing the value of it, leaders can shift the mindset of employees to be more open and think differently, with the goal of achieving one common mission.
Laissez-Faire Promotes Individual Ownership
A "hands-off" approach to management requires you to let your employees exercise autonomy and think more creatively. Of course, you need to establish trust among your team and sufficiently provide guidance, but only enough to ensure their work is producing the right results. First, forming a vision that captures the collective goal, rather than individual goals will bring employees together on the same level of thinking. The most effective change comes with self-motivation. Setting the vision that influences employees to be internally-motivated provides a lasting impact on the organization.
As a psychological effect of autonomy, employees feel motivated to think beyond their direct work and for the overall advancement of the organization. Not only will your employees feel a greater sense of responsibility, they will also feel more connected to the work they are producing. A greater sense of ownership among people who are qualified and confident in their skills further advances their work with more care and an outlook of the impact of their work.
Open Environment Fosters Creative Thinking
Organizations with long-standing tradition, often lack the space for creativity and therefore, the opportunities to encourage innovation. Changing the mindset of all employees will require business leaders to create a new working environment. While planning this new environment, introducing changes incrementally can make it easier for entire teams to adjust, especially in large organizations. As a leader, it is important to demonstrate the behaviors you expect of your team. Therefore, using your own creativity to build a solution can illustrate the value of innovation to the rest of the organization. By setting an environment that is open to creativity and new ideas, you can help your employees feel more free to contribute their ideas and also feel more connected to the company.
Realizing Ideas Faster Accelerates Innovation
Often ideas can be generated quickly but it's the uncertainty of realizing them that hinders the progress of innovation. When an organization has made its internal transformation and your employees are ready for digitization, it's time to look at the technology that helps you further transform. If your organization is just getting started, it won't help to initially focus on the technology to make your business stand out and be among the first innovators. Instead, you need to look at a comprehensive tool that addresses the problems your organization is facing.
A no-code platform enables organizations to turn ideas into solutions rapidly. With a creative environment, every employee can have a role in driving innovation by building their own applications. This tool gives all employees greater autonomy while also encouraging further creativity and innovation. As rapid application development goes, there's a shortcut on your path to innovation and it's effective too!
To learn more about how a no-code platform can help you become a transformational leader, sign up for the Betty Blocks newsletter below. Also, join us for a workshop on "innovation street" at the first ever no-code event!
Topics:
agile ,digital transformation ,transformational leadership ,creativity ,individual autonomy ,innovation