Why You Should Learn Data Science With Python in 2021
Python is a highly demanded and trending programming language used in Data Science. Read more to find out why!
Join the DZone community and get the full member experience.
Join For Free
Data Science is one of the areas which has some tremendous growth opportunities. As we witness a data explosion in today's digital age, there are more avenues that lead to growth in data. With this growth, organizations are looking to leverage and monetize the data. This is prevalent for almost all types and sizes of organizations, be it small, mid, or large. This is exactly where the skills of data scientists come handy. So what would the data scientist do which makes them so precious?
Data scientists are the people who process and organize the data with scientific methods, algorithms, and other techniques. Daily, they sift through large data sets, extract what matters, and provide businesses with clear, easy-to-understand insights. These insights extracted from the data helps make informed decisions, plan for the future, and other important organizational decisions. There is a lot of data science with python online courses which can be the ladder to gain these skills.
With the advent of high-performance computing platforms like GPUs, FPGAs, TPAs we have been able to process such a voluminous amount of data. We are able to analyze and draw insights from this data owing to these advanced computational systems. However, despite all these advancements, data remains a vast ocean that is growing every second. While the huge abundance of data can prove useful for the industries, the problem lies in the ability to use this data. A lot of these skills could be acquired by undergoing data science with python certification.
Data is often considered to be fuel nowadays but it is a raw fuel that needs to be converted into useful fuel for the industries. In order to make this raw fuel useful, industries require data scientists. Therefore, knowledge of data science with python is a must if you wish to use this data to help companies make powerful decisions.
Even though there is a huge abundance of data, there aren't enough resources to convert this data into useful products. There aren't enough people who possess the required skills to help companies utilize the potential that data holds. Due to this reason, there is a dearth in the supply of Data Scientists.
Much of this is contributed by the infancy of data science as a field. There are a lot of organizations that are yet to adopt a data-centric approach. There is a lack of data literacy in the market. In order to fill this vacuum in supply, you need to learn data science and its underlying fields by undergoing data science with python training.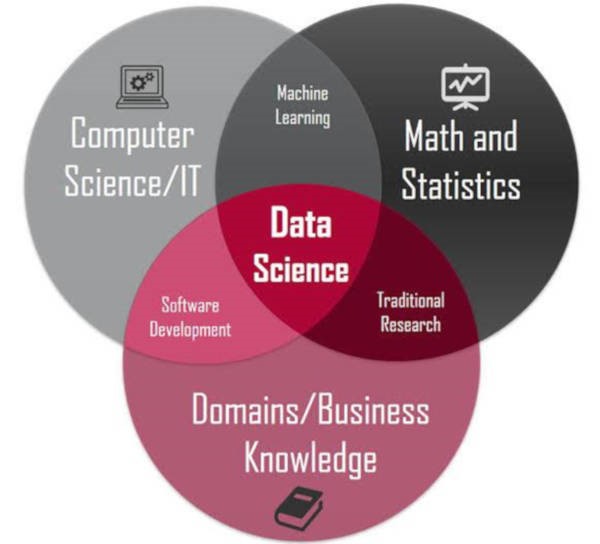 Data science is not a standalone field. It is comprised of several sub-fields. These sub-fields are Statistics, Mathematics, Computer Science, and core knowledge. Data Science offers a steep learning curve and could be difficult to master without any data science with a python online course.
However, with the right resources and direction, one can undertake the journey of mastering data science. A great data science product will have data as its raw ingredient, tools like programming languages used to express and build the insights and the foundational knowledge of statistics and math as its recipe. These are some of the things which could be learned and experienced when undergoing data science with python training.
As machine learning, AI, predictive analytics, data science gains more acceptance, it also becomes a more popular career choice. While it's always an advantage to know more than one programming language, aspiring data scientists must excel at one of them as primary and have another one as a secondary over a period of time. There are many to choose from including, Java, Python, Scala, MATLAB, and R. Learners might also like to understand the trends in vogue when they choose the second one.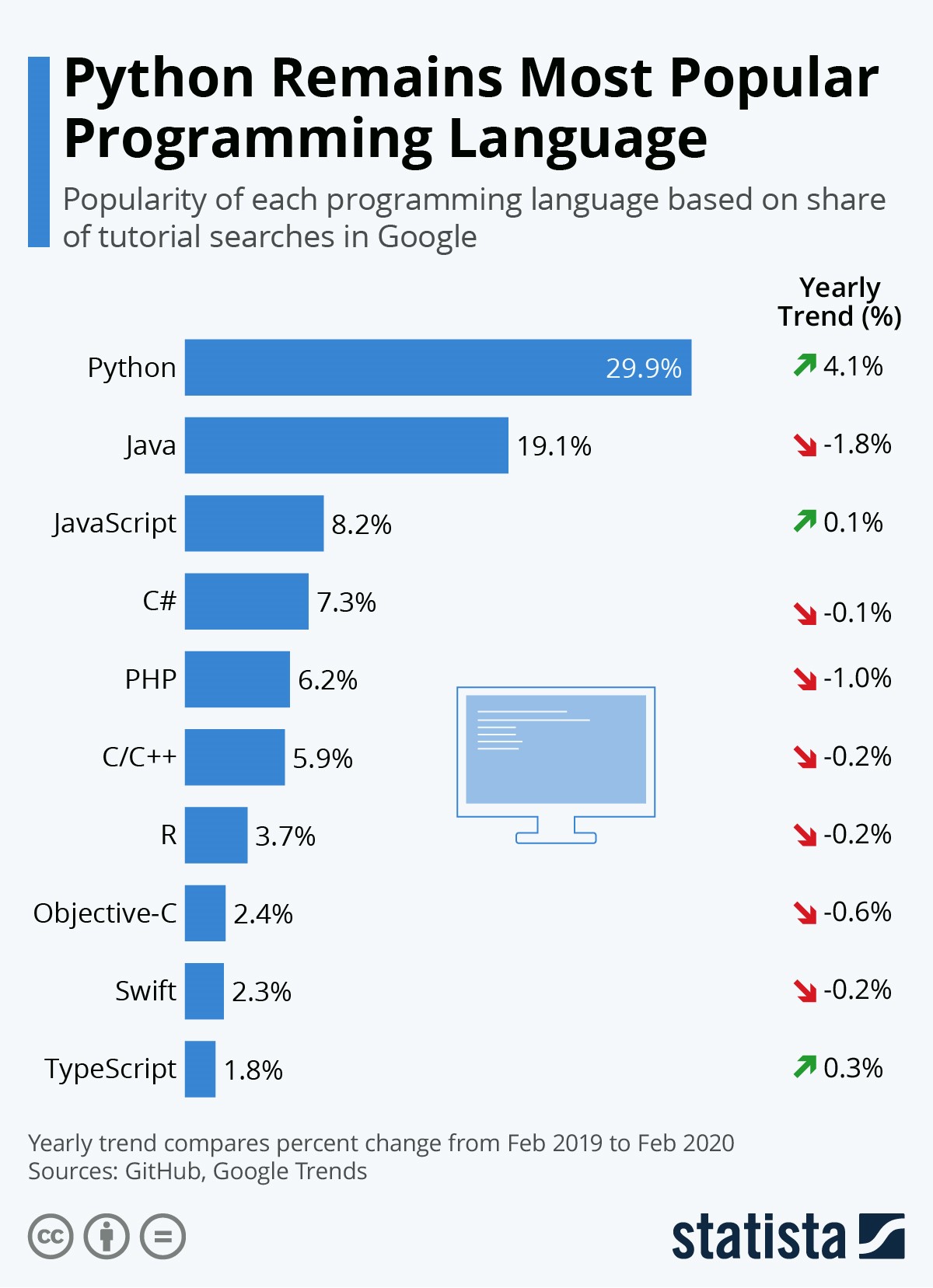 To begin with, Python is one of the most widely used programming languages in the field and most of the data scientists use python nowadays. Some of the benefits of doing data science with python training will be clearly mentioned in the latter part of this blog. This programming language is dynamic, easy to learn, and read and hence it becomes an optimal choice for beginners. Data science with python certification enables quick improvement and its commonly used in data mining, web development, scientific computing, and a lot of other areas.
All these points and many other things make Python the language to have in one's skill set. One can easily gain the necessary skills by undergoing Data science with python training
Python is the programming language of choice for the daily tasks that data scientists tackle, and is one of the top data science tools used across industries. For data scientists who need to incorporate statistical code into production databases or integrate data with web-based applications, Python is often the ideal choice. It is also ideal for implementing algorithms, which is something that data scientists need to do often. In the area of web development, testing, deep learning, Python finds wider acceptance than most other languages.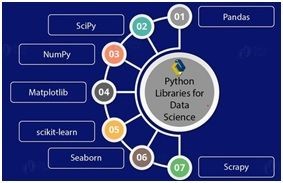 There are also Python packages that are specifically tailored for certain functions, including pandas, NumPy, and SciPy. Data scientists working on various machine learning tasks find that Python's scikit-learn is a useful and valuable tool. Matplotlib, another one of Python's packages, is also a perfect solution for data science projects that require graphics and other visuals. In the area of deep learning, we have TensorFlow, theano, Keras, etc which makes it very easier for quick development and deployment of models in Python. Learning python using these libraries becomes an integral part of the course structure for any data science with python online course.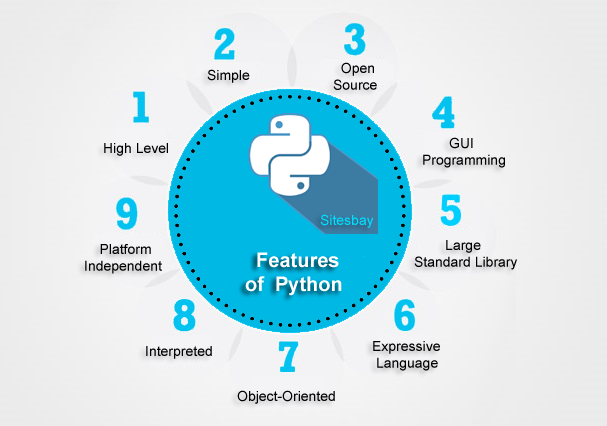 Let me elaborate on some points which we have already mentioned earlier as to why Python is the tool/programming language of choice when it comes to learning data science.
1. Easy To Learn
When compared to any other programming language, Python is considered to be the easiest to learn. It's object-oriented, intuitive with the simpler variable declaration, and simpler syntax. Has ample scope for beginners, intermediate and advanced learners. In short, the learning curve is simple enough for people to start using and excelling it. This is something most learners who have undergone some or other kind of data science with python certification mentions.
2. Easy to Scale
Unlike other programming languages, Python excels when it comes to scalability. It has a data structure which imparts processing speed when it compares to other programming languages. It facilitates scale and this gives data scientists flexibility and multiple ways to approach different problems. For this simple reason, you could find many organizations switching to Python language from their legacy tool. There are many industry professionals who voice this opinion and this is something which you can experience by enrolling for data science with python online course which industry interaction as a part of the course structure.
3. Easy to Adopt
One of the major benefits Python has over other licensed tools/programming languages is that it is open source. Being an open-source language helps in easier adoption in different spheres of learning areas. It could easily be used to teach high school, college students and could be at the same time be used by organizations irrespective of whether they are a small, mid, or large size or established or start-ups.
4. Variety of Libraries
Python Libraries
Another key benefit of data science with python certification is that python offers is access to a wide variety of data analysis and data science libraries. These include pandas, NumPy, SciPy, statsmodels, and scikit-learn. These are just some of the many available libraries, and Python will continue to add to this collection. Many data scientists who use Python find that this robust programming language addresses a wide range of needs by offering new solutions to problems that previously seemed unsolvable.
Learners will find it very easier to build and develop statistical models in the area of deep learning which was considered to be very difficult a few years ago. With the advent of time, we have libraries like mxnet, keras, pytorch which makes it very easier for the learners to implement these things. In fact, there is a large contribution from organizations like Amazon, Facebook, and Google for building these environments and making it Python ready.
5. Open Source
One of the reasons for the popularity of Python is the supporting community. There are a lot of people who have been contributing to the growth of Python as an open-source language either by building newer libraries or by providing a fix to existing issues found in the python environment. The open-source community is one of the most active, of which we are to go by statistics. Hence it becomes easier for the learners and developers to easily mitigate any issue just by posting it in those forums. As the adoption rate increases, more users are found to be volunteering to create additional data science libraries.
The open-source community is a tight-knit one and finding a solution to a challenging problem has become easier. A quick internet search is all you need, and you can easily find the answer to any questions or connect with others who may be able to help. In fact, resolving issues in Python is also considered one of the most important phases in the learning curve. Debugging and error handling is something most of the popular data science with python certification courses handle in-depth.
5. Visualization Power
Python has a wide array of libraries when it comes to visualization. Matplotlib provides the solid foundation around which other libraries like seaborn, pandas plotting, and ggplot have been built. On top of these advanced libraries like Plotly, bokeh is also available for advanced users. These visualization packages help a lot to derive useful insights from the data. While the data science with python online courses may help you to cover the basic ground related to visualization, you might some kind of self-learning when it comes to the advanced libraries.
Topics:
professional python programming course,
python 3 programming courses,
data science certification,
data science blog,
data science,
ai,
big data
Opinions expressed by DZone contributors are their own.
Big Data Partner Resources