Why Enterprises Can't Overlook IoT Device Management
Enterprises cannot afford to overlook the benefits of IoT device management. Check out this post to learn more about the IoT and its impact on device management.
Join the DZone community and get the full member experience.
Join For Free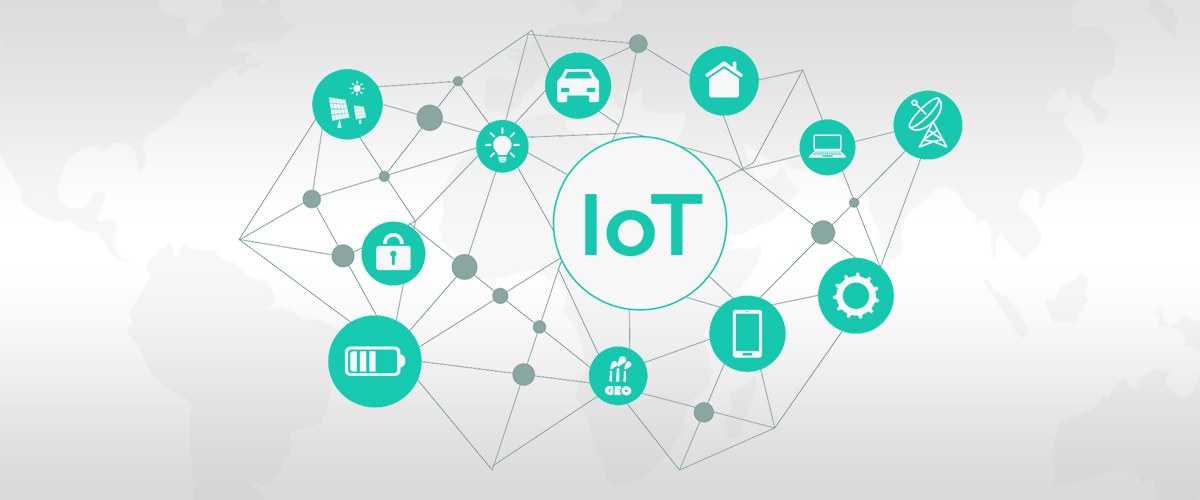 From simple smartwatches to today's feature-rich smart homes, the tech industry has seen enormous growth. A few decades back, the Internet was a revolution in itself; now, it's the Internet of Things (IoT) that's making our lives more comfortable.
Imagine automatically controlling your lights, locks, refrigerator, water heater, car, microwave, and more, with all devices turning on and off, is based on your presence and the settings you've defined. By connecting all of these devices with one another, IoT provides enhanced access to the internet that is creating a revolution in our homes that's quickly moving to enterprises.
Demand for IoT Devices
In this fast-paced world, there's never enough time to do it all. IoT could change that, at least to some degree, by enabling users to improve their overall efficiency by spending less time and energy on completing tasks. When devices are connected with each other, they can communicate to offer the best results in the shortest time possible. For employees that deal with service-level agreements (SLAs), like IT managers, saving time on high-priority tasks could make all the difference.
A few IoT devices have already started taking over enterprise routines. Voice-enabled personal assistants built into devices, like Google Home, Amazon Echo, and various smartwatches, are helping employees send messages, pull up information, and complete more complicated tasks using API calls and other integrations with business apps. Smart GPS tracking devices are making it easier for IT teams to track equipment, especially valuable endpoints. Internet-enabled chemical and toxin monitoring devices can send facilities staff updates about potential issues so they can maintain a healthy work environment. And, while they may not be performing complex data analysis like some of their IoT counterparts, smart lighting and heating systems are saving enterprises on their utility bills.
Once an organization starts implementing more of these IoT devices, it won't be long until they find themselves prioritizing IoT device management and security.
Security Risks
The IoT market has a long way to go until it reaches its final stage of saturation. One major hurdle for IoT device manufacturers is making sure that their products' underlying software is always up-to-date. For instance, let's say a vendor produces smartwatches that run on Android. If this vendor doesn't continue supporting newer versions of Android, their smartwatches are going to be incompatible with many applications and vulnerable to cyberthreats. The threat of outdated devices is a huge concern for enterprises, and it is one of the biggest security risks associated with IoT.
Constant internet access from all of these IoT devices also means that DDoS attacks will become more prevalent. If predictions that state there will be 50 billion functioning IoT devices in 2020 are correct, then, more versions of Mirai botnets could be deployed in the future, devastating enterprise IT security. By converting IoT devices into bots for DDoS attacks, attackers can either use downed services as a distraction for other attacks or perform high-level attacks that can arise during system reboots.
Enhanced IoT Device Management
Although these threats depend on how quickly the IoT industry matures, 2020 isn't that far away, and there are already more than 9 billion IoT devices in existence. Once an enterprise has deployed IoT devices, they need some way to maintain user privacy and data security. Implementing a unified endpoint management (UEM) solution can help enterprises enforce better IoT security mechanisms right from the beginning.
There are a few things to look for while choosing an IoT device management solution:
Powerful device identification engine
Configuration and remote control capabilities
Compatibility with a wide range of devices
Regular updates and maintenance
Diagnostics and reports
Powerful Device Identification Engine
With IoT devices adding to enterprises' already long list of endpoints, IT administrators must be able to first identify the devices that belong to the network with privileged access, those that are roaming, and other anonymous and guest devices that check in and out of the corporate network.
Configuration and Remote Control Capabilities
Once those devices are identified, IT admins need to make sure proper security policies are in place to prevent IoT devices from becoming a spy or bot for any sort of malicious activity. Admins should also be able to fix IoT devices remotely to save time.
Compatibility With a Wide Range of Devices
If an enterprise needs to suddenly switch to a new IoT device vendor because of security risks or some other concern, having a UEM solution that's compatible with a wide range of devices can make that transition easier and cheaper. Instead of having to find and purchase a new endpoint management solution, they can continue using their current UEM tool.
Regular Updates and Maintenance
With more applications and devices inside their network, IT administrators need to be able to automatically deploy updates to all devices, irrespective of the device's purpose or vendor. If hardware-level maintenance is required, the UEM tool should make it quick and easy to identify the right device, find and analyze any issues, and, then, fix it.
Diagnostics and Reports
Without proper diagnostics and reporting capabilities, enterprises won't be able to fully utilize the rest of their IoT device management features. For auditing purposes, the UEM solution should offer enhanced diagnostics and reporting.
Like any endpoint, IoT devices serve as a gateway for cyberthreats. If enterprises are going to reap the benefits of these smart devices, they'll also need to be ready to protect themselves from the risks that IoT brings. UEM solutions might be just the thing to keep IoT in check.
Topics:
enterprise security,
iot hacking,
iot,
ddos attacks,
device management,
remote control,
identification,
data,
diagnostics
Opinions expressed by DZone contributors are their own.