Whys and Hows of Mobile Responsiveness – All You Need to Know
DZone's Guide to
Whys and Hows of Mobile Responsiveness – All You Need to Know
Learn about the need for responsive web design for proper performance and great user experience of your mobile website.
Join the DZone community and get the full member experience.
Join For Free
I have a mobile phone, and I bet you have one, too. Mobile phones are practically held by every hand in urban society. But how come something so small contains so much information?
Let's take a short trip down memory lane.
I'm not sure if you've tackled this in your history classes, but remember when the first-ever computer came out? I'm not talking about the abacus or slide rule that are still manned machines. What I'm referring to is the Analytical Engine invented by Charles Babbage (not cabbage) in 1833 through 1871. It was the very first computer that resembles the modern ones we now have today. New features came with recent inventions but the biggest factor that distinguishes computers of the olden times was size – calling them humongous would even be an understatement.
Before, computers were mainly used to simplify mathematical tasks and algorithms. You do know painful math can be when you're dealing with large numbers with only pen and paper. Eventually, computers functioned more as a multipurpose processing machine – analyzing, storing, and evaluating coded information to make technical processes much more convenient for people to use. And its evolution changed how we lived our lives drastically. More discoveries and inventions came into fruition after the modern personal desktop computers came out.
Still, it didn't stop there.
Computers began to get smaller, convenient, and reliable. From personal desktop computers came laptops, and from laptops eventually came the revolutionary smartphone. Whether a smartphone can be considered a portable computer or not is still an unresolved argument to this day, however, it doesn't change the fact that it brought a whole new era to the technological age. Smartphones changed the game for a variety of industries – it changed how search engines worked too.
And this brings us to what we were intending to discuss today – mobile responsiveness.
What Is Mobile Responsiveness?
Before, websites were only rampantly viewed on personal computers – this was back when mobile phones were still analogs and their main purpose was solely for wireless communication. Because websites were only viewed on a computer monitor, they were designed to meet the specifications of a monitor's screen – no more, no less.
But then came next were Android, iPhone, and other advanced smart technology phones. This really tipped off the web design industry. Internet surfing was made available to handheld phones which were ten times smaller than a typical monitor. That means what you fit into a computer screen can look terribly big on a smartphone. At first, a few solutions were introduced, which includes the following:
Manual Zooming and Two-Way Scrolling
The websites' sizes weren't adjusted but you can manually pan them in and out as well as scroll them up and down, left and right. This allowed users to view all the contents of the website. However, as you may have experienced, it's really not that convenient. If anything, it's frustrating.
Separate Websites
Some companies also opted for a more user-friendly solution and that is to make two separate websites publicly available – one being the main desktop website and the other, the mobile-optimized website. User-wise, this approach was effective, however, it made website maintenance all the more difficult for the web developers and hosts. So this inefficiency in cost and workload brought about another solution – which is continually developed up to this day.
"Responsive Website Design." Let me discuss it in further detail.
What Is Responsive Website Design?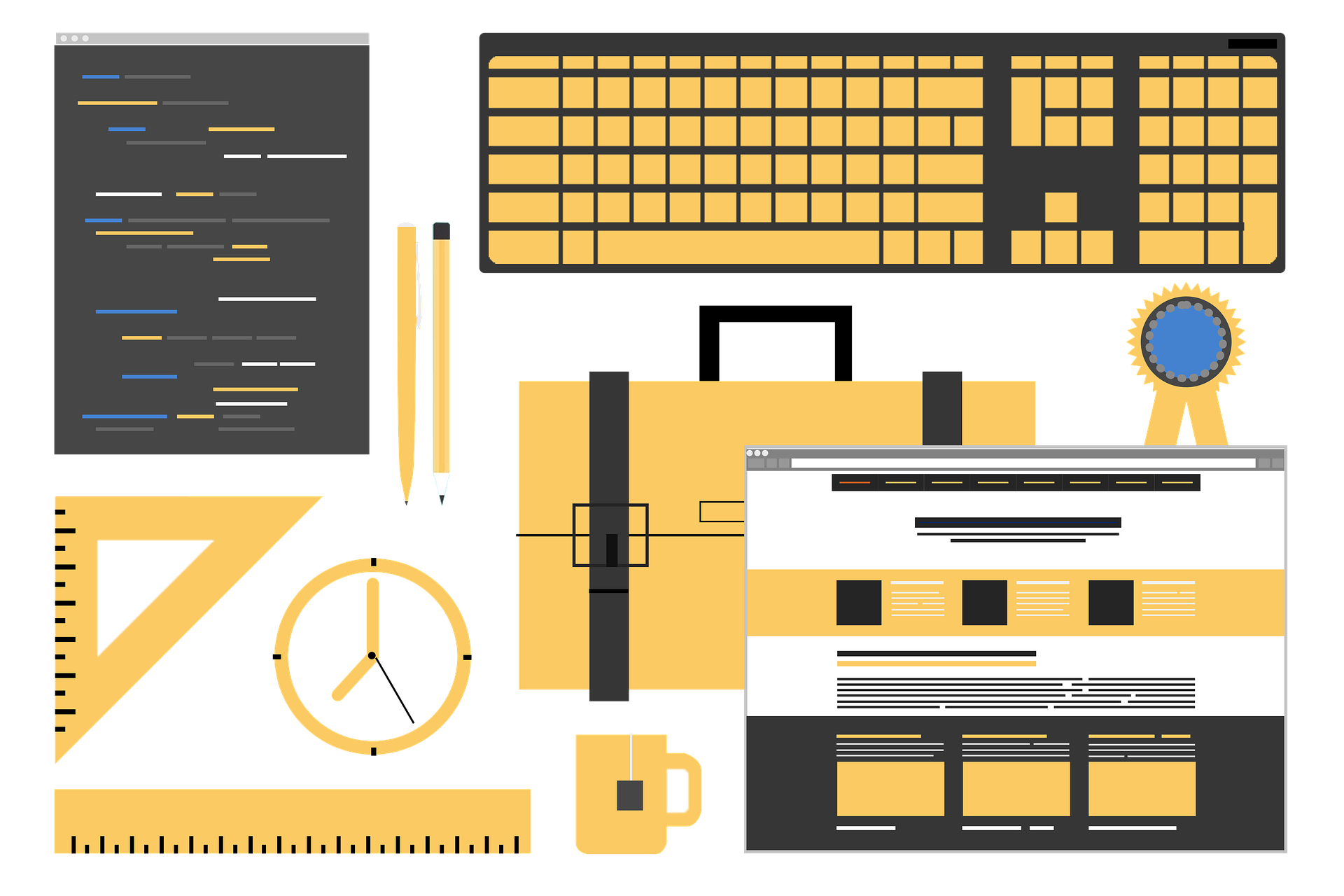 Responsive web design is one of the more recent approaches (by far the best – if I must say) to mobile responsiveness which makes shifting from one device to another all the more convenient for users and website owners alike. Basically, what "having a responsive web design" means is that your website automatically adjusts to varying screens different devices have. Your website becomes programmed to fit in an iPhone, tablet, netbook, note, and other related devices without sacrificing the quality or readability of your website.
And the benefits of having such a convenient website design are numerous. Some of the most important ones are:
Improves User Experience
Of course, this is the biggest perk of using a responsive web design. In every effort you invest to make your website better, you should always take into account your user's best interests. SEO specialists, like Tayloright, suggests that having a responsive web design makes it convenient for users to navigate your website. They get full access to your content minus the hassle of zooming and scrolling. And remember, when users love your website, so does Google.
Saves You Trouble (and Money)
Having to manage two separate websites can really take a toll on you, your team, and your marketing fund. Getting a responsive web design will help you cut back on the workload and expenses so not only will it provide your users with a great website experience, you also get some benefits from it. Think of it as hitting two birds with one stone.
Consistency in Your Web Content
Another major incentive of using a responsive web design is that you get to keep all of your content even on the mobile version of your website. Some website owners cut down content and features on their mobile websites to free up space and make it seem less cluttered. But it is not all too often that users want to see a lesser version of your desktop site. One reason is because a feature they are looking for might become inaccessible and second, they may have trouble finding content they want to review. Having your mobile and non-mobile websites look identical is generally a wiser choice.
I've Started Using Responsive Web Design, How Do I Know It Works?
There are typically three ways to know whether your Responsive Web Design is doing more good than harm. And here's how:
Evaluate It Yourself
One way of knowing is of course, experiencing your website yourself. You're not born in the medieval period to not know what looks good and "not good" in modern times. Assess your mobile website and put yourself in your users' shoes. Reflect on the following questions:
Do I like what I see?

Does the website feel easy to use?

Am I having any trouble accessing important content?

How long does it take me to get from one page to another?

Do the website's features work properly on mobile?
Peer Assessment
Next, you have to solicit an outsider's opinion. Not that I doubt your judgment but in order to come up with right conclusion, you have to omit all chances biases can root from. And, it never hurts to hear an honest, third-party opinion. Have them go through your mobile and using the same questions you used in your personal assessment, get their own views of your website. You might be surprised at how much more you'll get to know your mobile website.
Use Website Auditor
Lastly, you can also seek the aid of many website consult applications to give you an objective view of how your mobile site is performing. One particular program you could use is Website Auditor.
Here's how you can use it:
Locate the Content Analysis tab which should be on top of the selection panel to the left.
On the drop-down box, click Page Audit.
Next, enter the URL of the page you would like to run through the auditor.
The results for Content Optimization will show by default, switch to Technical Factors – the tab should be located right beside the Content Optimization tab.
Scroll down and you'll see the Page Usability section for mobile.
There you get to see your website's strong points and weak points. If any problematic factors are found, click on it to see some tips on how you can improve these inadequacies.
Get in touch with your developer for improvements and modifications, if any.
Topics:
responsive web design ,mobile ,mobile web ,web design ,performance
Opinions expressed by DZone contributors are their own.