In my practice, wikis are one of the best options to share loosely structured information between team members. It's easy to document system features and also write notes about the specifics of the system. I have used wikis available in CodePlex, SharePoint, and Github. Also, I have some experiences with Confluence by Atlassian. Now wikis have come to Visual Studio Team Services and TFS.
Wikis in Visual Studio Team Services
In brief, this is how wikis look in Visual Studio Team Services.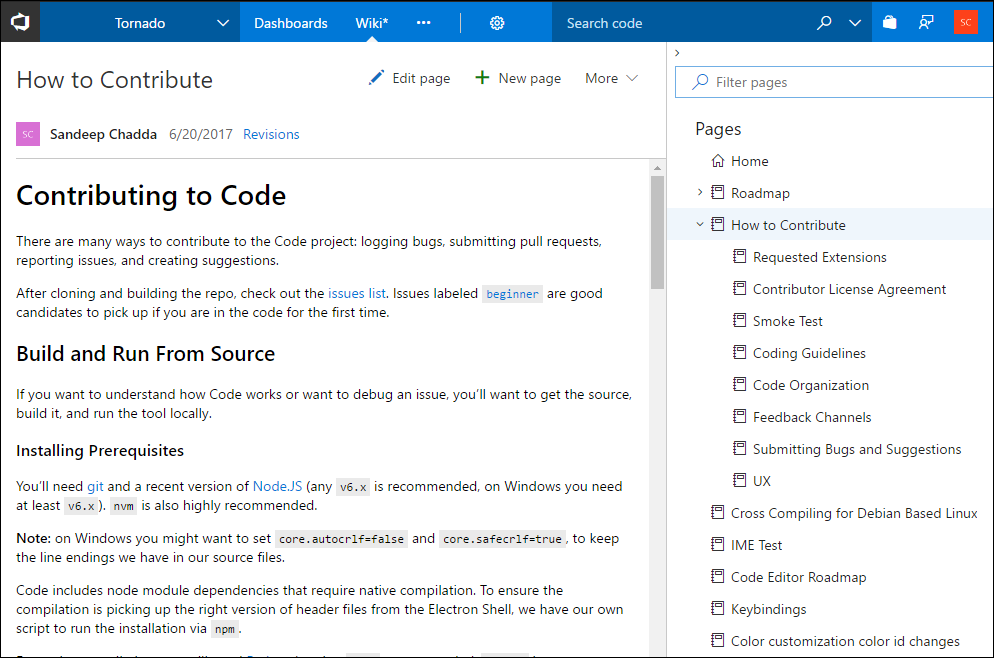 Pages can be structured to hierarchy. It's a little bit like what we have with OneNote. Basic editing features are available with more to come with the first stable version. In the preview there is also support for Markdown and pages are versioned. It's possible to compare different versions of pages and see what was changed.
There are some new features coming, like support for tags, integration with work items, and better support for rich editing.
You can find out more from Microsoft DevOps Blog post, Announcing public preview of Wiki in Visual Studio Team Services.