Will the Farms of the Future Run Themselves?
Current research being performed in the UK suggests that autonomous farms can effectively grow and reap crops. Will this be the future?
Join the DZone community and get the full member experience.
Join For Free
The world of agriculture technology, or agtech, is rapidly evolving from an industry with traditions passed down from generations to one of disruption and advancement. This includes automating laborious tasks and providing farmers and growers with greater knowledge and insight into their crops than ever before. We are seeing a change in field farming where autonomous power units reduce labor costs, and equipment design is simplified by using more of, but smaller, implements without the limitation of skilled labor.
A world-first project called Hands Free Hectare (HFHa) was created by Harper Adams University and Precision Decisions aimed to be the first in the world to plant, tend, and harvest a crop with only autonomous vehicles and drones. Recently about 5 tons (4.5 metric tons) of spring barley have been successfully harvested. Everything from start to finish — including sowing, fertilizing, collecting samples, and harvesting was done by autonomous machines and vehicles.
Hack Your Tractor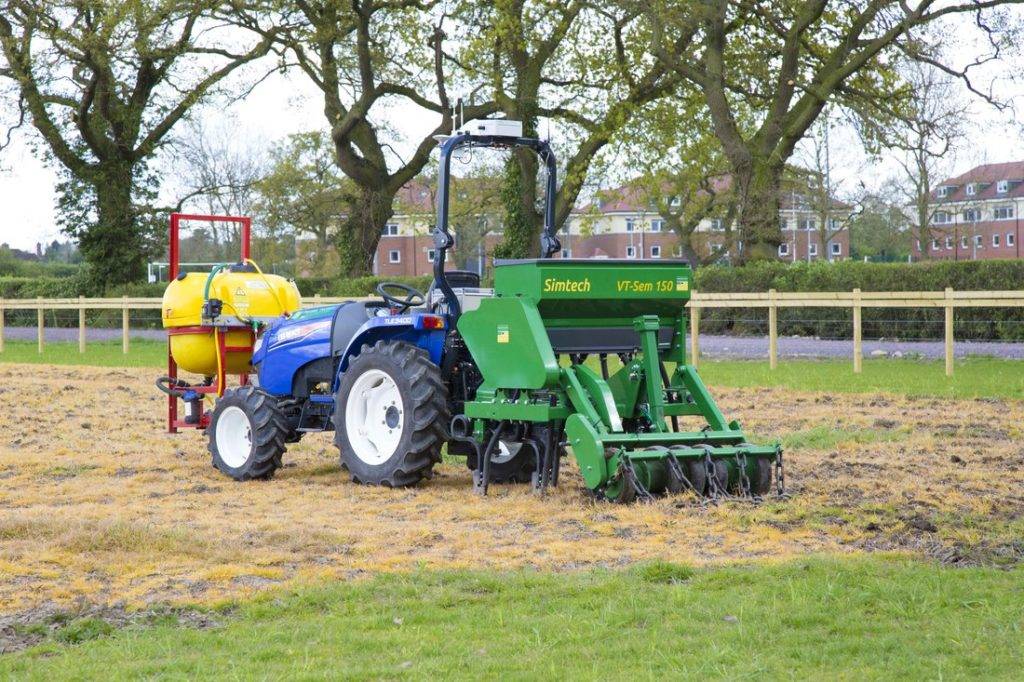 A small Iseki tractor and a combine harvester were used for spraying, drilling, and rolling after fitting them with actuators, electronics, and robotic technology to make them autonomous. Drones were able to monitor the crops with gripped attached that enabled them to cut crop samples for testing by the researchers.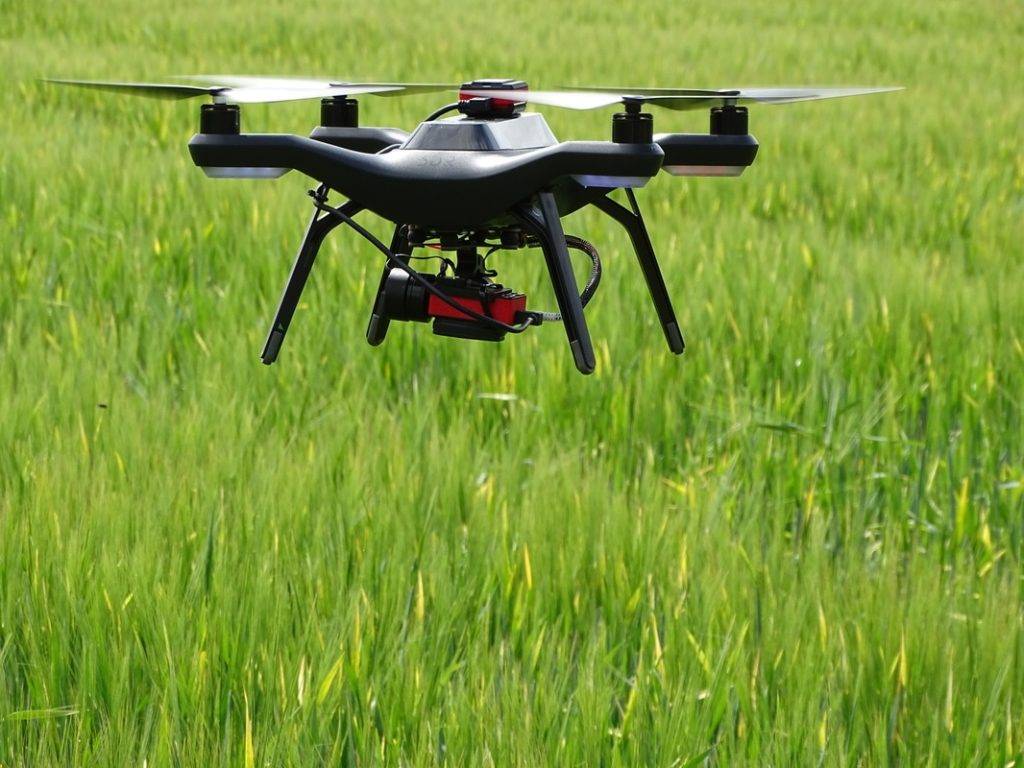 The researchers believe that small autonomous machines facilitate high-resolution precision farming, where different areas of the field, and possibly even individual plants, can be treated separately, optimizing and potentially reducing inputs being used in field agriculture.
Jonathan Gill, a researcher at Harper Adams University, said:
"There's been a focus in recent years on making farming more precise, but the larger machines that we're using are not compatible with this method of working. They're also so heavy that their damaging farmers' soils."
The Operation Was Not Without Challenges
"The weather can be an issue when farming, and provide only small windows for work to be completed; we've experienced it ourselves with this project. Just like anywhere in the UK, we've had to adjust our spraying times and harvest times due to the rain. This is part of the reason machines have been getting so much bigger over the years; we need to be able to complete work quickly."
The vehicles were able to navigate the fields due to pre-programming and GPS, Martin Abell, from Precision Decisions, the project's industry partner said:
"The tractor is able to navigate the hectare using an autopilot system for drones. This allows it to follow a pre-determined path in the field. It runs entirely on GPS and follows the requested route making its way between waypoints. The waypoints are digital GPS markers created using our software that we have positioned at the ends of the field for the tractor to navigate to; like a more advanced version of dot-to-dot."
However, they struggled to follow a straight line, initially resulting in some crop damage.
Taking Jobs or Providing Growth?
While some would raise the issue of autonomous devices taking the jobs of farm workers, the reality is that farm worker shortages risk the growth and health of crops. According to researcher Kit Franklin:
"It's not about putting people out of jobs; instead it's changing the job they do. The tractor driver won't be physically in the tractor driving up and down a field. Instead, they will be a fleet manager and agricultural analysts, looking after a number of farming robots and meticulously monitoring the development of their crops."
Ultimately the project has been a success according to the researchers. Abell noted:
"We achieved this on an impressively low budget compared to other projects looking at creating autonomous farming vehicles. The whole project cost less than £200k, funded by Precision Decisions and Innovate UK. We used machinery that was readily available for farmers to buy; open source technology; and an autopilot from a drone for the navigation system."
The team is still working on the project plan to make a Hands Free Hectare beer with the spring barley that has been harvested. They also hope to bring the project back by repeating the experiment with a winter crop this year. It'll be great to see their progress, they were last month visiting the UN to discuss the principles of autonomous farming. At a time when issues of food shortages are being raised for the future and farms are struggling to attract reliable staff, automation may be the solution to some critical challenges.
Topics:
agtech,
machine automation,
iot,
autonomous machines
Opinions expressed by DZone contributors are their own.