Your IoT Predictions for 2020 (Part One)
DZone 's Guide to
Your IoT Predictions for 2020 (Part One)
Companies, analysts, and experts share their perspectives about what they think will happen in IoT in 2020.
Join the DZone community and get the full member experience.
Join For Free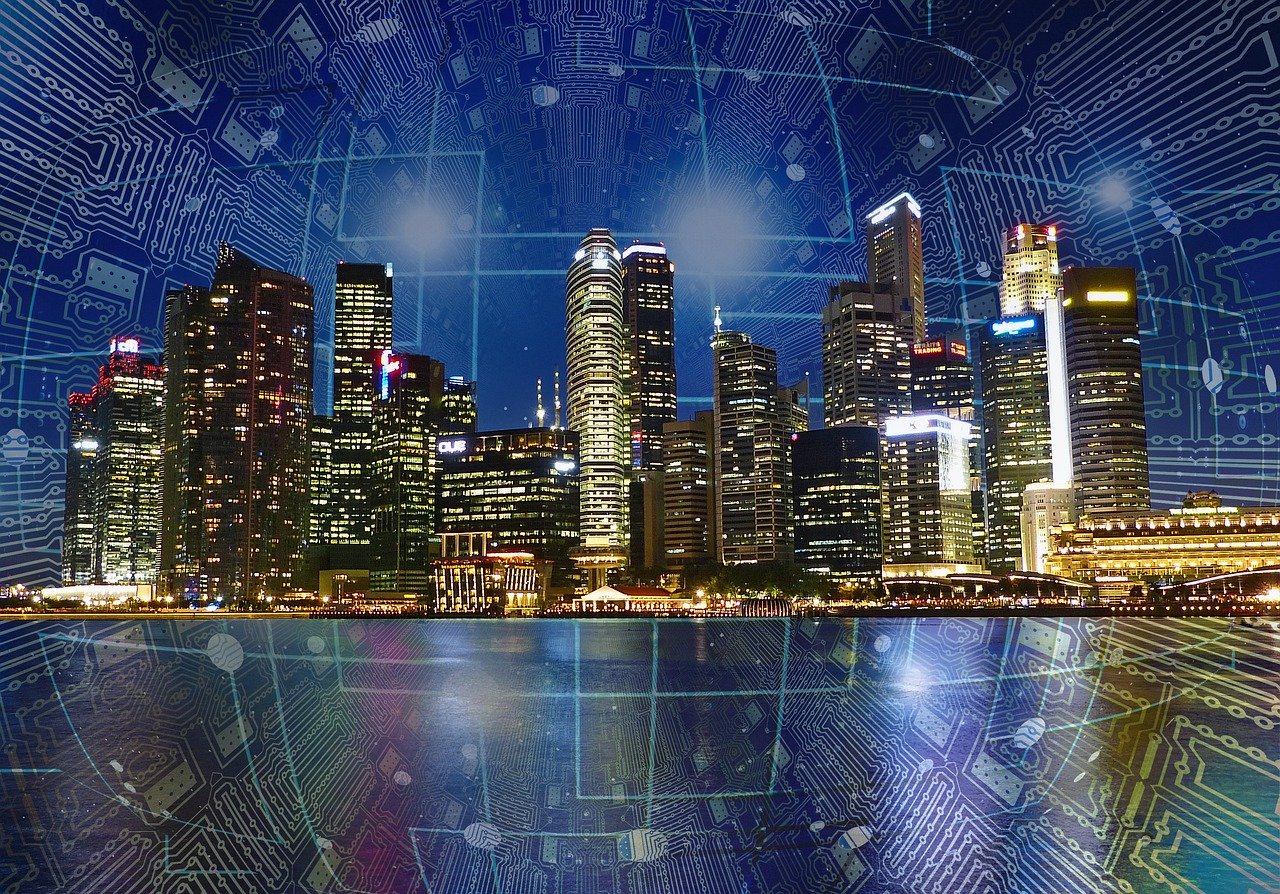 What is the future of IoT?
These been plenty in IoT to keep us occupied. Amongst the deluge of daily news, we've seen 5G reach closer to the mainstream market with the release of the first commercial 5G phones, a plethora of alliances,
partnerships
and
testbed
projects.
Companies are maturing thanks to series C funding, with IoT cybersecurity providers Armis raising 60m and IoT platform Particle 40m in series C.
You may also like: The Future of IoT
The ultimate brain-computer interface, Neuralink, is coming closer to reality and Raspberry Pi 4 Model B was launched. We've seen digital privacy preoccupies lawmakers, politicians, enterprises, and consumers.
What can we expect in the year to come? As a journalist, I am privileged to meet some of the most interesting companies, analysts, and experts across the different verticals in IoT. This year, I asked them their predictions for 2020. Here's what they said:
Evolving Networks and Protocols Make Smart City Innovation Possible
Smart cities will thrive because they now have so many options to provide the right type of connectivity for the right applications. Between LPWAN protocols like LTE-M and NB-IoT, the densification of existing LTE networks and the emergence of 5G, cities have better connectivity, more capacity, and more bandwidth to adopt smart technology that improves the lives of citizens, including higher-quality security cameras, more efficient traffic management, street lighting, waste removal, and improved first responder communications. Applications that weren't possible a year or two ago will be fully implemented in the coming year.
— Harald Remmert, Director, Engineering, Digi

The Edge Gets Smarter
2020 will see a move to a "Smarter Edge" driven by the volume of data the IoT produces. As organizations work to enable more efficient data integration, they'll turn to process that data on the device at the edge or in the cloud.
In an environment like a smart city that can potentially have thousands of IoT nodes running critical applications, leveraging edge intelligence is the only way to provide the low-latency required process data in real-time.
— Jeff Manning, Executive Vice President of Worldwide Sales and Channels, Cybera
Industrial Standards-Based Wireless Comms Tech Grows
The Fourth Industrial Revolution and the advancement of IIoT breaks open with the introduction of new standards-based wireless communications technology which enables industrial and government users to upgrade their legacy communications networks.
Moving into 2020, these new highly specialized industrial-grade networks will be different and distinct from consumer-grade 4G and 5G networks operated by cellular service providers.
These mission-critical industrial networks will use wireless technology based on innovations in digital signal and general processing from companies like Texas Instruments and ARM and radio suppliers like Ondas Networks. These new networks Mission Critical IoT networks will precipitate a rapid round of automation, innovation, and efficiencies for transportation (rail), electric and gas utilities, government security and the commercialization of drone traffic.
Data-As-A-Service expands across industries

With all of the data developed day-to-day — in 2020, every person will create 1.7MB of data per second — it only makes sense, then, to use this data to make more knowledgeable business decisions.
For example, KAR Global has released a platform that gives automotive dealers a wide-angle view of cars currently in demand. The platform also shows the best ROIs and how dealers can move fewer desirable vehicles, in addition to inventory segmentation analyses and recommendations for remarketing.
All of this uses data available from KAR and its customers in a proprietary way that benefits the auto sales industry as a whole. We should expect other industries to begin using the DaaS model in the same way for decision-making.
— John McDonald, CEO at ClearObject
IIoT Uses the Data it Collects
In 2020, IIoT deployments will expand and create more data — what will make the most difference here is how much data points get created by each device. For example, we have a client that currently collects five or six points of data per package they ship across their B2B supply chain.
They are looking at deploying 5G and moving up to twenty or thirty points of data per package and collecting that data more often. That is a huge amount more data to store, so they are looking at a hybrid cloud approach to support their data growth.
The biggest change for 2020 will be in how data gets used, and the normal models for industries may get upended. Collecting all this data across industrial processes or supply chains will provide more insight into where issues take place across them.
What will this mean in practice? Well, it will make supply chain practices more prescriptive - for example, if you are shipping goods that have to be chilled, you can track the temperature during the whole journey.
If the temperature rises too much, then you can alert the transport manager to take action there and then, rather than waiting until the end of the journey. Equally, if action is not taken for any reason, then the incident can be investigated and corrective steps are taken. This ability to prescribe best practices and track how well they are followed will have a transformative effect on insurance for supply chain operations.
— Patrick Callaghan, Enterprise Architect, DataStax
The Global Rollout of IIoT in Manufacturing
As we help large manufacturing companies implement Industrial IoT initiatives, we have seen many trends take shape. In 2020 we predict:
1. Manufacturing companies will move beyond pilots to greater IIoT adoption and global rollout. Over the past few years, we've seen many Fortune 500 companies piloting IoT projects but they are now moving into production. They often start at one factory but in 2020 we expect to see them scaling solutions to tens or hundreds of factories worldwide.
2. More companies will move processing to the edge to drive efficiency in how they take action on real-time data. The industry is starting to see the importance of actionable intelligence at the edge. Rather than waiting for data to come to the cloud and be collected over long periods for analysis, companies can use data at the edge to make immediate improvements on the factory floor. They can make real-time decisions on data and drive closed-loop control and action.
3. Manufacturing companies will continue to move towards implementing third party clouds and thus bridging between operational technology devices to those clouds will become increasingly important.
— John Younes, Co-Founder, and COO of Litmus Automation.
Take a look at Part 2 for more predictions!
Further Reading
IoT Is Eating the World: Future of IoT
The Future of IoT and Data Management
Topics:
5g, data as a service, edge computing, iiot, iot predictions, smart cities
Opinions expressed by DZone contributors are their own.