Section 1
What is Time Series Data?
A common question that comes to mind when the subject is times series data is: "What actually is it?" The more you think about it, the more you see it everywhere. Time is a constituent and inexorable part of everything that is observable. If it does not have a timestamp, it has no place in our universe. If time is always there as a dimension, time series means to treat every recorded data for what it is: unique. Therefore, it should not be replaced, but accumulated, appended as the next chapter in the "secret" time series life of the data.
Think of weather records showing that the Earth is getting warmer and ice caps are melting beyond historic limits. Or consider economic indicators showing how well a current administration is doing its job, such as changes in the GDP, income and wages, unemployment rate, inflation, etc. Other common examples include records of the evolving status of a patient under treatment, or tweets per hour for a specific hashtag, e.g. #royalbaby. The reality is that time series data is everywhere.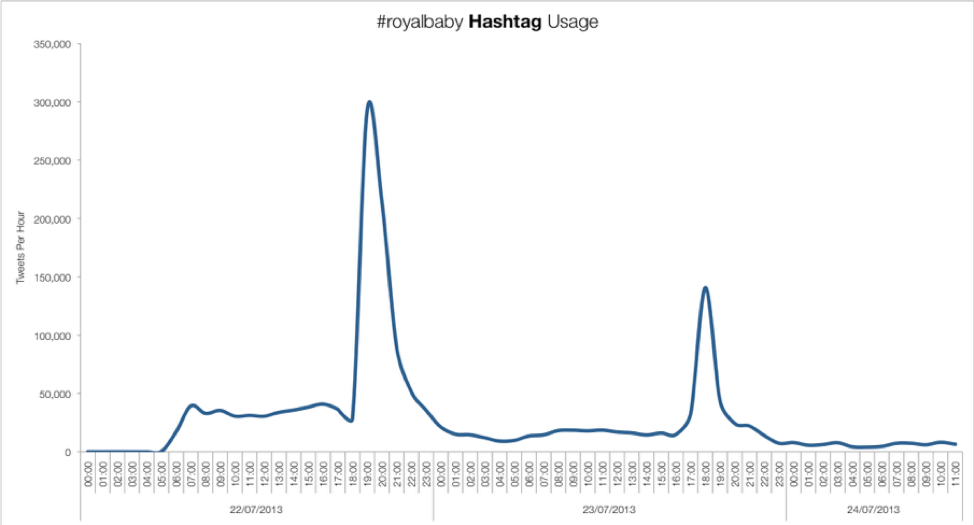 What classifies the data around you as time series depends on what it represents: a collection of measurements of the same thing over time, where you will find the time axis as you graph it. Bringing it to the tech world, time series are measurements that are tracked, monitored, downsampled and aggregated over time. This could be server metrics, application performance monitoring, network data, sensor data, events, clicks, trades in a market, and many other types of analytics data.
Time series:

Time Series Example: Stock Ticker Prices Over Time
Also time series: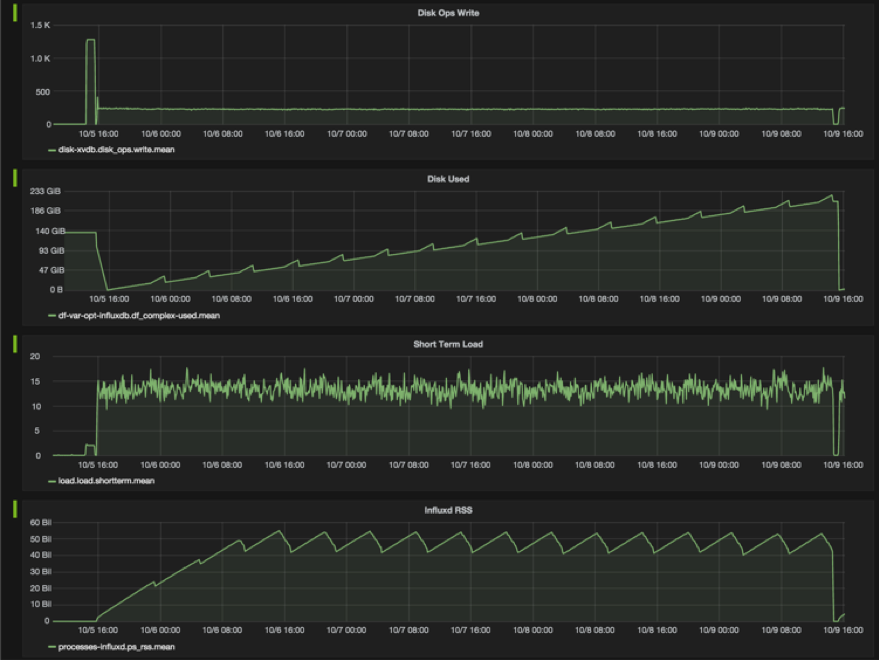 So, what do time series give you besides a gigantic collection of data consuming your resources? If you can handle time series data properly, you can have application environments with close to zero-downtime, more and faster asset and resource consumption predictions using machine learning, workflow automation integrated with business KPIs, and ultimately, better customer experience leading to happier users.