Programmer Interrupted – The Quiet Suffering in Open Floor Offices [Comic]
It turns out that the latest office solution to more creative environments might not be the most ideal situations for developers.
Join the DZone community and get the full member experience.
Join For Free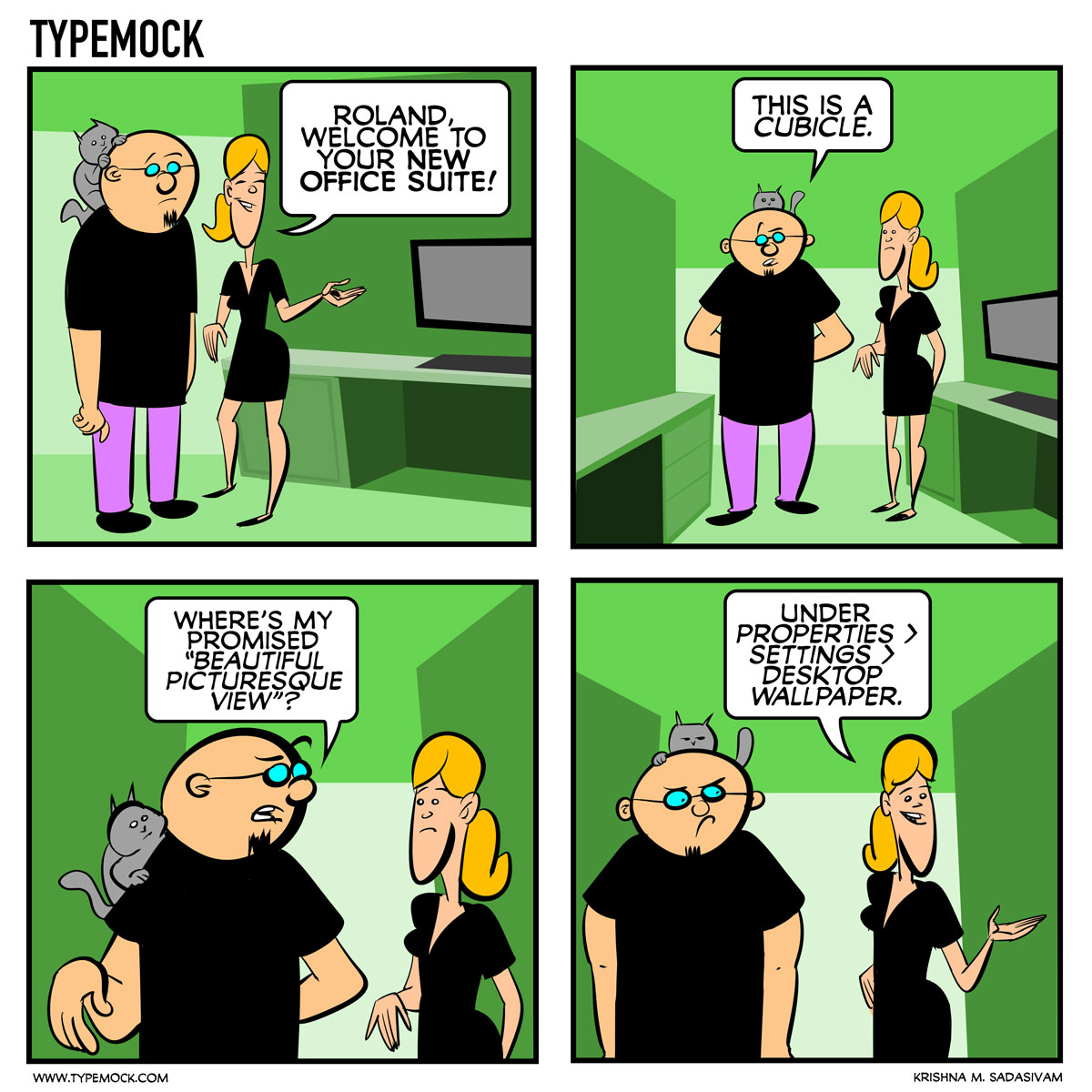 Programmers Hate Open Floor Plans
Theoretically, open floor offices are a good idea. Sharing a spacious room would ideally provide a stage to plant fruitful discussions, develop & brainstorm ideas spontaneously and solve problems together.
Practically, however, many have a hard time concentrating in an open office – hence many sit there with headphones and listen to white noise to abstain from the distraction. As Joel Spolsky, CEO of Stackoverflow puts it, "programming is a solitary activity, and developers don't benefit from overhearing conversations."
This is why Spolsky grants every programmer his or her own office with natural light at his three companies. If you are lucky enough to work at Stack Overflow, Trello, and Fog Creek Software, you will have an office environment where you will be able to "keep more things in your brain at once" – without the aid of headphones.
The Headquarter of Interrupted Programmers
Au contraire to Facebook, where one shares an office with over 900 other employees. While Facebook is convinced having created the ultimate, most amazing place for developers, many coders wouldn't ever want to work there, see this lively Reddit discussion for instance:

Where do you work? How do you deal with an open office? Leave us a comment here!
Opinions expressed by DZone contributors are their own.
Trending
Chaining API Requests With API Gateway

Revolutionizing Algorithmic Trading: The Power of Reinforcement Learning

Replacing Apache Hive, Elasticsearch, and PostgreSQL With Apache Doris

Getting Started With Istio in AWS EKS for Multicluster Setup