Drupal is an open-source content management system used by developers to create websites and online applications.
Figure 1: Content gets uploaded to Drupal and rendered in a display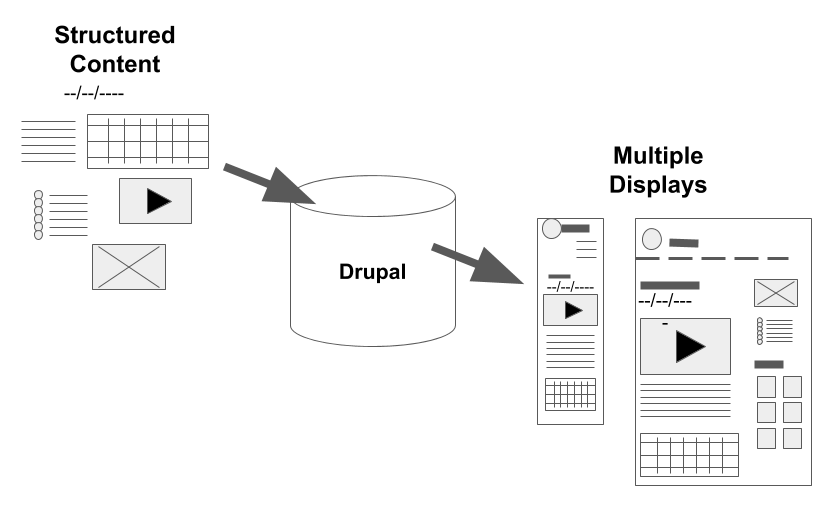 Some have described Drupal as being like LegosTM — lots of pieces that can be assembled to create whatever you want. However, like LegosTM, there are rules to how Drupal's modular components can come together and/or be customized.
This Refcard introduces the core features that make this flexibility possible. We will illustrate how a developer can use pre-defined, secure functionality to create complex data collection and delivery solutions, leaving more time to develop custom capabilities unique to requirements.
To do that, we will explore the development of Drupal 9 and its core features.
---
This is a preview of the Drupal 9 Essentials Refcard. To read the entire Refcard, please download the PDF from the link above.