5 Reasons to Choose Microsoft Azure Cloud for Your Enterprise
DZone 's Guide to
5 Reasons to Choose Microsoft Azure Cloud for Your Enterprise
If you're in the market for a cloud service provider, consider Microsoft Azure first.
Join the DZone community and get the full member experience.
Join For Free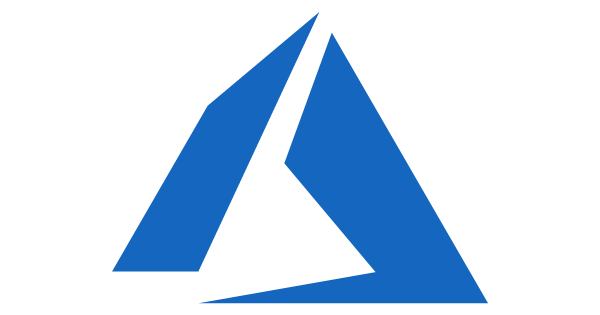 Enterprises across all industries, sizes and geographies have been tapping into the power of the cloud. Gaining widespread use over the last few years, cloud computing has made it easier for businesses to get an edge in the digital age. Gartner survey predicts cloud computing as a $300 billion business by 2021. More and more companies are recognizing the business advantages of cloud computing and leveraging it to run their organizations efficiently, better serve their customers and increase profit margins.
Cloud computing boosts cost efficiency, promotes collaboration, aids disaster recovery, increases mobility and provides flexibility for businesses. If you are planning to migrate your virtualized workload to the cloud, then it is crucial to choose a Cloud Service Provider (CSP) that can best match your business, operational, security and compliance needs.
With a myriad of CSPs available, it would be a tough task to single one out. The big players in the cloud service sphere include Amazon Web Services (AWS), Microsoft Azure, and Google Cloud Platform (GCP). AWS, launched in 2006, was the first companies to provide a pay-as-you-go cloud computing model for its customers. Soon Microsoft and Google followed the lead by launching Windows Azure (which was later renamed to Microsoft Azure) and Google Cloud Storage in 2010.
Survey reports show that the annual growth of Azure and GCO exceed that of AWS by nearly 2X. If you are planning for a cloud migration, then Microsoft Azure should be at the top of your list, as this cloud platform has made significant advances over the years. According to the data published by different sources, it is estimated that 57% of fortune 500 companies use Azure as their CSP. Moreover, Azure holds 29.1% of application workloads in the public cloud.
Why are enterprises entrusting their business data and applications with Microsoft Azure cloud storage? What makes them a favored choice among businesses? Here are a few reasons.
1. High Availability
Compared to any other cloud service provider, Microsoft has a vast global footprint. Larger number of data centers located across the globe ensures greater redundancy. High availability of Azure cloud storage facilities makes it easier for businesses to migrate their data and applications where they want it to be. This global expansion of Microsoft cloud platform makes it possible to offer a service level agreement (SLA) of 99.95% for its customers.
2. Infrastructure-as-a-Service (IaaS) and Platform-as-a-Service (PaaS) Capabilities
Microsoft Azure hosting provides an enticing combination of IaaS and PaaS services, which enables enterprises to deploy simple VMs (virtual machines) or full application stacks across a cloud environment. IaaS models of Azure allow the developers to access, monitor and manage remote data center infrastructure whereas PaaS provides a framework for developers to develop, test and deploy customized applications quickly.
3. Security
Microsoft guarantees the best security and protection for all the data held on the Azure cloud. In addition to its standard security model of Detect, Assess, Diagnose, Stabilize and Close, the cloud platform also meets international industry-specific standards such as ISO 27001 and HIPAA. Leveraging its decades of enterprise software experience, Microsoft always make it a point to improve its security offerings of Azure. Not only is it the most trusted cloud platform by U.S government institutions, but Azure also meets a number of country-specific standards such as UK's G-Cloud and Australia's IRAP. What is more is that it is the first CSP to embrace the new international standard for cloud privacy — ISO 27018. Multi-level protection, multiple compliance certifications, cybersecurity controls and threat mitigation practices of Microsoft Azure management ensures a higher level of security within the cloud environment.
4. Scalability and Flexibility
Scalability is a crucial attribute of a cloud service provider and Azure is no exception. Flexible structure of Azure makes it easy to scale up the data storage capabilities dynamically. Moreover, performance-efficient storage services in Azure cloud helps businesses to integrate data and processes at cloud scale. Businesses can also take advantage of machine learning functionality, cognitive services, data processing capabilities and Internet of Things (IoT) capabilities to develop, test and launch new web applications.
5. Cost-Efficiency
Microsoft Azure offers a pay-as-you go payment plan that allows businesses to manage their budgets efficiently by only paying for the services they have used in each billing cycle. Before migrating to the cloud, enterprises need to spend money on hardware and maintenance burdens which amounted to major payroll overhead. With the customer applications and internal apps launched in cloud, it cuts down the IT administration costs by head-turning percentages.
These are only some of the many beneficial features of Microsoft Azure which makes it one of the forerunners in the cloud services market. What do you think about Azure as a cloud partner? Share your thoughts with us.
Topics:
azure ,azure cloud ,azure cloud governance ,azure cloud management ,cloud computing ,cloud infrastructure ,cloud service providers