A Rapid Overview of ISA-88 and How It Aligns With ISA-95 and IIoT Platforms
ISA-88 is a long-standing standard for managing batch processes, while ISA-95 is focused on defining the progressive complexity of information expected to be available.
Join the DZone community and get the full member experience.
Join For Free
ISA-88 is a long-standing standard for managing batch processes, while ISA-95 is focused on defining the progressive complexity of information that is expected to be available at each layer.
Often, interconnect between the two standard definitions and further the evolving IIOT platform definitions cause some degree of confusion as manufacturing firms grapple with defining and shaping their IT strategies and new tech/platform/apps adoption frameworks.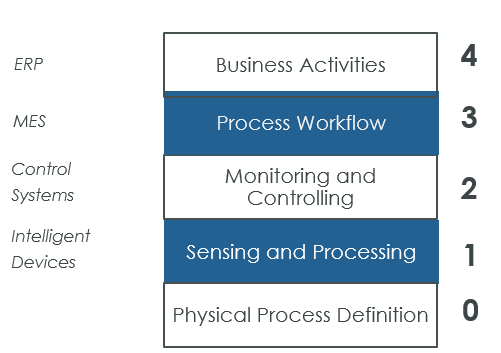 Figure 1: ISA-95
As can be seen in Figure 1, the ISA-95 standard mainly concerns itself with what kind of, and at what granularity, data can be extracted and processed into actionable information and insights. The progressive stages allows differentiating between :
1. Monitoring and Control of equipment/Assets and Enterprise/business functions.
2. Process or Workflow Control and Automation and Asset/Equipment Control.
3. Enterprise/business functions and Process/Workflow Control and Automation.
Which summarizes the logical separation between ERP, MES, and Process Control platforms/apps.
ISA-88, on the other hand, focuses on batch process execution. It defines which specific process workflows and sequences need to get executed where.
First, the which part: Process definitions will be organized hierarchically: namely, the Stage, Operation and Phase respectively. This is a structured representation of the transformation, which is expected to be performed on process inputs in order to deliver expected outputs.
Then come the recipe definitions, which map back to process definitions (which operation at what stage in which process). A recipe definition basically carries a 'Formula' and a 'Status' indicating whether it is approved for use. The formula:
1. Takes raw materials/intermediate produce as inputs.
2. Applies specified/configured process parameters such as setpoints and thresholds.
3. Outputs the intermediate/end-products.
The concept of inheritance is applied to these definitions as they descend from abstract/generalized forms to increasingly specific ones as they become applicable (to location hierarchy), as depicted in Figure 2: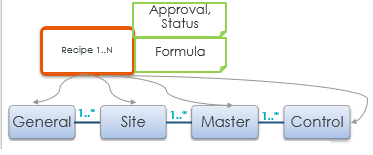 Figure 2: Recipe and Inheritance
The where part is covered in the location hierarchy as below in Figure 3. This is again fairly logical:
Enterprise > Sites > Area > Cell > Units

Figure 3: Location Hierarchy
To summarize, ISA-88 is concerned with what to do where and how and how such can be transferred or replicated elsewhere, while ISA-95 is about functional/logical separation of capabilities and corresponding information that can be obtained or derived for actionable insights.
Now, where does IIoT come in?
IIOT platform capabilities map to connectivity and data extraction across ISA-95 layers as new assets are digitized and plugged in to contribute information and related to lifecycle, diagnostics, and performance. IIOT platforms typically come in with adapters and connectors that extend across (ISA-95: L1, L2, L3, and L4) to extract and present information on real-time dashboards.
But its core functionality is essentially about plugging devices, assets, equipment, machines, sensors, etc., irrespective of protocols such asset/equipment support and then extracting, transforming (as needed), and analyzing such information to present actionable insights.
In ISA-88 world, the mapping will be at the unit/equipment level, where unit/equipment modes and states of operation, along with events and actions such as manual interventions by Operators, can be reported (either always or based on certain conditions) for effective process control and automation. See Figure 4.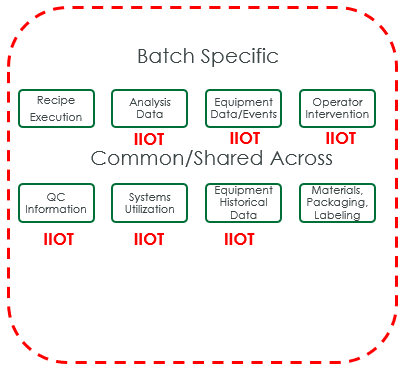 Figure 4: ISA-88 and IIoT
Topics:
iiot,
manufacturing,
digital,
execution,
system
Opinions expressed by DZone contributors are their own.