Escape Room [Comic]
DZone 's Guide to
Escape Room [Comic]
Escape rooms are popping up everywhere nowadays. But, if you're looking for a dev-themed escape challenge, then you need look no further than this special text editor...
Join the DZone community and get the full member experience.
Join For Free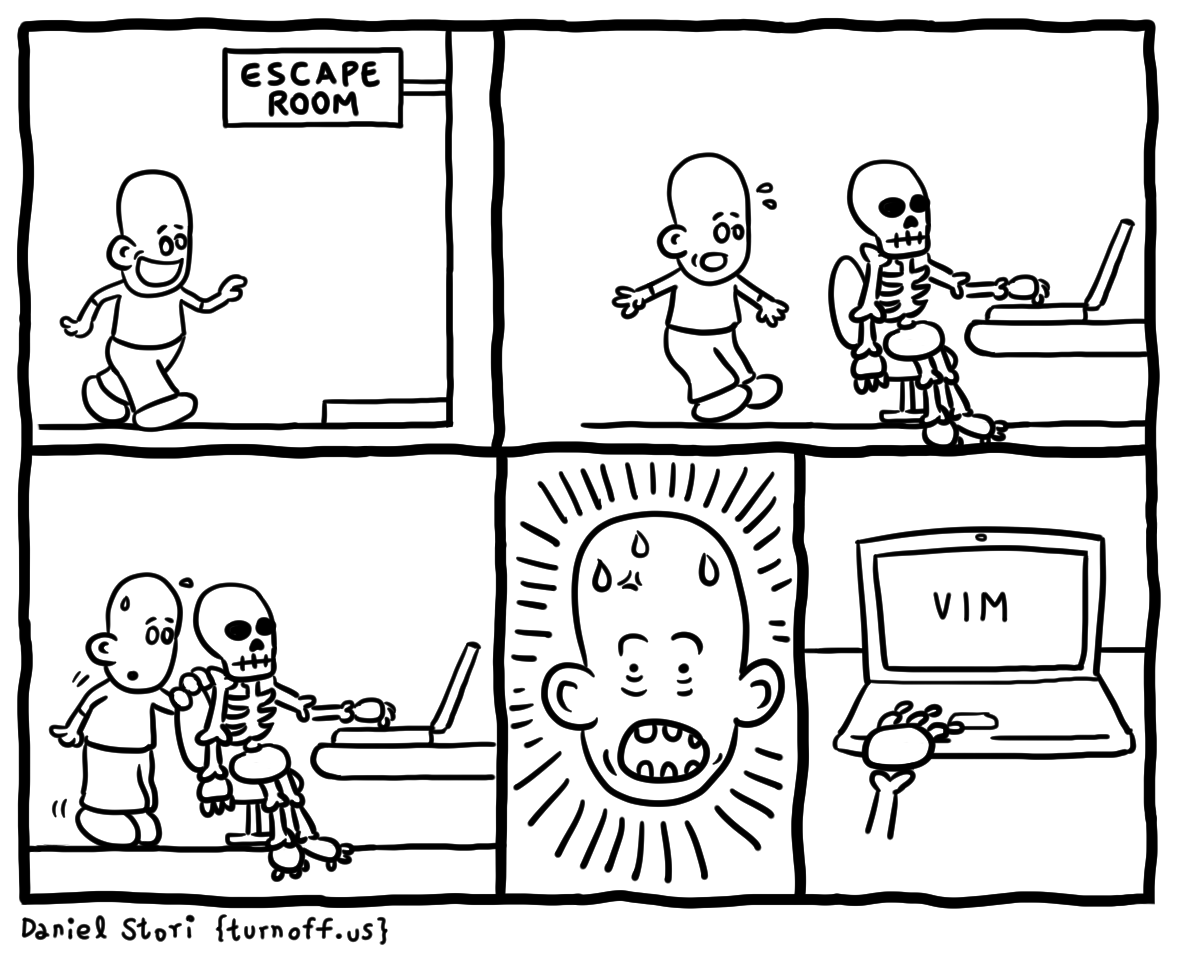 Topics:
comic, devops, linux, vim
Published at DZone with permission of Daniel Stori , DZone MVB. See the original article here.
Opinions expressed by DZone contributors are their own.