We are all attracted to Redis for its performance, and to most people's knowledge, Redis performs typically at around 55000-75000 ops/sec all with sub-millisecond response latency.
With Redisson PRO, we managed to push the limit to a much higher level at around 100000-213000 ops/sec while maintaining the latency in the same sub-millisecond level.
In order to gauge relative performance, we present the results in comparison with the most popular Redis Java client — Jedis.
Redisson PRO provides superior performance for all Redis commands with exception of blocking commands. We have chosen a few most commonly used commands for comparison: HSET, RPUSH, SADD, SET, and INCR.
Payload size: 6 bytes.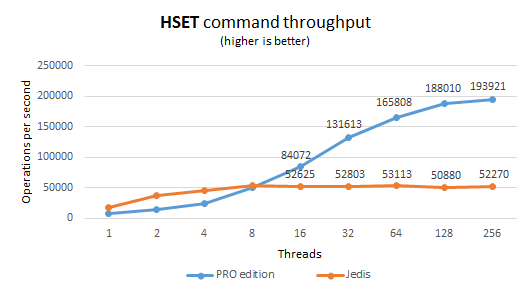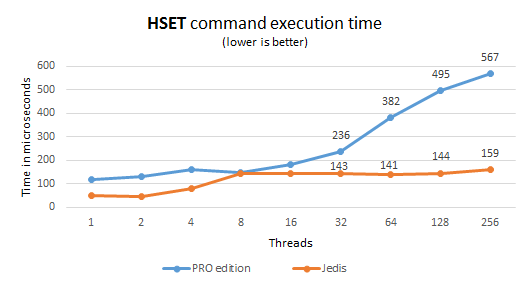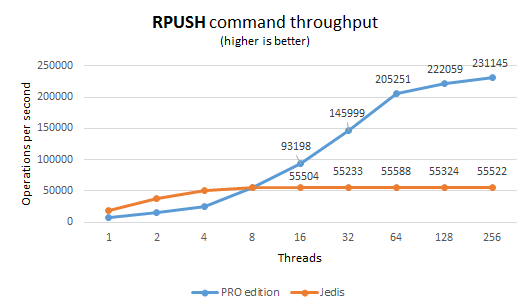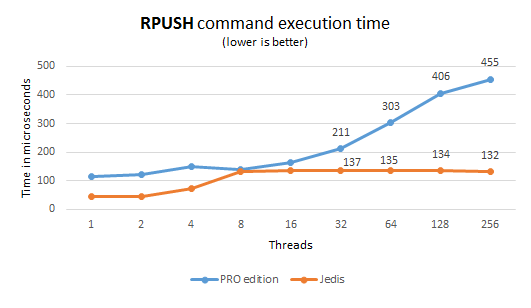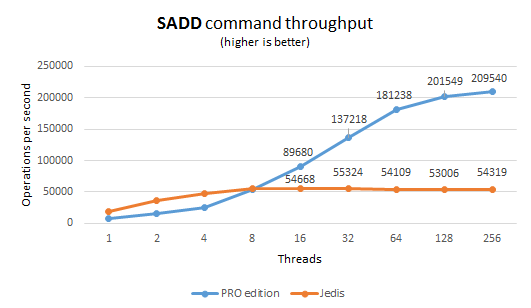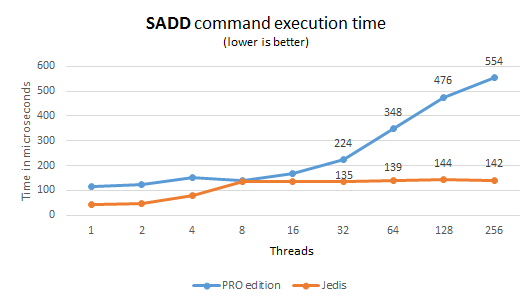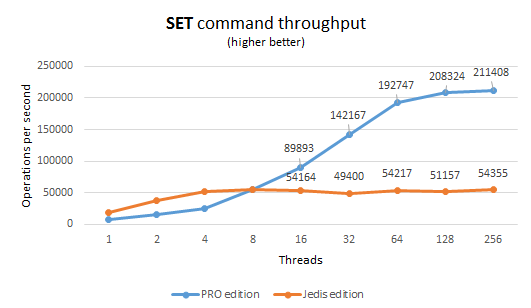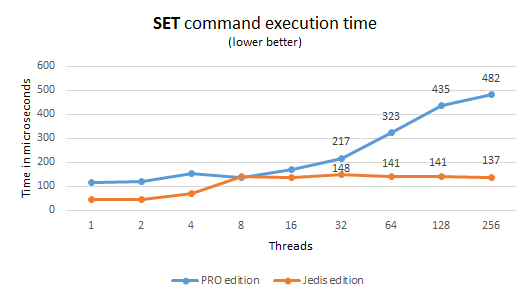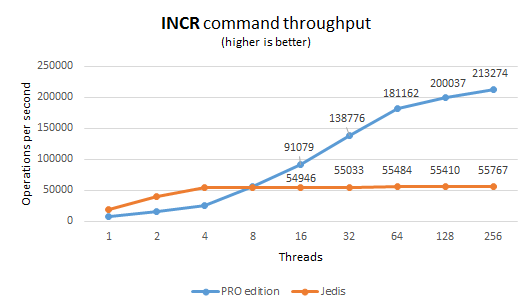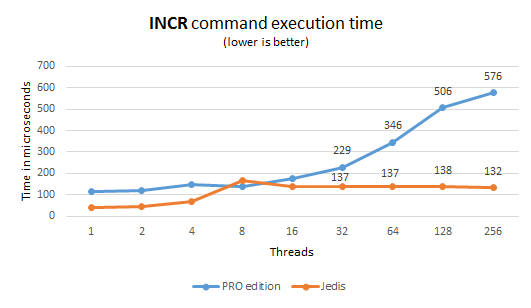 Note: Benchmark tests connected to a single Redis instance ran on the same machine: Core i7 3612QM with 16Gb
Summary
The provided benchmarks have clearly shown that Redisson PRO is a perfect companion for throughput and latency sensitive systems. Redisson PRO is able to utilize available system resources in a much more efficient way than Jedis.