The Future of IoT: 15 Trends to Expect in the Forthcoming Time
DZone 's Guide to
The Future of IoT: 15 Trends to Expect in the Forthcoming Time
15 trends from the world of IoT which will help you to get deeper insights into Internet of Things. Check this interesting article now!
Join the DZone community and get the full member experience.
Join For Free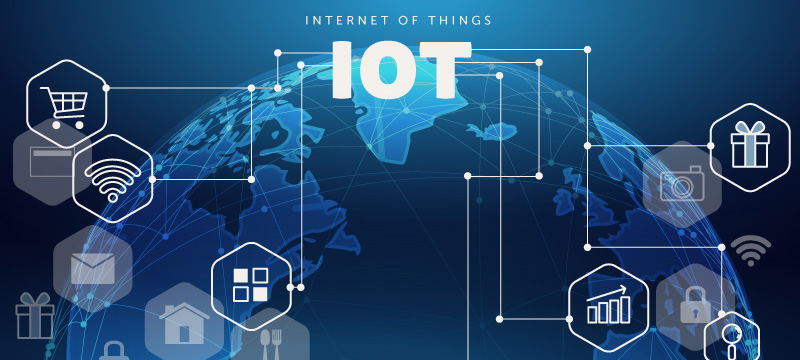 As we look forward to 2020 and begin to understand the impact 5G will have across all industries, the implementation of IoT solutions will play an increasing role across business applications and throughout the community. Even though some common IoT current trends are quite visible across all the industries, the industry-specific foresight should not be ignored. The Internet-of-Things technology is steadily growing, and therefore IoT trends are something that always needs to be watched out for and kept pace with.
In this blog, we will discuss the top IoT trends that you can expect in 2020. Let's have a glimpse at these IoT trends in 2020 that will change your life.
Top 15 IoT Trends to Watch in 2020
It's important to figure out major trends for the year 2020 before coming up with IoT business ideas. We've gathered the most current IoT trends to assist you to recognize the full knowledge of IoT business opportunities. So, let's check them out:
Advancements in Edge Computing
The reduction in cost and the increased power of the devices used in the IoT makes it likely to use the enhanced computing power of the devices to process data collected on the edge and allow huge bandwidth profits. Besides, in many cases, it secures greater compliance with privacy laws.
5G Networks Across the Industries
5G networks in 2020 will continue to be used across different industries around the world. This, in turn, will be a helpful factor prompting an increase in the number of IoT devices. The use of 5G will make it viable to control even a broader range of devices remotely via applications.
Together, IoT and 5G are setting infrastructure for smartphones and tablets, as well as wearables, medical devices, and vehicles. This evolution of a 5G-powered IoT system will fuel the development of the smart city, improve healthcare operational performance, and benefit the production industry.
Blockchain for IoT Security
Blockchain is one of the fundamental IoT technology trends as for today. The interchange of money and data between IoT devices in a secure way is becoming possible once the blockchain technology provides them with a mere infrastructure for doing so. Hence, the transactions performed on the blockchain are completely secured.
Blockchain technology has been applied by many financial & governmental organizations, entrepreneurs, customers, and manufacturers. This is one of the most famous IoT trends that will bring great variations in the field of technology and encourage its advanced application to build technical devices.
Augmented Reality (AR) and IoT
The bond between IoT and augmented reality (AR) keeps getting deeper. While IoT fills a gap between physical assets and digital infrastructure, AR drives digital components to real life. That's great teamwork.
AR and IoT have a big future in healthcare. For example, surgeons can use an application composed to rebuild a body part in 3D along with devices measuring necessary stats in a real-time mode. All these could make complicated procedures easier for surgeons and more secure for patients.
IoT Security
Security stays a major matter for those developing and using IoT solutions today. It is visible that this will be an operation in which investment and the research of the required countermeasures will be a growing trend this year and in the years to come. Many experts also witness how the use of blockchain could be a solution to gain higher security in the IoT.
IoT security will be a higher priority in order to create IoT based mobile app development safer and secure. By this year, the changes are the most expected thing to be made.
Global Connectivity
Despite the transmission technology used to gather data from sensors and then process them, solutions to promote processes of international or global reach such as asset tracking and management in food, manufacturing, or medical applications lack quick and always-on connectivity to assure consistency and process security. Something that network provider will have to deal with and resolve during the year that has just started.
Better Data Analytics
Increased selection of IoT solutions results in expanded data collection and transmission of all kinds of data. Better data analytics help to obtain essential and valuable insights.
Managing and analyzing this data serves the real added value that IoT can cause. Data analysis, Machine Learning, and Artificial Intelligence will hence play an increasingly significant and crucial role. These trends will not only provide effective processes to accomplish tasks but also support in making our lives easier and more convenient.
Prime focus Shift to Industrial IoT
The manufacturing industry has now recognized that predictive maintenance, energy, and resources management solutions are growing productivity, allowing greater optimization of devices and processes, diminishing operating costs, and enhancing operator safety.
With the center expense of using the technology falling, we may well see IoT being employed to resolve problems in farming, transport, telecommunication, and insurance.
The Popularity of Smart Home Devices
The growing grace of smart home devices using IoT is hard to refuse even by those who first rejected the technology of smart homes and later admitted them as a blessing.
The voice-recognition algorithms are now enough reliable and performing. So, the devices provided with voice user interface are spreading quickly, thanks to its affordable costs. Their common distribution serves an important operator in the selection of home automation and smart home solutions as these devices can become the access hub for loads of services suitable for any home environment
Unified Integration Framework
Lack of the unified IoT framework is something that IoT has faced as a challenge while interacting with the industries. To cause any project a success, it is important that the proper project management skills, systematic approach, and a great methodology are performed. For this, a basic shared platform to strategize plans and activities is needed by the companies.
The companies have received no central shared platform. All the IoT Trends we have mentioned before including a unified framework because this is the only way to keep the industries safe and secure.
Smart Cities to Become Mainstream
In the city environment, the services that people use can be significantly progressed, thanks to the IoT solutions now available on the market. Pioneer cities in this area are revealing how much value the Internet of Things is creating and many other cities are since following their example. Therefore, the smart city will surely become mainstream in 2020.
The integration of IoT with responsive cities will bring likable benefits for all. It will cover a track by providing ways for sustainable growth. It will also ensure reduced traffic obstruction and improved security within the city.
Healthcare Industry Enfolds IoT
Another interesting state of applying IoT devices is the digitization of healthcare. Healthcare devices well configured with IoT makes it more accessible to observe the health status of the patients. It as well helps doctors too.
With wearable devices, consultants can easily speak to patients and get doctors on your doorstep using some interactive mobile healthcare apps. Access to healthcare can be an easier and diverse process. The field of healthcare that encompasses IoT is highly encouraged.
Predictive Maintenance Boost Up by IoT
Another important among all the other IoT app trends in 2020, predictive maintenance will assist homeowners to know about the damages and leakages in their homes. This will prevent homes from disasters and aid in the maintenance of the same. IoT has not only reached its benchmark in the technological world but also has entered our house to fix our personal problems with smart solutions.
In the future, we would see home care offers as a contract service. They would take care of issues whether you are present or absent. Currently, various home insurance companies perform the services as they are conscious of the nature of smart sensors and various other connected devices that are affected by IoT trends.
Energy and Resource Management
Energy and resource management would also be affected by adding IoT. Energy management is reliable on the knowledge of the value of consumption. Integrating products and devices with IoT technology trends would benefit from saving energy and resources by notifying the consumption of data and its usage hours.
This would make the life of people more carefree and comfortable. Push-notifications can be attached for sending notifications with the smartphones when the energy threshold will exceed.
Cloud Computing
Data protection is going to be one of the most essential security trends. To have a device that is already a connection to the internet can be harmful in many ways, and the use of spyware can instantly get your personal information.
Infrastructures for smart homes, autonomous vehicles, and wearable devices are going to have the record of the hackers, robbers, etc. Also, private data is also sold for many purposes and this is where cloud computing can serve to build up the future of IoT.
Final Thoughts
We hope you liked reading about the latest trends of IoT and want to grasp its potential for your business growth. Thus, in short, IoT is not executed in one go. It is an incremental process that gives influence to nearly universal digital transformations.
IoT trends 2020 vows to put a spotlight on both consumer and industrial fields to prove that the future has already begun and the technology will keep transforming our lives. And soon IoT will hit all phases of people's lives from the industry level to every household. As we discussed in this blog, the Internet of Things (IoT) will bring the world closer and make it well-to-do in every sense.
Topics:
ai, internet of things, iot, iot security, iot trends, trends 2020
Opinions expressed by DZone contributors are their own.