Top 4 NoSQL Databases [Infographic]
DZone's Guide to
Top 4 NoSQL Databases [Infographic]
The devs of DashBouquet have used MongoDB, Cassandra, Elasticsearch, and Couchbase and have outlined their thoughts in an infographic.
Join the DZone community and get the full member experience.
Join For Free
Compliant Database DevOps and the role of DevSecOps DevOps is becoming the new normal in application development, and DevSecOps is now entering the picture. By balancing the desire to release code faster with the need for the same code to be secure, it addresses increasing demands for data privacy. But what about the database? How can databases be included in both DevOps and DevSecOps? What additional measures should be considered to achieve truly compliant database DevOps? This whitepaper provides a valuable insight. Get the whitepaper
This is a brief overview and infographic of the most popular NoSQL databases that are worth your notice. We've used all four (MongoDB, Cassandra, Elasticsearch, and Couchbase) in real-time, front-end development here at DashBouquet, and we've included best uses and support from that perspective and the server side.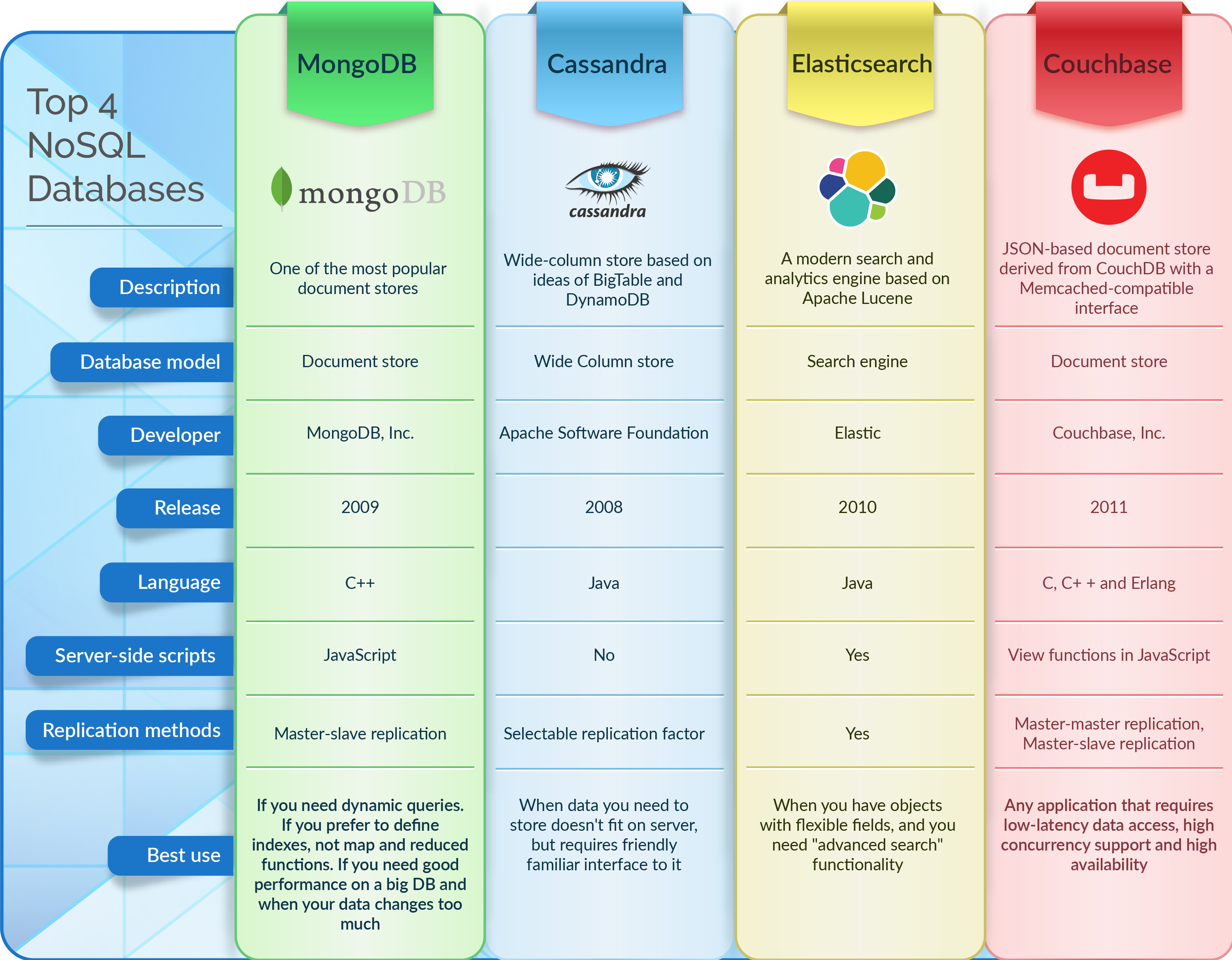 Compliant Database DevOps and the role of DevSecOps DevOps is becoming the new normal in application development, and DevSecOps is now entering the picture. By balancing the desire to release code faster with the need for the same code to be secure, it addresses increasing demands for data privacy. But what about the database? How can databases be included in both DevOps and DevSecOps? What additional measures should be considered to achieve truly compliant database DevOps? This whitepaper provides a valuable insight. Get the whitepaper
Topics:
nosql ,front end development ,database
Database Partner Resources
Database Partner Resources