Yet Another Story About JavaScript [Comic]
DZone's Guide to
Yet Another Story About JavaScript [Comic]
We've all been there before. One day, you're inspired to develop something incredible, and the next, you've just created another JavaScript framework.
Join the DZone community and get the full member experience.
Join For Free
Learn how error monitoring with Sentry closes the gap between the product team and your customers. With Sentry, you can focus on what you do best: building and scaling software that makes your users' lives better.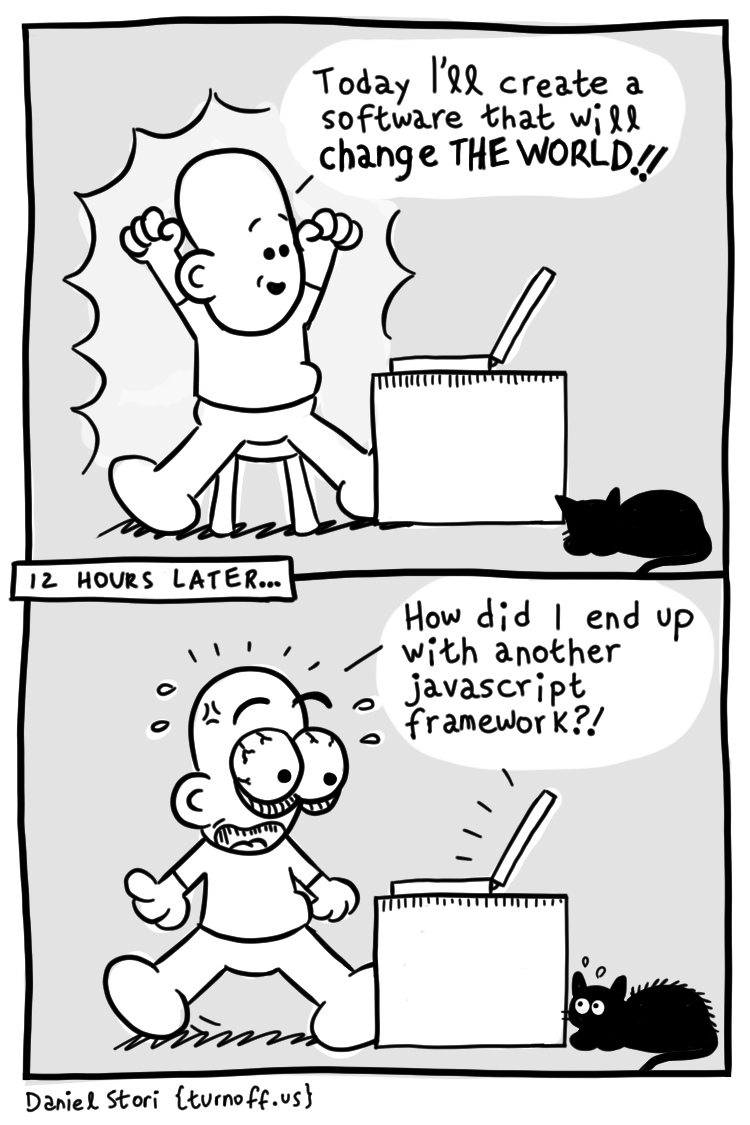 Topics:
comic ,javascript ,web dev ,javascript frameworks
Opinions expressed by DZone contributors are their own.
Web Dev Partner Resources
Web Dev Partner Resources