While supporting our customers we feel it would be convenient to have a cheat sheet so that everyone can look up the commands easily and avoid being overwhelmed by complicated documentation. This cheat sheet summarizes the basic usage and the purpose of each ZK MVVM binding command, saving you from having to memorize everything by heart.
To retrieve more information, you can always click on the link icon, which will lead you to the corresponding chapter of ZK MVVM Reference.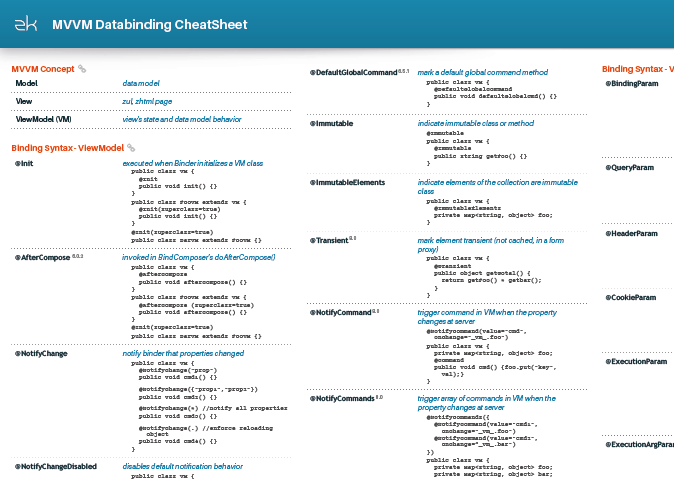 Printing Tips: The cheat sheet fits an A3 paper size. If your PDF reader has a "Poster" option in the Print menu, click on "Poster" and select an 88% size. It will then be printed out as two A4 sheets.