AI and War [Comic]
DZone's Guide to
AI and War [Comic]
I, for one, welcome our new AI overlords. Sure, there's no shortage of military use cases for AI, but wouldn't it just be easier to let AI pick our leaders for us?
Join the DZone community and get the full member experience.
Join For Free
Bias comes in a variety of forms, all of them potentially damaging to the efficacy of your ML algorithm. Read how Alegion's Chief Data Scientist discusses the source of most headlines about AI failures here.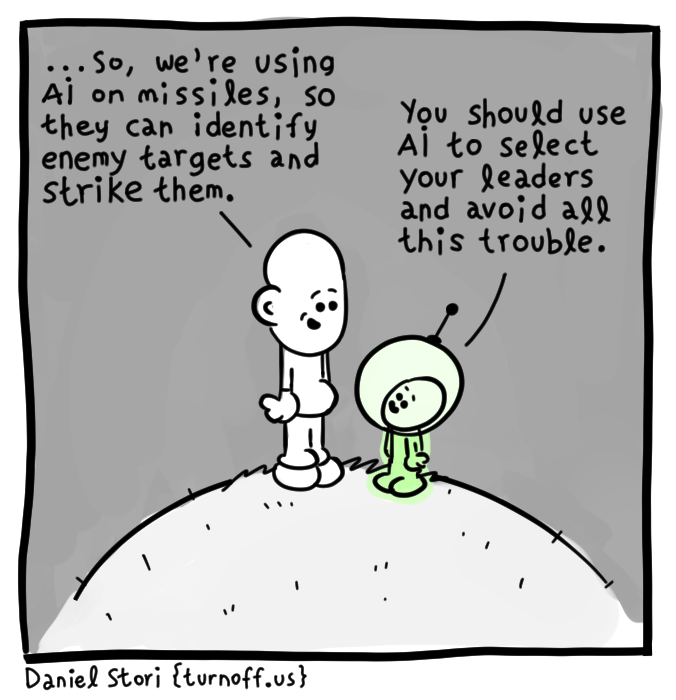 Your machine learning project needs enormous amounts of training data to get to a production-ready confidence level. Get a checklist approach to assembling the combination of technology, workforce and project management skills you'll need to prepare your own training data.
Topics:
comic ,ai ,artificial intelligence ,use cases
Opinions expressed by DZone contributors are their own.