AI and War [Comic]
DZone's Guide to
AI and War [Comic]
I, for one, welcome our new AI overlords. Sure, there's no shortage of military use cases for AI, but wouldn't it just be easier to let AI pick our leaders for us?
Join the DZone community and get the full member experience.
Join For Free
Insight for I&O leaders on deploying AIOps platforms to enhance performance monitoring today. Read the Guide.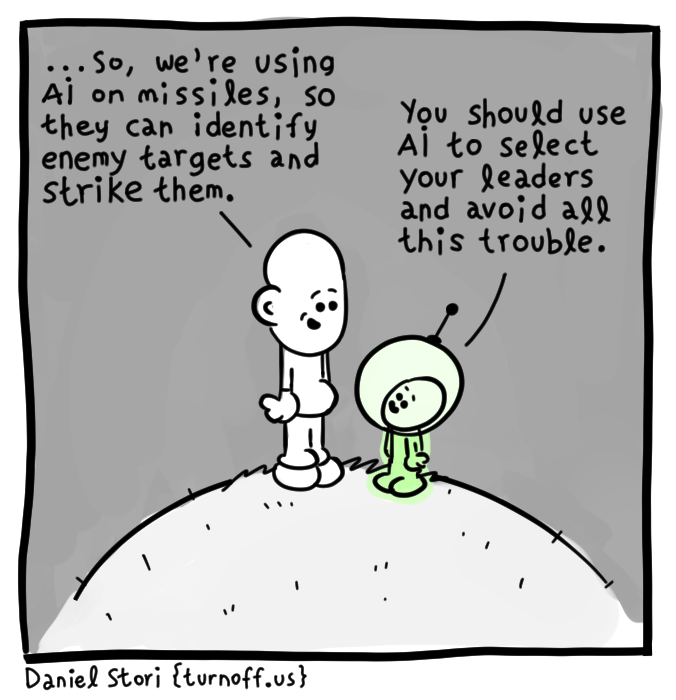 TrueSight is an AIOps platform, powered by machine learning and analytics, that elevates IT operations to address multi-cloud complexity and the speed of digital transformation.
Topics:
comic ,ai ,artificial intelligence ,use cases
Opinions expressed by DZone contributors are their own.