Introducing the OOM Killer [comic]
DZone's Guide to
Introducing the OOM Killer [comic]
Hey, don't blame httpd for the ASF logo (or is that the other way round?). But is it really less important than..well, anything else?
Join the DZone community and get the full member experience.
Join For Free
Bugsnag monitors application stability, so you can make data-driven decisions on whether you should be building new features, or fixing bugs. Learn more.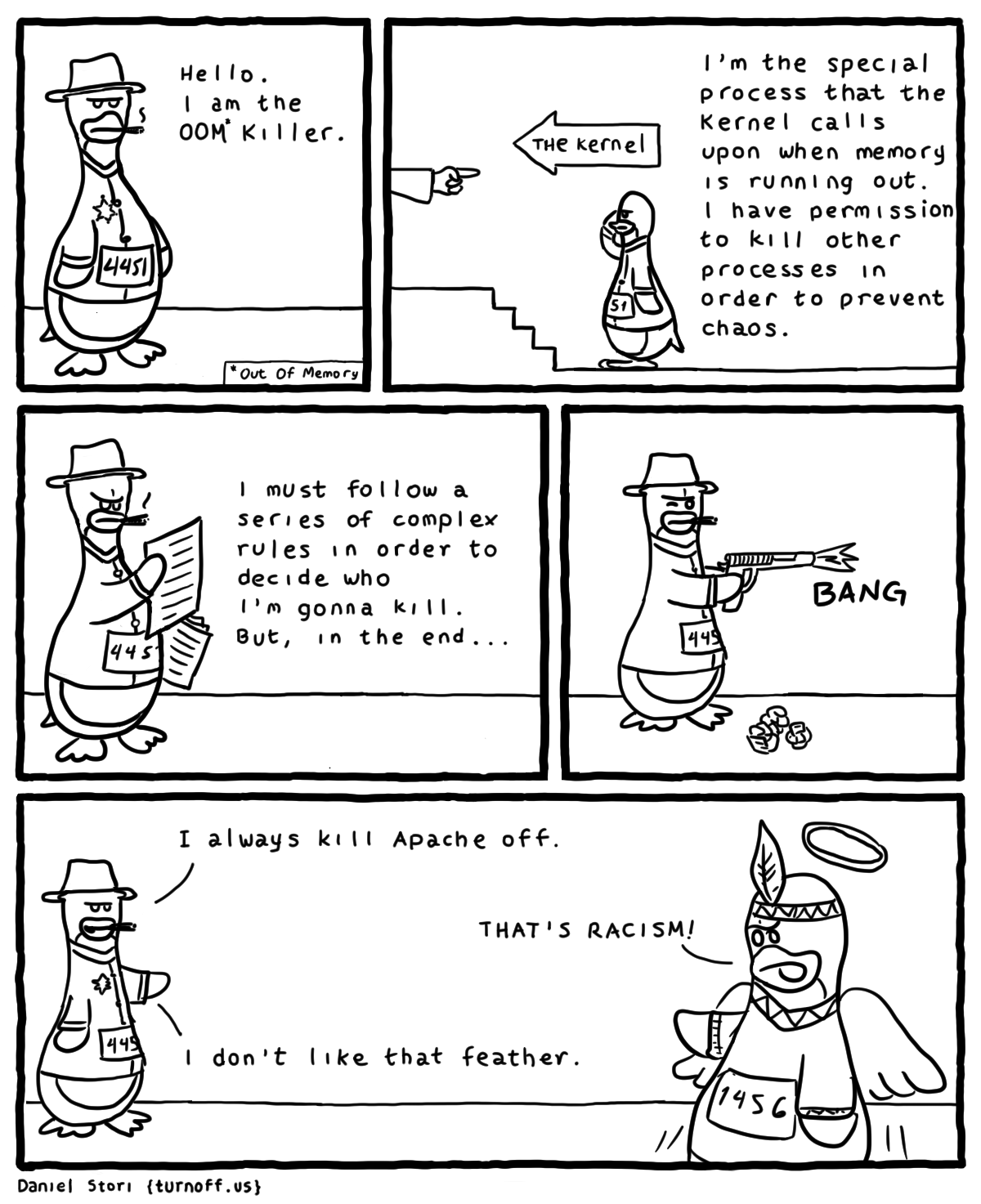 Monitor application stability with Bugsnag to decide if your engineering team should be building new features on your roadmap or fixing bugs to stabilize your application.Try it free.
Topics:
linux ,memory management ,kernel ,comic
Opinions expressed by DZone contributors are their own.
Web Dev Partner Resources
Web Dev Partner Resources