Linus Torvald's House [Comic]
DZone's Guide to
Linus Torvald's House [Comic]
Ever wonder what Linus Torvald's house looks like? Daniel Stori offers us a ''window'' into the modest lifestyle of the famed Linux creator.
Join the DZone community and get the full member experience.
Join For Free
Discover an in-depth knowledge about the different kinds of iOS hacking tools and techniques with the free iOS Hacking Guide from Security Innovation.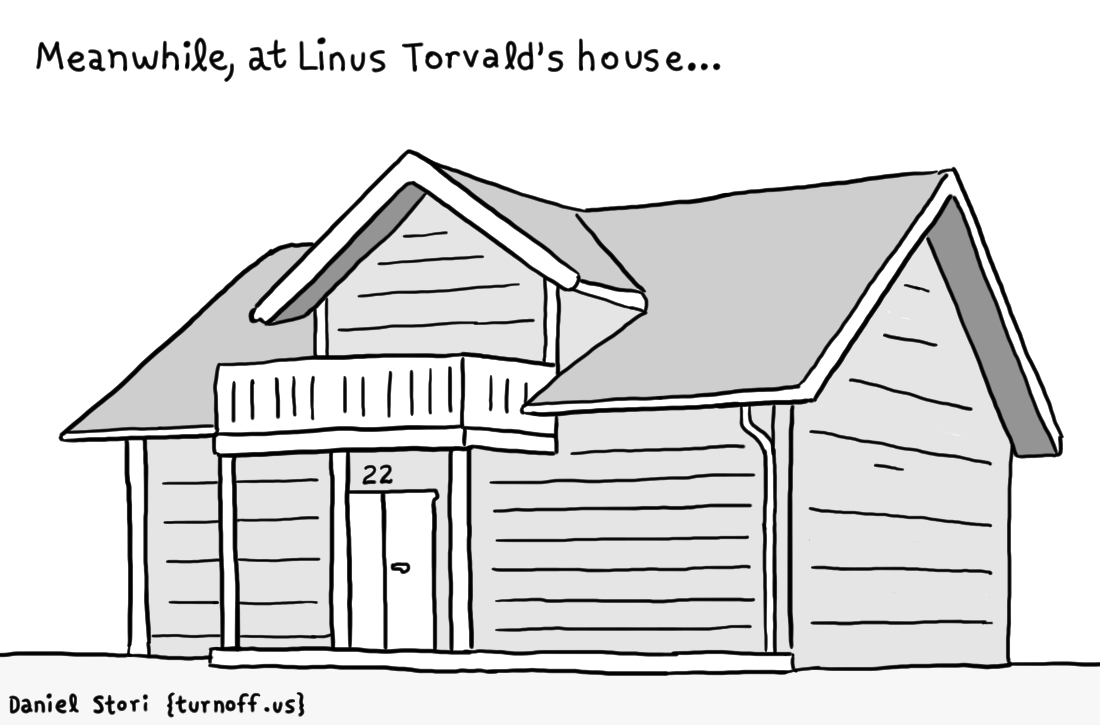 Learn about the importance of a strong culture of cybersecurity, and examine key activities for building – or improving – that culture within your organization.
Topics:
comic ,linux ,windows
Security Partner Resources
Security Partner Resources