The Depressed Developer 6 [Comic]
DZone's Guide to
The Depressed Developer 6 [Comic]
Daniel Stori gets a little Calvin and Hobbes with this one... not everybody sees things the same way.
Join the DZone community and get the full member experience.
Join For Free
How to Set Up Continuous Integration Pipelines with Drone on Ubuntu 16.04. Get the DigitalOcean detailed tutorial.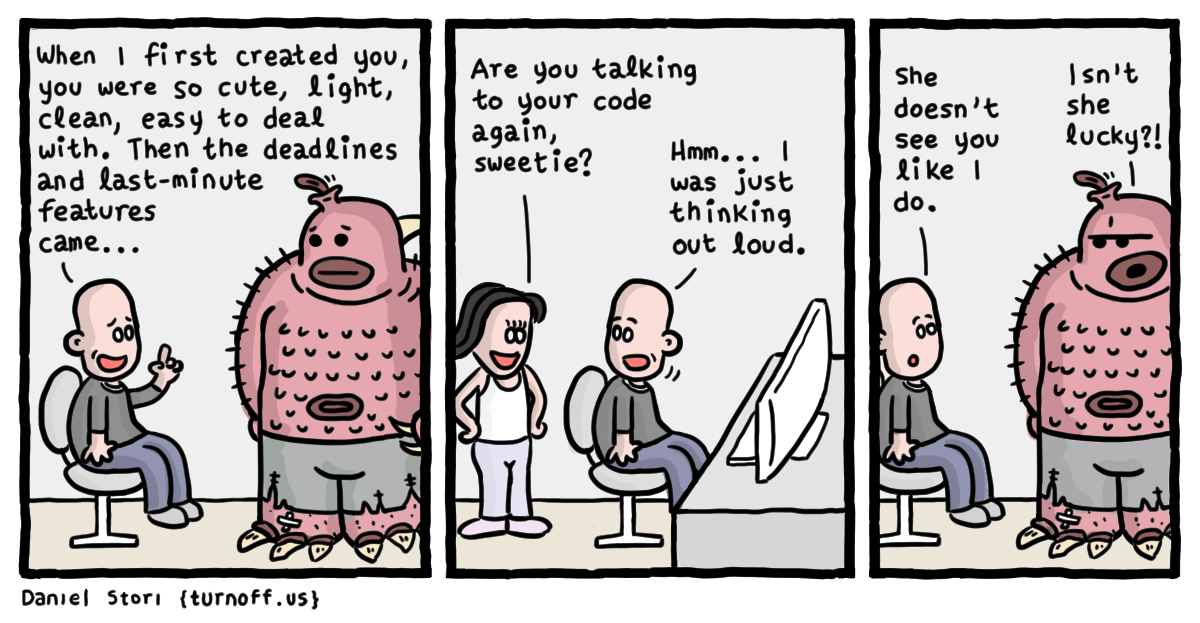 Published at DZone with permission of Daniel Stori , DZone MVB. See the original article here.
Opinions expressed by DZone contributors are their own.