The Real Reason To Not Use SIGKILL [comic]
DZone's Guide to
The Real Reason To Not Use SIGKILL [comic]
Give the kids a chance to leave the kernel in peace.
Join the DZone community and get the full member experience.
Join For Free
Managing a MongoDB deployment? Take a load off and live migrate to MongoDB Atlas, the official automated service, with little to no downtime.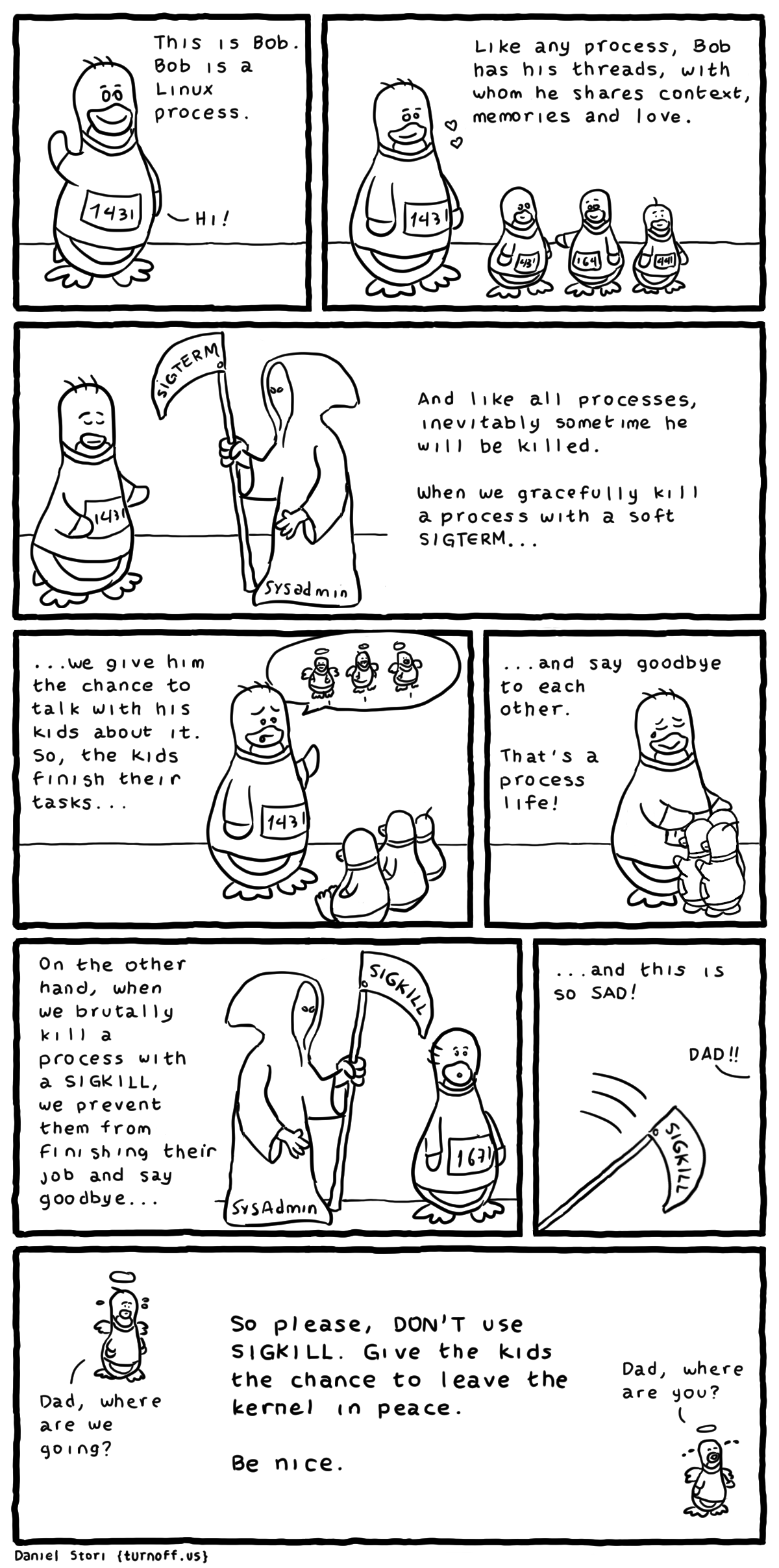 MongoDB Atlas is the easiest way to run the fastest-growing database for modern applications — no installation, setup, or configuration required. Easily live migrate an existing workload or start with 512MB of storage for free.
Topics:
linux ,thread ,process ,comic
Opinions expressed by DZone contributors are their own.