The Real Reason To Not Use SIGKILL [comic]
Give the kids a chance to leave the kernel in peace.
Join the DZone community and get the full member experience.
Join For Free
Easily build powerful user management, authentication, and authorization into your web and mobile applications. Download this Forrester report on the new landscape of Customer Identity and Access Management, brought to you in partnership with Stormpath.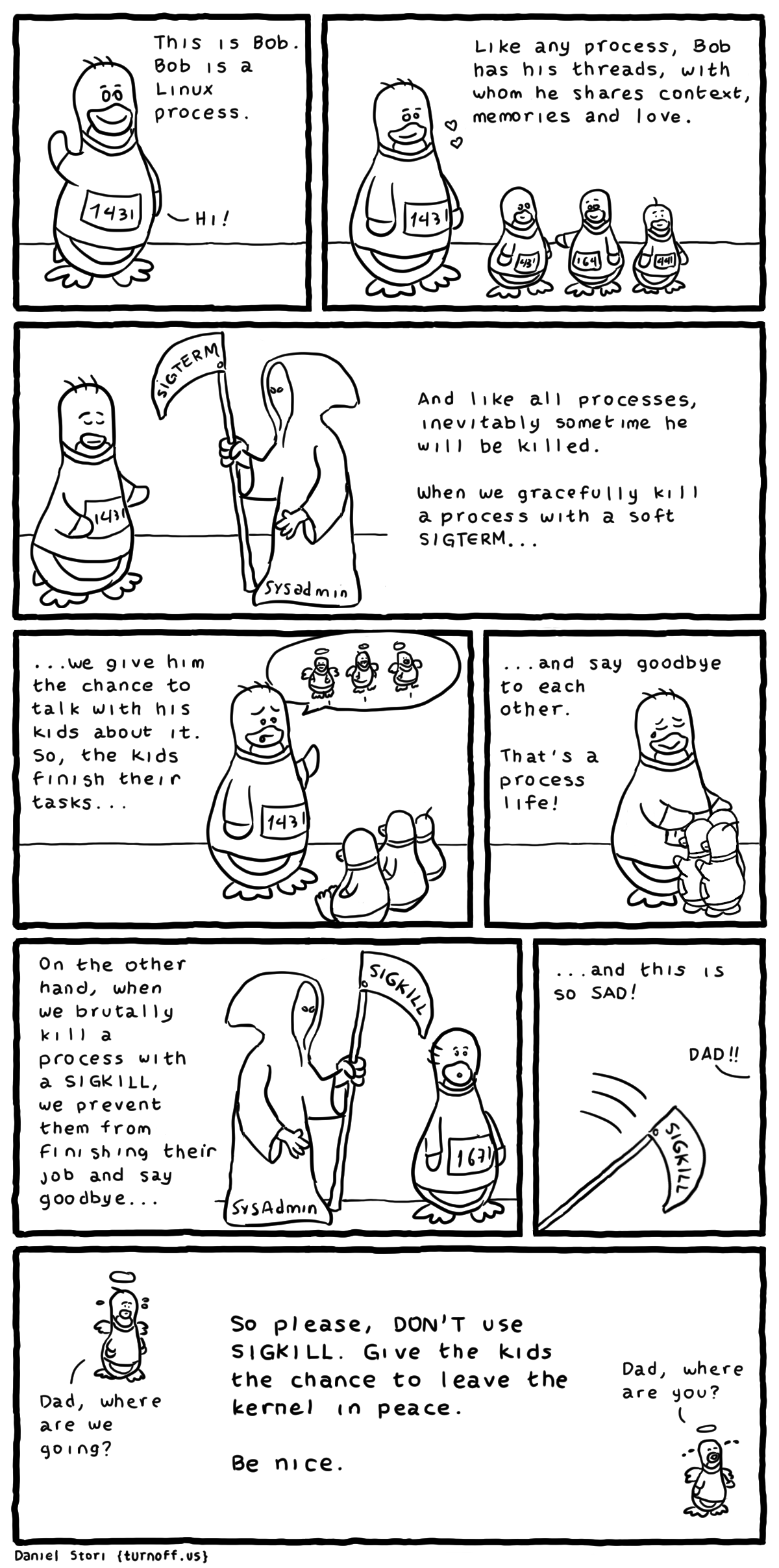 Building Identity Management, including authentication and authorization? Try Stormpath! Our REST API and robust Java SDK support can eliminate your security risk and can be implemented in minutes. Sign up, and never build auth again!
Topics:
linux,
thread,
process,
comic