Section 1
Mobile Validation
General Validation
Mobile web applications are built with the same foundational web technologies as desktop web applications. Therefore, any validation for web applications also applies to the mobile web. The World Wide Web Consortium (W3C) has several validators available at:
http://www.w3.org/QA/Tools/ These validators include: 1) the HTML Validator, to check the markup of webpages, 2) the Link Checker, to find and report broken links, and 3) the CSS Validator, to check the style sheets and their conformance to the W3C standards.
mobileOK Checker
The W3C has standards and best practices in place for mobile webpages, which are in sync with the mobile browser specifications for rendering webpages. To check whether a mobile webpage conforms to the W3C best practices, use the mobileOK checker tool at: http://validator.w3.org/mobile/.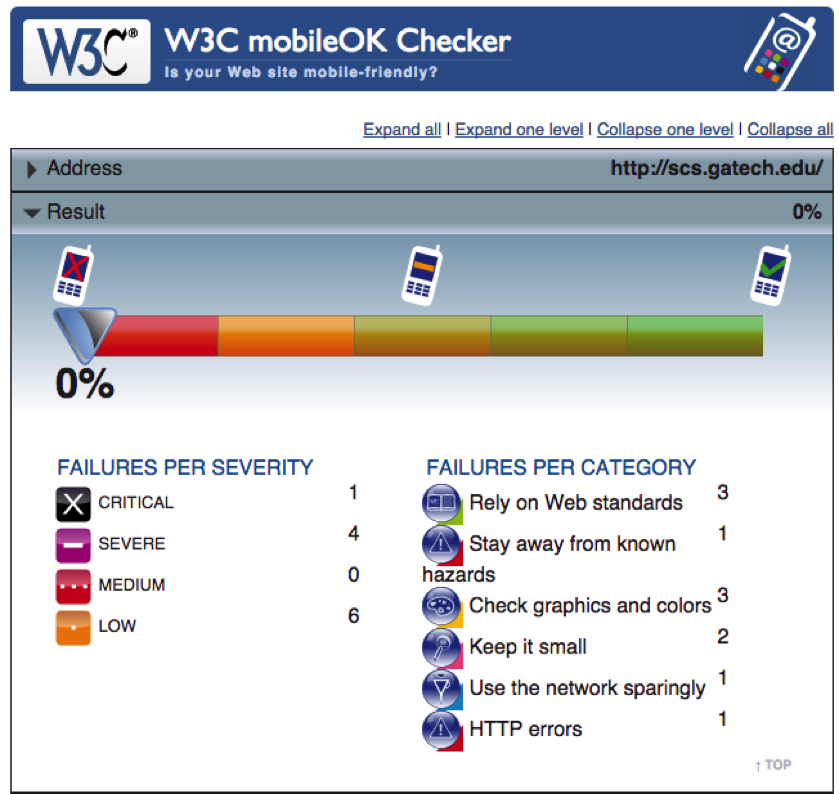 The tool not only reports failures for the checks performed, but also reports details, linking back to the W3C recommendation. This can be a good starting point to understand the issue and develop a fix for it.