How to Install Jenkins on Windows
How to Install Jenkins on Windows
Learn how to install the popular continuous integration and delivery tool Jenkins on a Windows platform for DevOps.
Join the DZone community and get the full member experience.
Join For Free
Jenkins is one of the most popular tools for continuous integration and continuous delivery on any platform. A Java application, Jenkins has many plugins for automating almost everything at the infrastructure level. The use of Jenkins has widely increased rapidly due to a rich set of functionalities, which it provides in the form of plugins. In this tutorial, we will show a step by step guide on how to install Jenkins on a Windows platform.
Let's get started.
First, you need to install JDK. Jenkins currently only supports JDK8. Once Java is running, you can install Jenkins. Click here to download the latest Jenkins package for Windows (currently it is version 2.130). Unzip the file to a folder and click on the Jenkins exe file.
Click "Next" to start the installation.
Click the "Change..." button if you want to install Jenkins in another folder. In this example I will keep the default option and click on the "Next" button.
Click the "Install" button to start the installation process.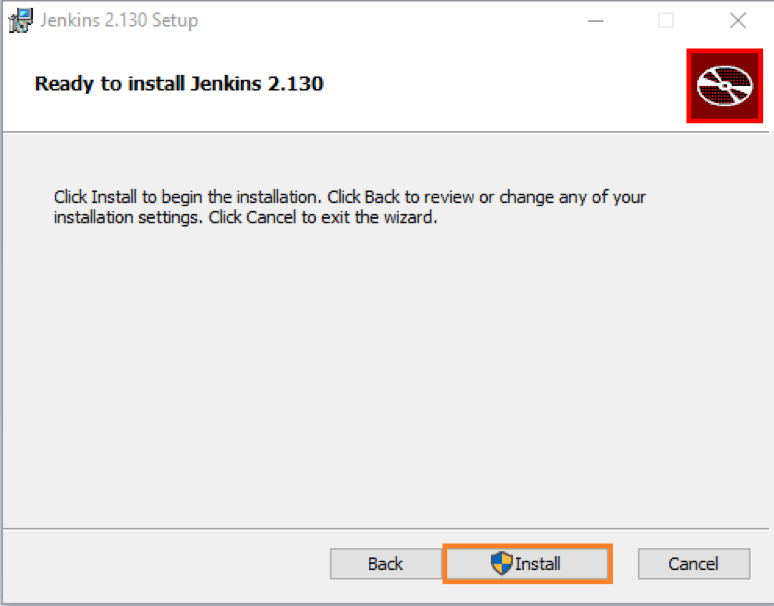 The installation is processing.
When done, click the "Finish" button to complete the installation process.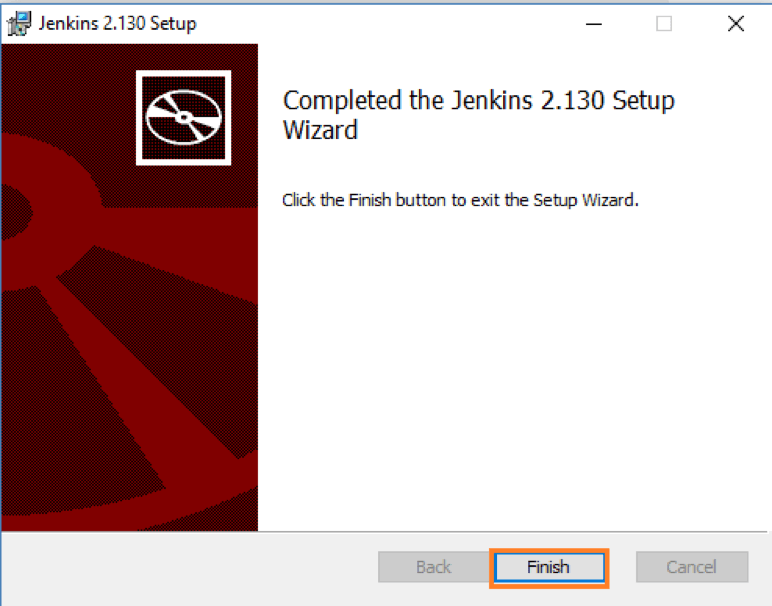 You will automatically be redirected to a local Jenkins page, or you can paste the URL http://localhost:8080 in a browser.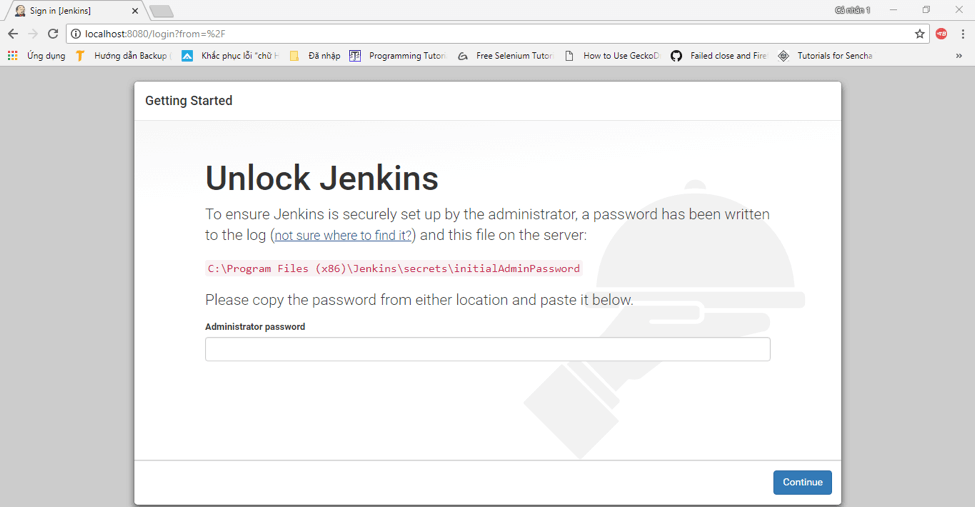 To unlock Jenkins, copy the password from the file at C:\Program Files (x86)\Jenkins\secrets\initialAdminPassword and paste it in the Administratorpassword field. Then, click the "Continue" button.
You can install either the suggested plugins or selected plugins you choose. To keep it simple, we will install the suggested plugins.
Wait until the plugins are completely installed.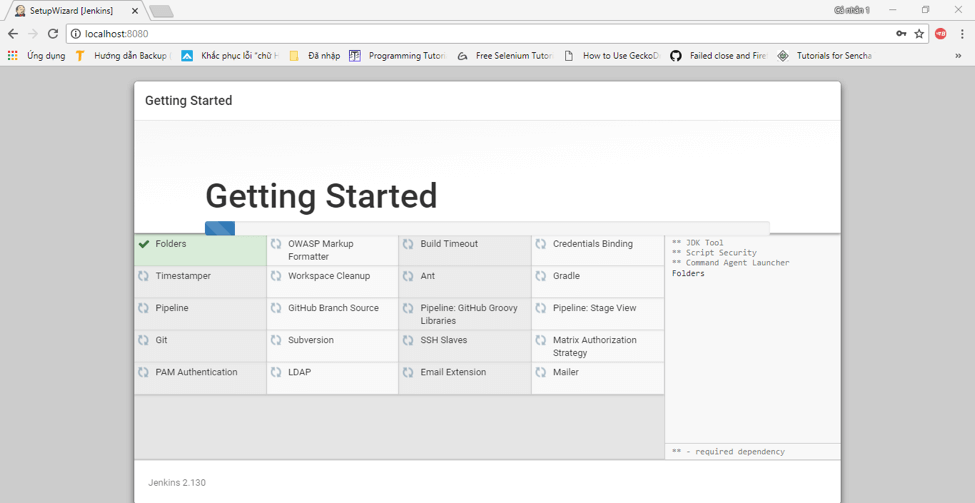 The next thing we should do is create an admin user for Jenkins. Put in your details and click "Save and Continue."
Click "Save and Finish" to complete the Jenkins installation.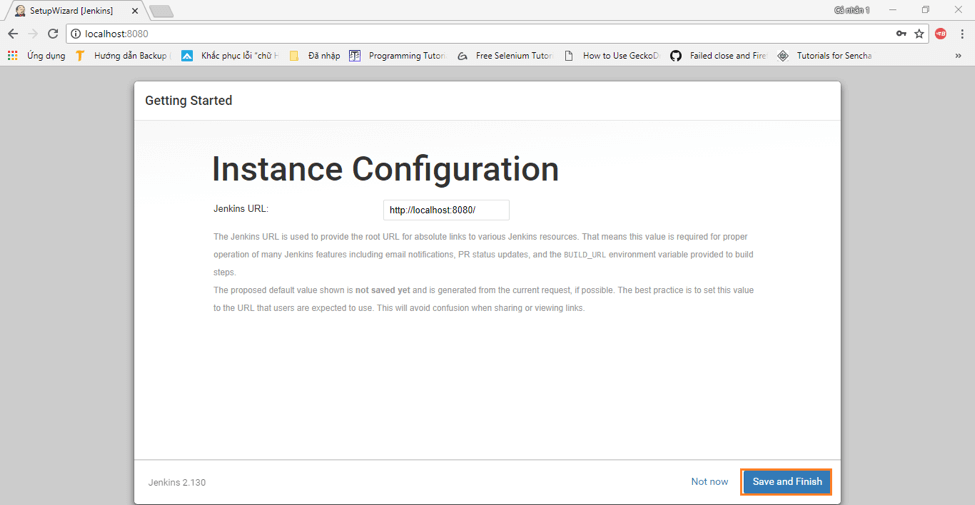 Now, click "Start using Jenkins" to start Jenkins.
Finally, here is the default Jenkins page.
You can now start creating your continuous integration pipeline!