Linux Zombie Processes [comic]
DZone's Guide to
Linux Zombie Processes [comic]
The more you think about it, the more a monolithic kernel seems just like a nuclear family.
Join the DZone community and get the full member experience.
Join For Free
Try Okta to add social login, MFA, and OpenID Connect support to your Java app in minutes. Create a free developer account today and never build auth again.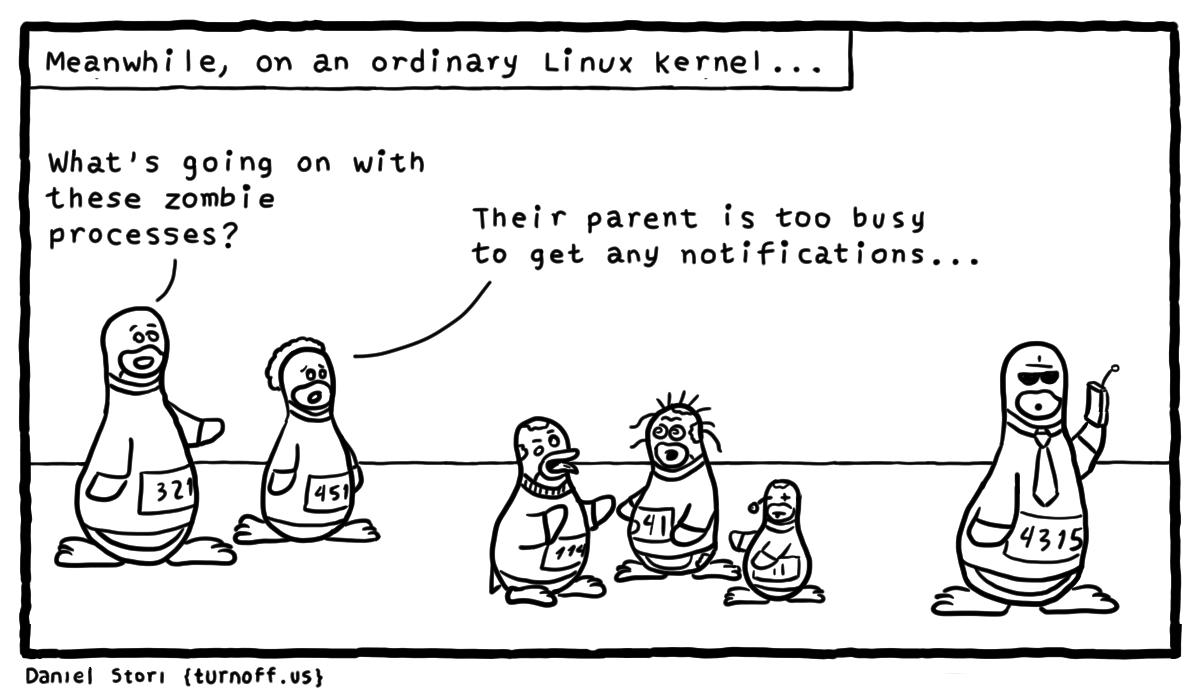 Topics:
linux ,kernel ,zombie ,comic
Opinions expressed by DZone contributors are their own.