Linux Zombie Processes [comic]
DZone's Guide to
Linux Zombie Processes [comic]
The more you think about it, the more a monolithic kernel seems just like a nuclear family.
Join the DZone community and get the full member experience.
Join For Free
Learn how to stop testing everything every sprint and only test the code you've changed. Brought to you by Parasoft.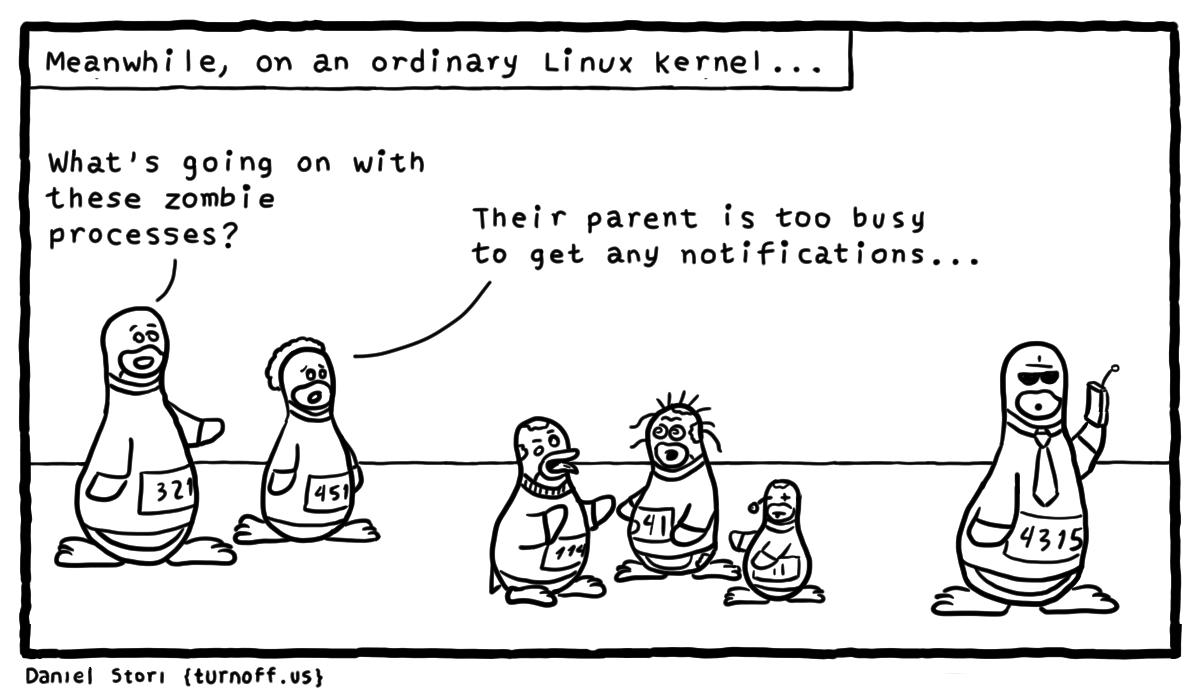 Get the top tips for Java developers and best practices to overcome common challenges. Brought to you by Parasoft.
Topics:
linux ,kernel ,zombie ,comic
Opinions expressed by DZone contributors are their own.